The science? Pentagon 'absolutely dug in' on vaccine mandate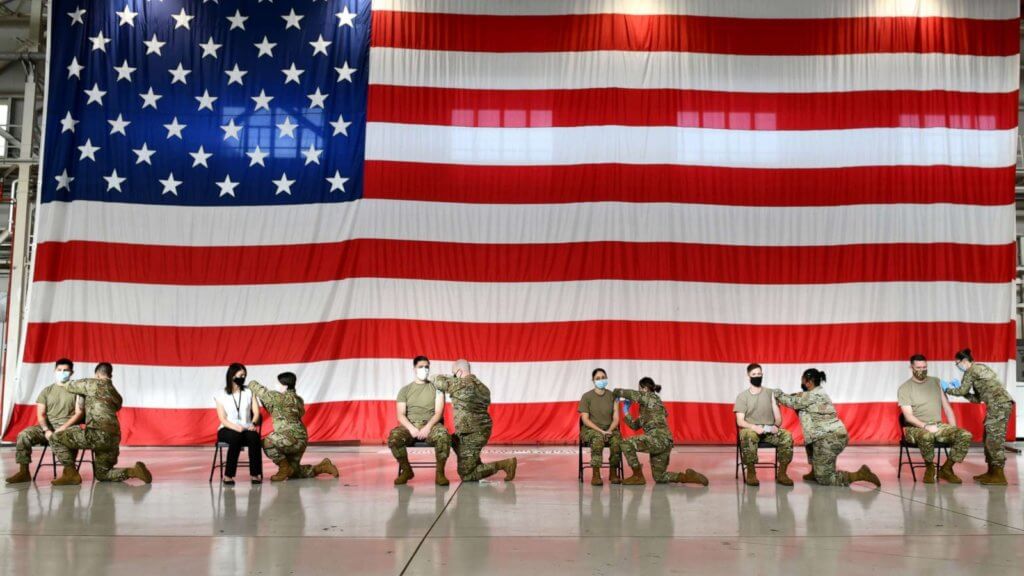 Amid the acknowledgement by health officials that the mRNA vaccines don't stop COVID-19 infection and transmission as promised, the Pentagon has not lifted its mandates, causing untold damage to morale and recruiting, an Army National Guard Special Forces soldier said.
"There's just growing frustration amongst the ranks," Army Sgt. Lonny Posey told Fox News Digital in a video conversation with Rep. Mike Waltz, R-Fla., the ranking member of the House Armed Services Subcommittee on Readiness.
Many soldiers reluctantly took the vaccine so they would not be expelled, Posey added, but they definitely will not get a booster.
Soldiers were required to be fully vaccinated by June 30, but many are still waiting for an answer to their accommodation requests and have been forced to stop training.
"Nobody can give us an answer on anything. And we're just kind of waiting with our heads laying in a guillotine and unable to serve in a full time capacity. And it's extremely frustrating," Posey said.- READ MORE