(FREE) PAINE IN THE MORNING: What you need to know this Wednesday – November 2, 2022


Here's what you need to know today, Wednesday – November 2, 2022.
There is also a full, ad-free video podcast of this broadcast available to Paine.TV members HERE.
Learn more about joining our community HERE.
---
"You Murderous Hypocrites": Outrage Ensues After The Atlantic Suggests 'Amnesty' For Pandemic Authoritarians – The Atlantic has come under fire for suggesting that all the terrible pandemic-era decisions over lockdowns, school closures, masking, and punishing an entire class of people who questioned the efficacy and wisdom of taking a rushed, experimental vaccine – for a virus with a 99% survival rate in most, should all be water under the bridge.
"We need to forgive one another for what we did and said when we were in the dark about COVID," writes Brown Professor Emily Oster – a huge lockdown proponent, who now pleads from mercy from the once-shunned. – READ MORE
---
COVID-19 Lockdowns DEVASTATED Children's Academic Performance – The data is in, and it's conclusive: COVID-19 Warlord Fauci & Co. wrought untold, unprecedented havoc on children's academic performance while posing as saviors.
Across the country, math scores saw their largest decreases ever. Reading scores dropped to 1992 levels. Nearly four in 10 eighth graders failed to grasp basic math concepts. Not a single state saw a notable improvement in their average test scores, with some simply treading water at best (emphasis added). – READ MORE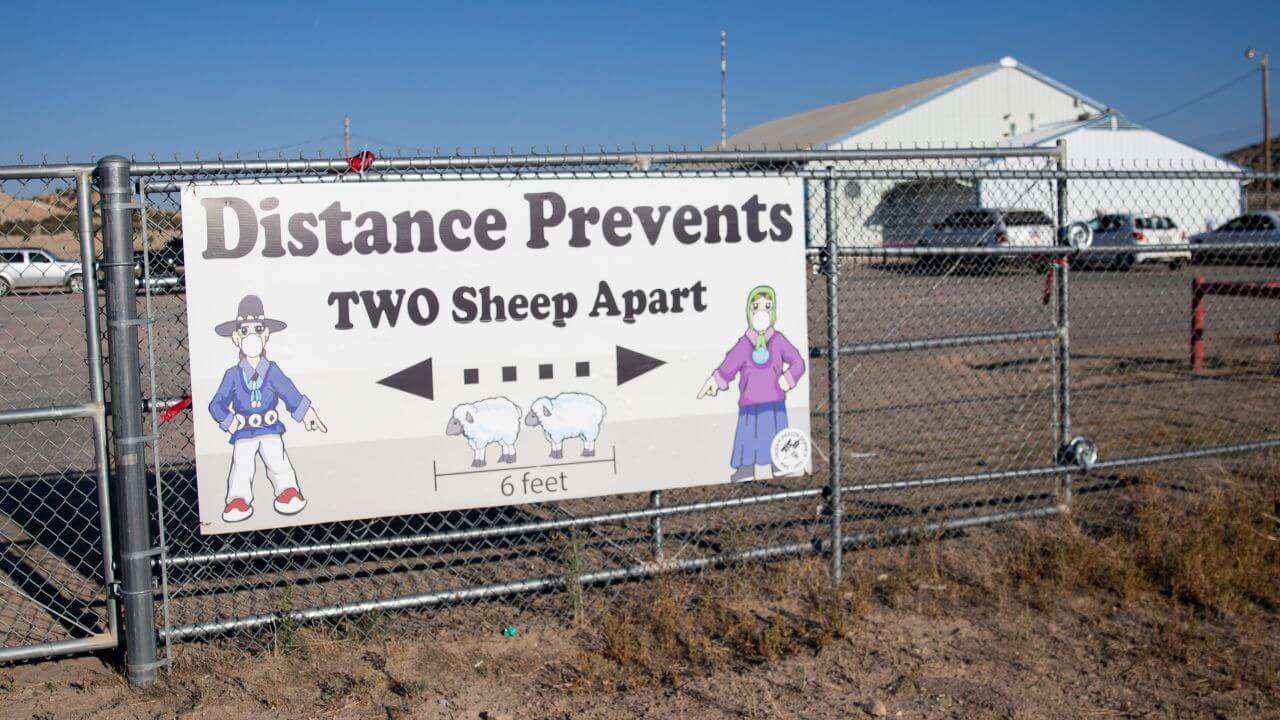 ---
Students Who Finished High School During COVID Lockdowns Are Failing College – Students whose last two years of high school were marred by school lockdowns and online learning are now falling behind at college, the New York Times reports.
Members of the class of 2022, who were sophomores when the pandemic began, are struggling to keep up in their freshman college courses, feeling like they lost two years of education in high school. With the latest results from the Education Department showing a dismal decline in fourth- and eighth-grade math and reading scores, universities fear that students struggling to catch up may be an ongoing trend among college freshmen. – READ MORE
---
The science? Pentagon 'absolutely dug in' on vaccine mandate – Amid the acknowledgement by health officials that the mRNA vaccines don't stop COVID-19 infection and transmission as promised, the Pentagon has not lifted its mandates, causing untold damage to morale and recruiting, an Army National Guard Special Forces soldier said.
"There's just growing frustration amongst the ranks," Army Sgt. Lonny Posey told Fox News Digital in a video conversation with Rep. Mike Waltz, R-Fla., the ranking member of the House Armed Services Subcommittee on Readiness. – READ MORE
---
Supreme Court Upholds TSA's Ability to Require Masking. WHY? – The U.S. Supreme Court on Monday upheld the Transportation Security Administration's (TSA) ability to require masking on trains and airlines as a lower court previously ruled, according to the Washington Examiner. Sure, it's probably unconstitutional and certainly medically questionable, but SCOTUS wouldn't want to undermine bureaucracy, would it?
In most places and venues across the country masking is no longer required, but it is always possible the U.S. government could declare another pandemic–and what then? California lawyer Jonathan Corbett brought the masking case to the Supreme Court and lost his appeal, but there is one person likely to be happy about the ruling. Joe Biden already encouraged the Supreme Court to uphold the appealed opinion, as he had mandated masking for public transportation on his very first day in office. – READ MORE
---
Potentially Lethal New Super Strain Of COVID Created In London Lab; Report –A potentially deadly new strain of COVID has been created in a University lab in London, according to a report.
The Daily Mail reports that researchers at Imperial College London have hybridised the original Wuhan strain of the disease with both the Omicron or Delta variants separately. – READ MORE
---
Alberta's New Premier Under Attack For Refusing To Associate With WEF –Recently noted as an opponent of vaccine and mask mandates, new Alberta Premier Danielle Smith is breaking previously established ties with the World Economic Forum, which has been deeply involved in a "health consulting agreement" revolving around the province's covid response.
"I find it distasteful when billionaires brag about how much control they have over political leaders," Smith said at a news conference Monday after her new cabinet was sworn in. "That is offensive … the people who should be directing government are the people who vote for them." – READ MORE
---
Leaked Docs Reveal Shocking Extent Of DHS "Disinfo" Collusion With Twitter, Facebook – In August, Meta CEO Mark Zuckerberg admitted on the Joe Rogan podcast that the FBI approached the company warning of "Russian propaganda" shortly before the Hunter Biden laptop story broke at the NY Post.
"Basically, the background here is the FBI, I think, basically came to us- some folks on our team and was like, 'Hey, just so you know, like, you should be on high alert… We thought that there was a lot of Russian propaganda in the 2016 election. We have it on notice that, basically, there's about to be some kind of dump of that's similar to that. So just be vigilant," Zuckerberg told Rogan. – READ MORE
---
Pentagon Confirms US Boots Are On The Ground In Ukraine – Two bombshell reports by the Associated Press and Washington Post Monday and Tuesday have confirmed that the United States has boots on the ground in the Ukraine conflict. Crucially, these troops are performing tasks separate from mere embassy security.
The American troops are said to be performing "inspections" of US weapon caches after last week the State Department and Pentagon unveiled a new plan to track US-supplied weapons in efforts to implement accountability for the billions of dollars worth of arms and ammunition transferred to Ukrainian forces since near the start of the war eight months ago. – READ MORE
---