The Federal Republic Of New Normal Germany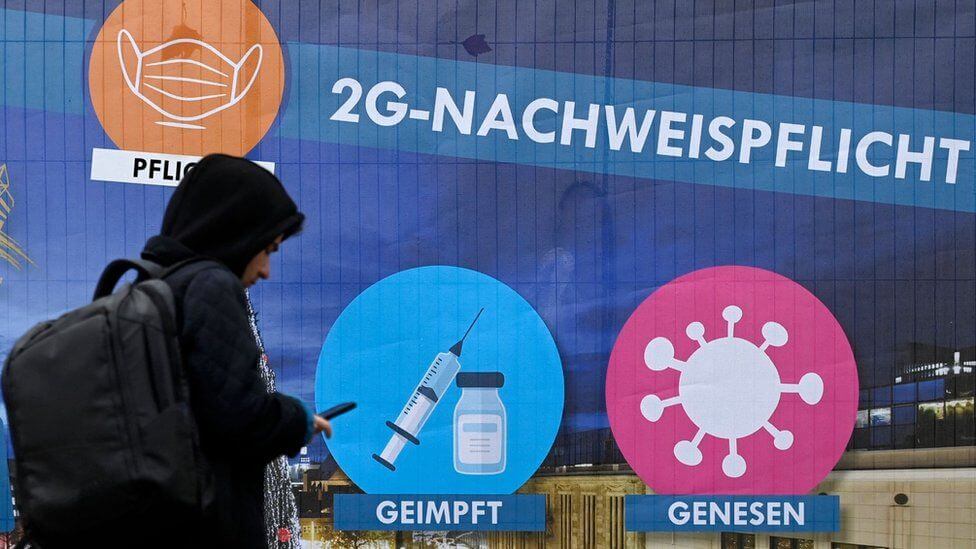 So, the government of New Normal Germany is contemplating forcing everyone to wear medical-looking masks in public from October to Easter on a permanent basis. Seriously, the fanatical New Normal fascists currently in charge of Germany's government — mostly the SPD and the Greens — are discussing revising the "Infection Protection Act" in order to grant themselves the authority to continue to rule the country by decree, as they have been doing since the Autumn of 2020, thus instituting a "permanent state of emergency" that overrides the German constitution, indefinitely.
Go ahead, read that paragraph again.
Take a break from the carnage in non-Nazi Ukraine, the show trials in the US congress, monkeypoxmania, Sudden Adult Death Syndrome, Sudden Bovine Death Syndrome, family-oriented drag queens, non-"vaccine"-related facial paralysis, and Biden falling off his bike, and reflect on what this possibly portends, the dominant country of the European Union dispensing with any semblance of democracy and transforming into a fascist biosecurity police state.
OK, let me try to be more precise, as I don't want to be arrested for "spreading disinformation" or "delegitimizing the state." Germany is not dispensing with the semblance of democracy. No, the German constitution will remain in effect. It's just that the revised Infection Protection Act — like the "Enabling Act of 1933," which granted the Nazi government the authority to issue any edicts it wanted under the guise of "remedying the distress of the people" — will grant the New Normal German government the authority to continue to supersede the constitution and issue whatever edicts it wants under the guise of "protecting the public health" … for example, forcing the German masses to display their conformity to the new official ideology by wearing medical-looking masks on their faces for six or seven months of every year.
In addition to a ritualized mass-demonstration of mindlessly fascist ideological conformity (a standard feature of all totalitarian systems), this annual October-to-Easter mask-mandate, by simulating the new paranoid "reality" in which humanity is under constant attack by deadly viruses and other "public health threats," will cement the New Normal ideology into place. If not opposed and stopped here in Germany, it will spread to other European countries, and to Canada, and Australia, and the New Normal US states. If you think what happens in Germany doesn't matter because you live in Florida, or in Sweden, or the UK, you haven't been paying attention recently. The roll-out of the New Normal is a global project … a multi-phase, multi-faceted project. Germany is just the current "tip of the spear."- READ MORE