(FREE) PAINE IN THE MORNING: 12 things you need to know this Friday – September 24, 2021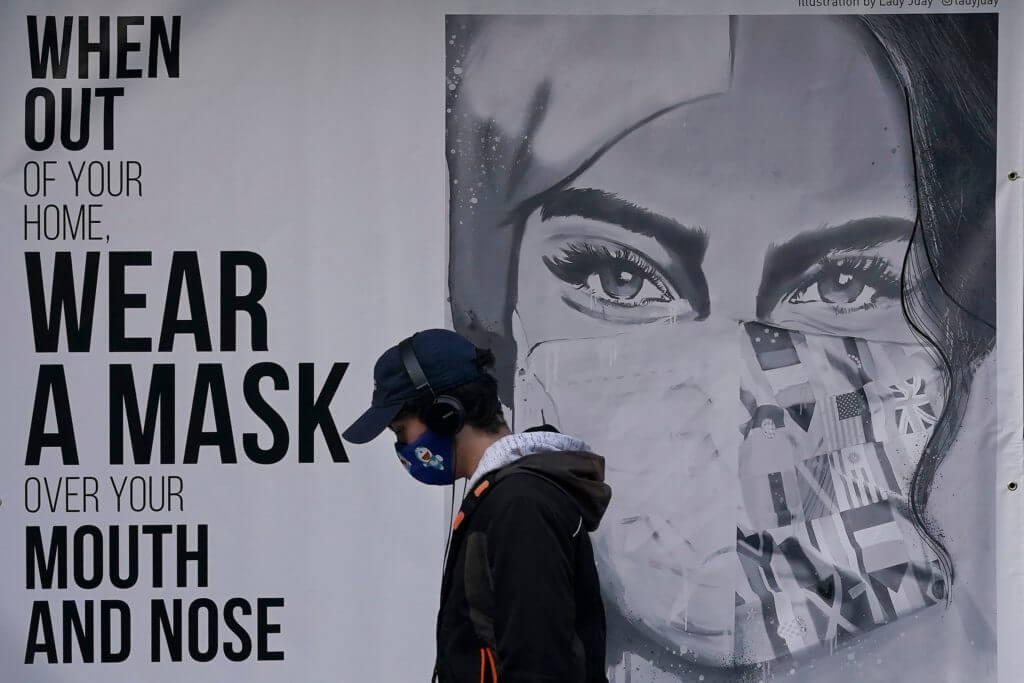 There is also a full, ad-free video podcast of this broadcast available to Paine.TV members HERE.
Learn more about joining our community HERE.
---
Moderna CEO Sees 'Return To Normal' Life In A Year If We All Take Vaccine Booster Shots Indefinitely  – The CEO of pharmaceutical giant Moderna says that even younger people will have to get vaccine booster shots at least once every three years, meaning that a two-tier society which punishes the unvaccinated could remain in place indefinitely.
According to Stephane Bancel, the pandemic will continue for at least another year, at which point there will be enough vaccine doses "so that everyone on this Earth can be vaccinated." – READ MORE
---
NYC Restaurants Slam de Blasio's Vaccine Mandates: 'We're Getting Assaulted for It' –Some New York City restaurants, which were battered last year over the extended shutdowns during the height of the Chinese coronavirus pandemic, forcing thousands to close for good, are concerned over the implications of the city's vaccine mandate, which forces them to discriminate against unvaccinated individuals.
Enforcement of the policy, which forces businesses such as restaurants to ask patrons to present proof of vaccination before entering the establishments, began September 13. On Monday, Mayor Bill de Blasio's (D) office said it handed out 3,200 warnings to businesses that violated the rule last week alone. Businesses that fail to comply can face fines of up to $5,000. – READ MORE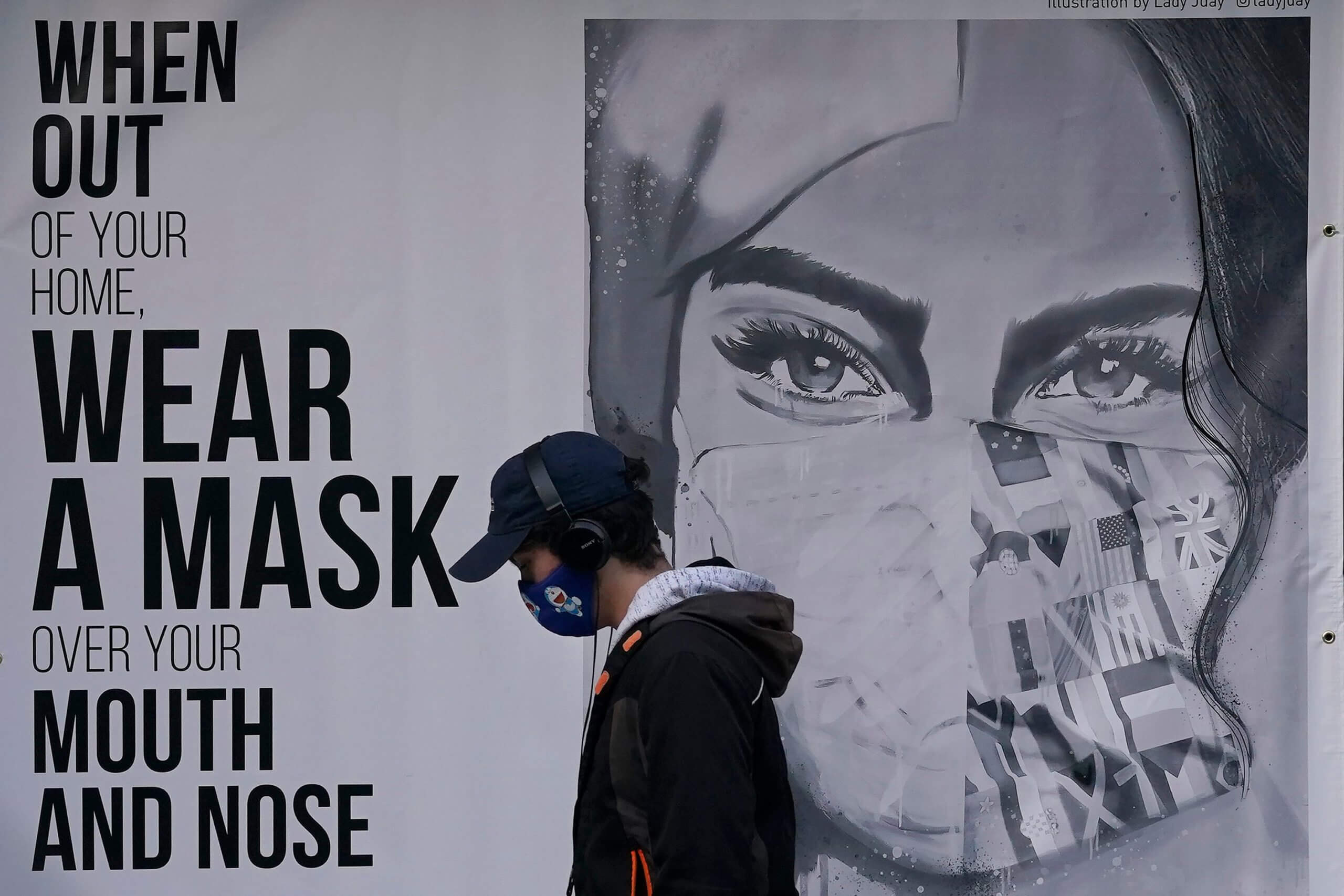 ---
New York BLM Leader Promises National 'Uprising' Over 'Racist' Vaccine Mandates – The co-founder of a Black Lives Matter group in New York warned of an "uprising" similar to the George Floyd protests last year over vaccination requirements.
Chivona Newsome, an organizer with Black Lives Matter of Greater New York, led a protest on Monday at Carmine's Italian Restaurant in New York City after a hostess denied entry to three black women last week because they would not provide proof of vaccination. The women, tourists from Texas, allegedly attacked the hostess and were arrested on charges of assault and criminal mischief. – READ MORE
---
Workers Without Vaccine Passport Won't be Paid in Italy – Under the new mandatory vaccine decree for public and private businesses, the Italian government has announced that unvaccinated workers will have their pay withheld, but they will not be suspended or fired.
The government decree will order an estimated 23 million Italian public and private sector workers to present the coronavirus passport known as the Green Pass to be eligible to work. – READ MORE
---
Charter School Enrollment Skyrockets Amid Restrictive Coronavirus Rules – Charter school enrollment rose over 7 percent since 2019, signaling an exodus from public schools amid restrictive coronavirus rules.
Around 240,000 students enrolled in charter schools between the 2019-20 and 2020-21 school years, according to a study released Wednesday from the National Alliance for Public Charter Schools. An estimated 1.4 million students have left public schools over the same period. Charter enrollment has not risen this much since the 2014-15 school year, when the number of charter schools in the country grew by 4.5 percent. – READ MORE
---
Report: Wuhan Lab Sought Funding to Create, Release 'Enhanced' Coronaviruses into Bats – Wuhan and American researchers with EcoHealth Alliance and the Wuhan Institute of Virology (WIV) had a plan to release "enhanced airborne coronavirus particles" into Chinese bat populations to inoculate them against diseases that could jump to humans, according to a new report from the British newspaper Telegraph.
According to the report, EcoHealth Alliance submitted a grant proposal in 2018 — just 18 months before the first COVID-19 cases appeared — describing a plan to release "skin-penetrating nanoparticles and aerosols containing 'novel chimeric spike proteins' of bat coronaviruses into cave bats in Yunnan, China." – READ MORE
---
New York Times gushes over 'movie star' Fauci as new documentary highlights his work on AIDS, coronavirus – A documentary highlighting Dr. Anthony Fauci's work on combating the HIV/AIDS epidemic and the coronavirus pandemic became the focus of sharp ridicule Wednesday.
The documentary, produced by National Geographic, was highlighted in a fawning piece by The New York Times that referred to Fauci as a "movie star," and praised his ability to "artfully" navigate Washington, D.C.'s "nexus of media, science, policy and politics." – READ MORE
---
Biden Pushing For Dishonourable Discharges, Court Martials For Troops Who Refuse Vaccines – The Biden administration is pushing for dishonourable discharges and even court martialing for troops who disobey orders to get COVID vaccines.
GOP Representative Mark Green of Tennessee proposed an amendment this week to the National Defense Authorization Act (NDAA) that would prohibit "any discharge but honorable" for troops who refuse vaccines. – READ MORE
---
National Defense Authorization Act Has Provision to Restrain U.S. Military Personnel from Owning Firearms – The 2022 National Defense Authorization Act (NDAA) contains a provision allowing military courts to issue orders restraining military personnel from "possessing, receiving, or otherwise accessing a firearm."
The 2022 NDAA — H.R. 4350 — contains the provision for prohibiting gun possession in Section 529, which is titled, "Authority Of Military Judges And Military Magistrates To Issue Military Court Protective Orders." – READ MORE
---
Mayorkas reveals just 3% of Afghan evacuees had special immigrant visas – Department of Homeland Security secretary Alejandro Mayorkas revealed that only three percent of the over 60,000 Afghan evacuees brought to the United States following the end of the war in Afghanistan have been special immigrant visa recipients.
"Approximately 6 percent have been lawful permanent residents. Approximately 3 percent have been individuals who are in receipt of the special immigrant visas," Mayorkas said during congressional testimony Tuesday. – READ MORE
---
Two Afghans Brought to U.S. Charged with Child Sex Crimes, Strangling Wife While Living on WI Military Base – Two Afghan men, brought to the United States as part of President Joe Biden's massive resettlement operation out of Afghanistan, have been charged with child sex crimes and domestic abuse while temporarily living at Fort McCoy in Wisconsin.
On Wednesday, the Department of Justice (DOJ) announced federal charges against Afghans Bahrullah Noori, 20-years-old, and Mohammad Haroon Imaad, 32-years-old. – READ MORE
---
'He Raped Me Every Morning': Snopes Co-Founder Accused Of Sexual Abuse By Most Recent Wife – The saga of Snopes co-founder David Mikkelson just keeps getting worse.
Mikkelson, who made headlines in 2016 for cheating on his co-founder wife and marrying an escort – only to be suspended by Snopes last month for mass plagiarism – has been accused of raping his now-ex escort wife 'every morning' and playing mind games with her, according to Newspunch. – READ MORE