Steak Is Now Less Expensive As Inflation Pushes Consumers Toward Cheaper Protein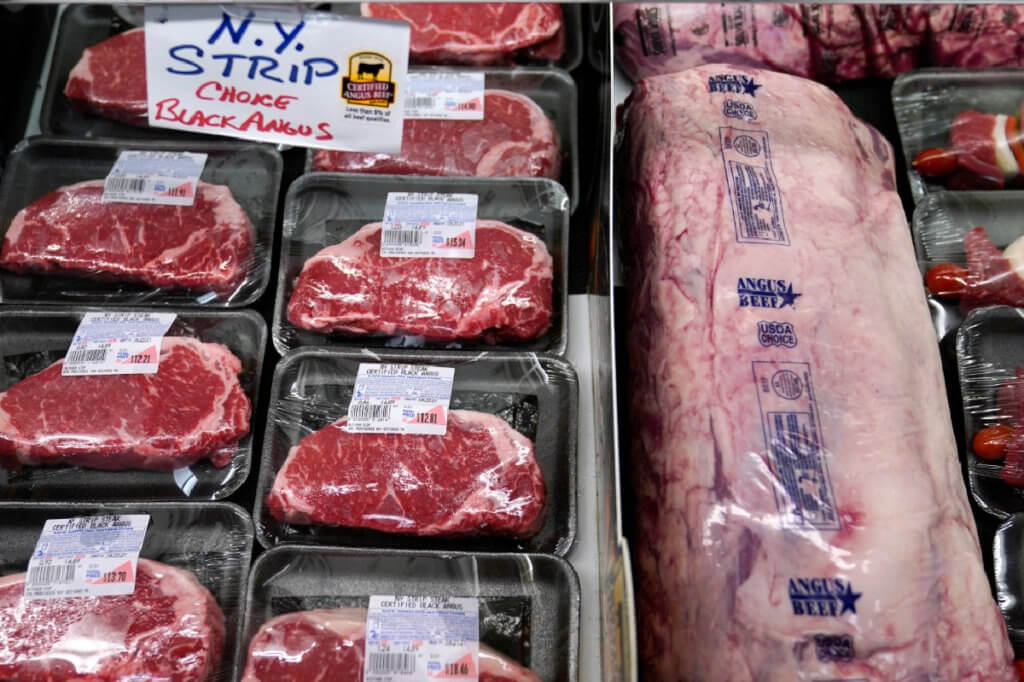 Steak prices are trending downward as consumers appear to be favoring cheaper forms of protein.
Though overall food prices have increased 10.9% from July 2021 to July 2022, prices for uncooked beef steaks have decreased 1.2% over the same period, according to data from the Bureau of Labor Statistics, while prices consumers are paying for sirloin steaks and round steaks have fallen 1.4% and 2.6%, respectively.
Although the downward movement may appear to be positive news for American households, other categories of meat and poultry have trended upward. A whole chicken is 3% more expensive, chicken breast is 0.9% more expensive, and pork chops are 2.6% more expensive. Prices for grade A eggs have likewise risen 8.5%.
"The demand for chicken is extremely strong," Tyson CEO Donnie King told analysts earlier this month, noting that average sale prices for beef are falling as customers select cheaper cuts. – READ MORE