State AGs say Fauci, Zuckerberg 'colluded' to kill COVID lab leak theory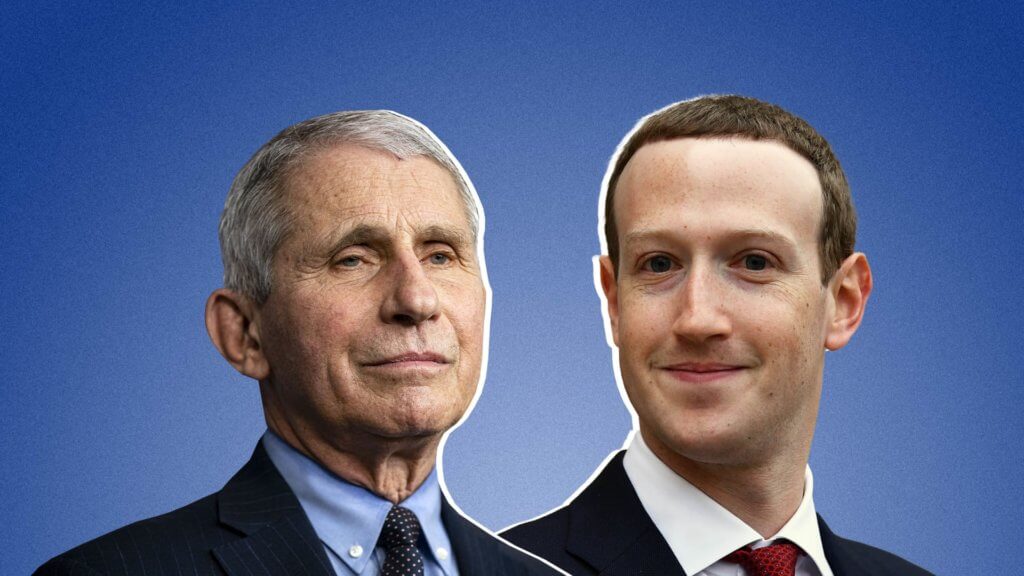 Attorneys General in Missouri and Louisiana have compiled several pieces of evidence that they say shows Dr. Anthony Fauci worked directly with Big Tech companies to steer public discussion about COVID-19 and shut down talk about its origin, work that includes direct conversations with Facebook CEO Mark Zuckerberg.
On Friday, a federal judge ruled that Louisiana Attorney General Jeff Landry and Missouri Attorney General Eric Schmitt will get a chance to depose Fauci and other Biden administration officials on these collaborations as their case proceeds. One key fact they want to prove is that Fauci worked with Facebook and others to tamp down talk that the virus originated in a lab in Wuhan, China.
"Defendant Dr. Anthony Fauci, a senior federal government official, coordinating with others, orchestrated a campaign to discredit the lab-leak hypothesis in early 2020," Landry and Schmitt state in their brief. "As director of NIAID, Dr. Fauci had funded risky 'gain-of-function' research at the Wuhan Institute of Virology through intermediaries such as EcoHealth Alliance, headed by Dr. Peter Daszak."
"Thus, if the lab-leak theory were established, Dr. Fauci and Dr. Daszak could be potentially implicated in funding the research on viruses that caused the COVID19 pandemic and killed millions of people worldwide," they said. – READ MORE