Senior defense official concerned 'Merchant of Death' Viktor Bout may resume arms trafficking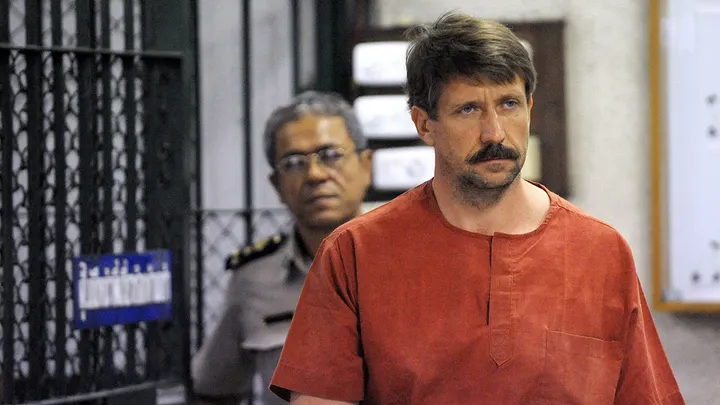 A senior defense official is concerned that convicted Russian arms dealer Viktor Bout, the "Merchant of Death" who was freed Thursday in a prison swap for WNBA star Brittney Griner, could go back to illegally trafficking weapons, thereby fueling deadly conflicts around the world.
"I think there is a concern that he would return to doing the same kind of work that he's done in the past, a senior Defense official said.
Bout was in the middle of serving a 25-year prison sentence in a U.S. prison for several offenses, including conspiring to kill Americans, when he was freed. Griner was arrested at Sheremetyevo Airport in Moscow on Feb. 17 after Russian authorities said she had vape cartridges with cannabis oil inside her luggage.
On Aug. 4, she was given a nine-year sentence after pleading guilty, arguing that she had been prescribed cannabis for her pain and inadvertently packed it. Her sentence was upheld in October, and she was later transferred to a penal colony.
Bout, a former Soviet military officer known as the "Merchant of Death," spent years supplying weapons to dictators and to conflicts across the world, sometimes supplying both sides. – READ MORE