Schumer, Pelosi panned for dancing with Stephen Colbert, Napa fundraiser with Biden's presidency under siege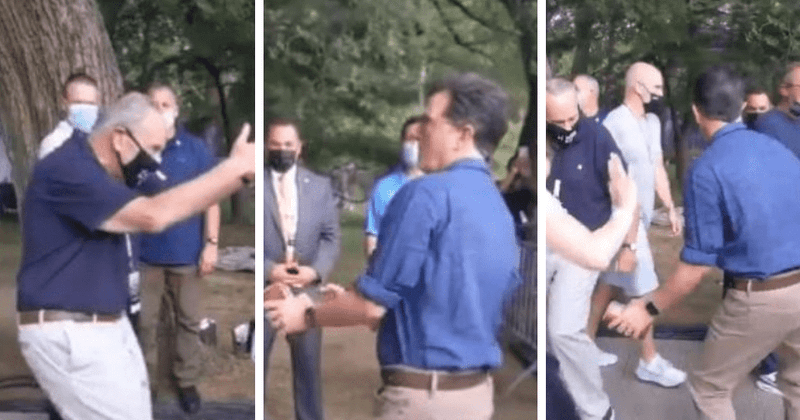 Senate Majority Leader Chuck Schumer and House Speaker Nancy Pelosi are facing backlash on Twitter after videos showed them yucking it up over the weekend while Afghanistan, and President Biden's legacy, are under siege.
Schumer, D-N.Y., was spotted dancing backstage with late-night comedian Stephen Colbert during the "We Love NYC: The Homecoming Concert" in Central Park, which was cut short Saturday night due to inclement weather. A video of the dancing, tweeted by New York City Mayor Bill de Blasio spokesman Bill Neidhardt, racked up more than three million views.
Maybe once @SenSchumer is done dancing with @StephenAtHome, he can call @POTUS & get him to sign the Pre-Landfall Emergency Declaration for our state. The current forecast is predicting a direct hit to Long Island by Hurricane Henri in hours. Stop clowning around & do something! https://t.co/Ze61jGI9qb

— Lee Zeldin (@RepLeeZeldin) August 21, 2021
What an embarrassment — thousands of Americans are trapped millions of miles away in a war-torn country, the leader of the free world is "on vacation" at Camp David, and @SenSchumer is dancing the night away.

Our worst enemies are laughing at us. pic.twitter.com/JoOYX0DlWk

— Peter Giunta (@PeterGiunta) August 22, 2021
If Chuck Schumer wants to spend a joyous night rocking out in Central Park while Kabul is a mess and Biden is up to his neck in hot water, then he should get a job besides Majority Leader. https://t.co/5IKTaFRQzu

— Tom Nichols (@RadioFreeTom) August 22, 2021
There were reportedly thousands of people at the "Homecoming Concert," but Democrats and the media made no mention about it being a possible superspreader, as they did with an outdoor event attended by thousands of people in South Dakota just days ago. – READ MORE