Report: Wounded Chicago Officer's Father 'Excoriated' Lori Lightfoot Face-to-Face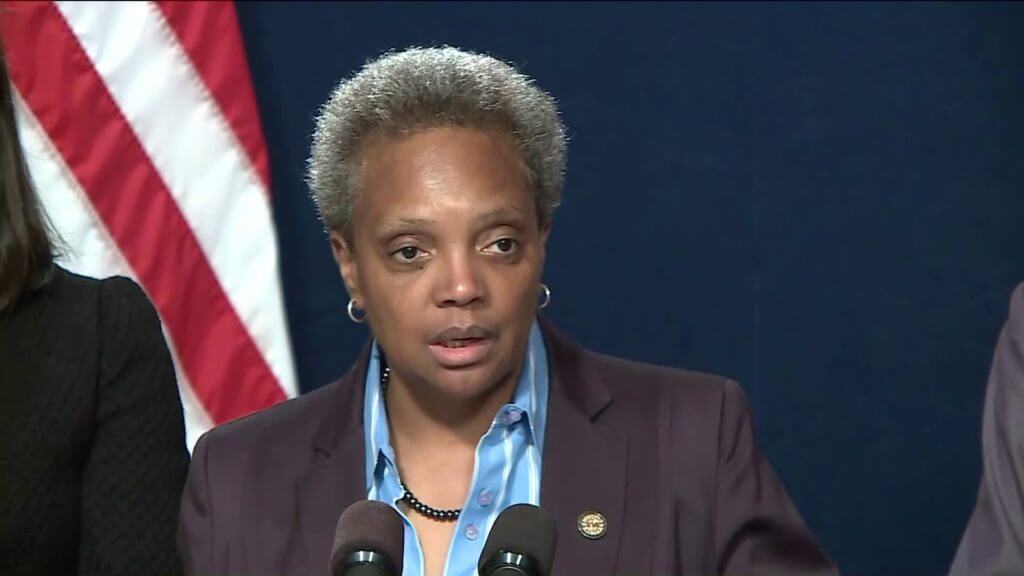 The father the male Chicago police officer wounded in Saturday night's attack reportedly "excoriated" Mayor Lori Lightfoot (D) face to face when she arrived at the hospital where the officer was being treated.
Breitbart News pointed out Chicago PD officer Ella French and her partner were shot Saturday night during a traffic stop just after 9 p.m. French was killed in the attack and her male partner was wounded and hospitalized in critical condition.
The Chicago Sun-Times reported Mayor Lightfoot came to the hospital around midnight, where the wounded officer was being treated and the officer's father "excoriated" her.
After police officer Ella French was killed during a traffic stop, Mayor Lori Lightfoot (D) blamed "guns," calling them "a common enemy." https://t.co/jEhWK8HWmm

— Breitbart News (@BreitbartNews) August 9, 2021
According to the Sun-Times, the wounded officer's father is a former police officer. Sources indicated the father "blamed [Lightfoot] for what had happened," yelling at her.
The confrontation occurred on the 7th floor of the hospital, where NBC 5 indicated Lightfoot had been asked not to go.- READ MORE