Poll: Chicago Mayor Lori Lightfoot's Approval Rating Tanks as Violent Crime Rises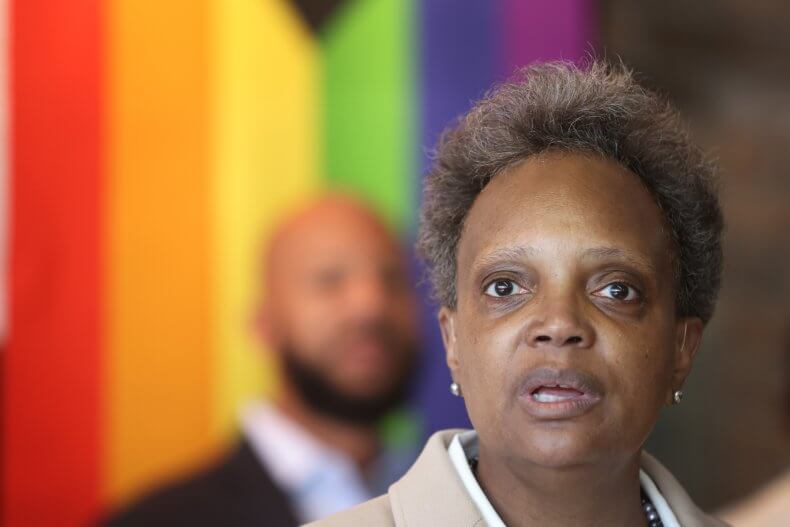 About 45.9 percent of Chicago residents disapprove of Lightfoot's job performance as mayor, according to a new WGN-TV/Emerson College poll.  More people disapprove than approve of the job she is doing, with just 42.5 percent who report being satisfied with her performance. Nearly 11 percent of residents were unsure or had no opinion.
— Tahman Bradley (@tahmanbradley) August 17, 2021
"These numbers represent a shift from the start of the summer. On June 1, Lightfoot's approval rating among Chicago voters was 48%," WGN9 reported.
— Tahman Bradley (@tahmanbradley) August 17, 2021
Even though Lightfoot has attempted to deny that violent crime is increasing in the Windy City, Chicagoans are not buying the lie. Forty-two percent of residents polled overwhelmingly chose crime as their top concern — "that's more than three times for any other issues," the station reported. The Chinese coronavirus pandemic came in second at 12 percent, followed by education at 7.8 percent, healthcare at 7.3 percent, and police reform at 7.2 percent.
When asked what type of crime concerned them most, 87.1 percent said violent crime, 7.9 percent said property crime and 5 percent said other.
— Tahman Bradley (@tahmanbradley) August 17, 2021
Just this past weekend, 45 people were shot and five were killed in Lori Lightfoot's Chicago. Breitbart News noted at least 72 people were shot, 11 of them fatally, the previous weekend. One of the fatalities was 29-year-old Chicago police officer Ella French. She was shot shortly after 9:00 p.m. on August 7, while working a traffic stop. – READ MORE