Report: Over 120 Ships Waiting to Unload Cargo in California as Supply Chain Crisis Rages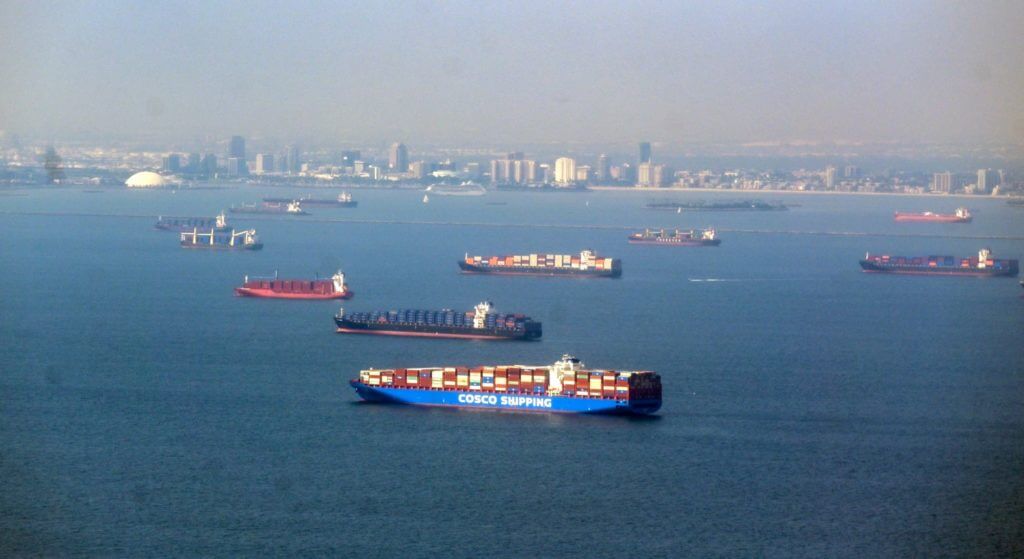 One hundred twenty-three massive transatlantic ships Monday were waiting to unload cargo at California's Los Angeles and Long Beach and ports.
According to Marine Exchange, 123 cargo ships were waiting to unload goods onto the southern California docks, which are responsible for 40 percent of all shipped containers to the United States. Of the 123 ships, 62 were container ships, which includes 35 anchored or loitering and 27 at berth.
Ship Report 12/6: 123 ships inside 40 mi of LA/LB including 68 loitering or anchored & 55 at berths. Of the 123, 62 are container ship including 35 at anchor or loitering & 27 at berth. 15 vessels loitering; 8 container, 4 bulk & 3 tankers. pic.twitter.com/aGMPJZq8yb

— Marine Exchange (@MXSOCAL) December 7, 2021
Monday's mark remains in the mid-hundreds after 163 ships in November were waiting to unload goods. The number of ships delayed outside the ports has not been reported to be below 100 since September.
The backlog of ships waiting to dock is likely exacerbating the supply chain crisis and increasing inflation. A United Nations report estimated shipping costs have increased ten percent for some consumer good products, impacting the cost of Christmas gifts. Prices of computers, toys, clothing, and televisions could reach 17 percent more expensive than last year, Breitbart News reported. – READ MORE