Rand Paul Discloses His Wife's Investment in Company Behind Remdesivir, 16 Months Later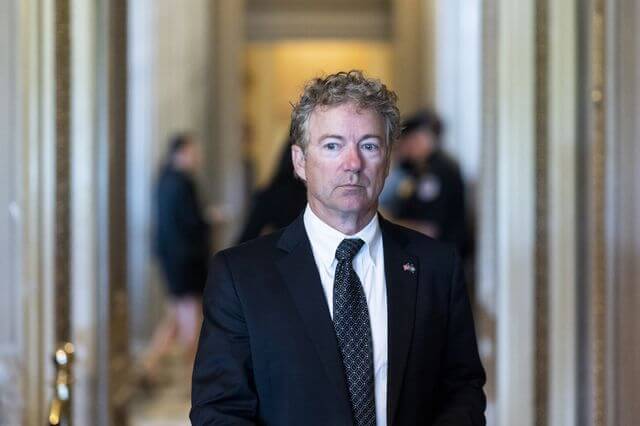 Sen. Rand Paul (R-Ky.) on Wednesday disclosed in documents that his wife bought stock in Gilead Sciences, which manufactures antiviral drugs, in February 2020—before the threat from the CCP virus was classified as a pandemic by the World Health Organization.
Paul said that he missed the deadline for filing such disclosures by 16 months because he wasn't aware of the investment at the time. Under the anti-insider trading law called the Stop Trading on Congressional Knowledge (STOCK) Act, the senator had a 45-day deadline from the time of investment.
His wife, Kelley Paul, an author and former communications consultant, reportedly used her own money to purchase between $1,000 and $15,000 worth of stock in the company that makes the antiviral drug remdesivir that was used to treat former President Donald Trump when he had COVID-19 in October last year.
Kelsey Cooper, the senator's communications director, told The Hill in a statement that Paul only noticed that the investment hadn't been disclosed as he was preparing to submit his annual paperwork for last year. He filed the paperwork on Wednesday, she said.- READ MORE