Prince Charles believes Prince Andrew's ongoing Epstein scandal is an 'unsolvable problem,' source claims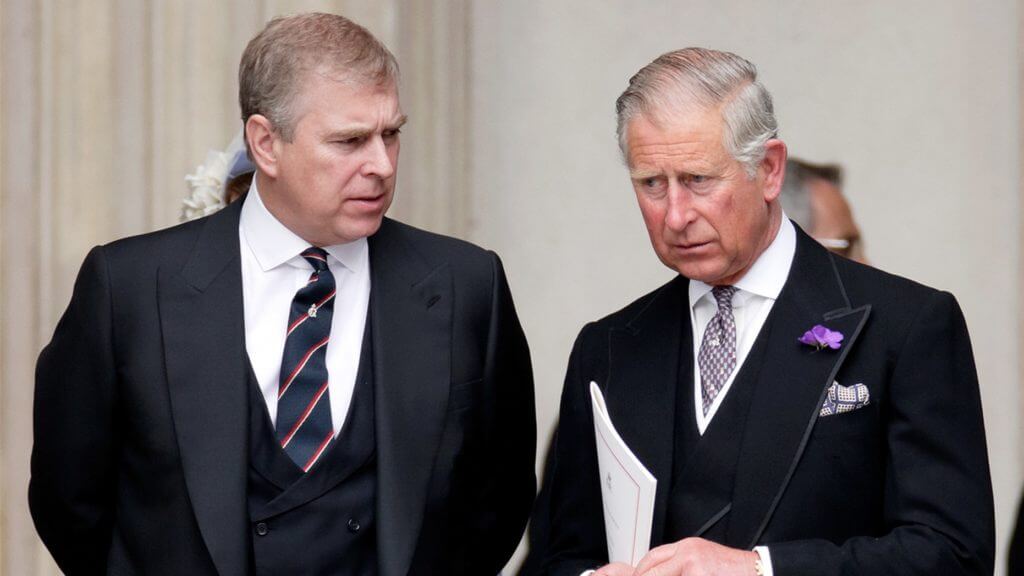 Prince Charles believes the sexual allegations made against his younger brother are an "unsolvable problem."
On Monday, Virginia Giuffre filed a lawsuit alleging sexual abuse by Prince Andrew. This week, the Duke of York was photographed heading to Balmoral Castle where his mother, Queen Elizabeth II, is residing for the rest of the summer.
On Thursday, the U.K. Times reported that the prince, who was joined by his ex-wife Sarah Ferguson, is "locked in long-distance talks" with his attorneys "as they draw up their strategy for fighting the suit."
A source told the outlet that Charles, who is first in line to the throne, is concerned about how Andrew's ongoing scandals will impact the monarchy's future.
"The prince loves his brother and has the ability to have sympathy for the slings and arrows that his brother endures, whatever the reasons may be," said the palace insider. "His ability to support and feel for those having a tough time is well known."
"However, this will be unwelcome reputational damage to the institution," the source continued. "He has long ago concluded that it is probably an unsolvable problem. This will probably further strengthen in the prince's mind that a way back for the duke is demonstrably not possible, because the spectre of this [accusation] raises its head with hideous regularity."
According to the outlet, while Andrew stepped back from all 230 of his charities back in November 2019, he was allegedly hoping to return to a public role at some point. He was allegedly eager to start as early as February of this year.- READ MORE