Papers Please: Paris Police Patrol Cafes for Vaccine Passports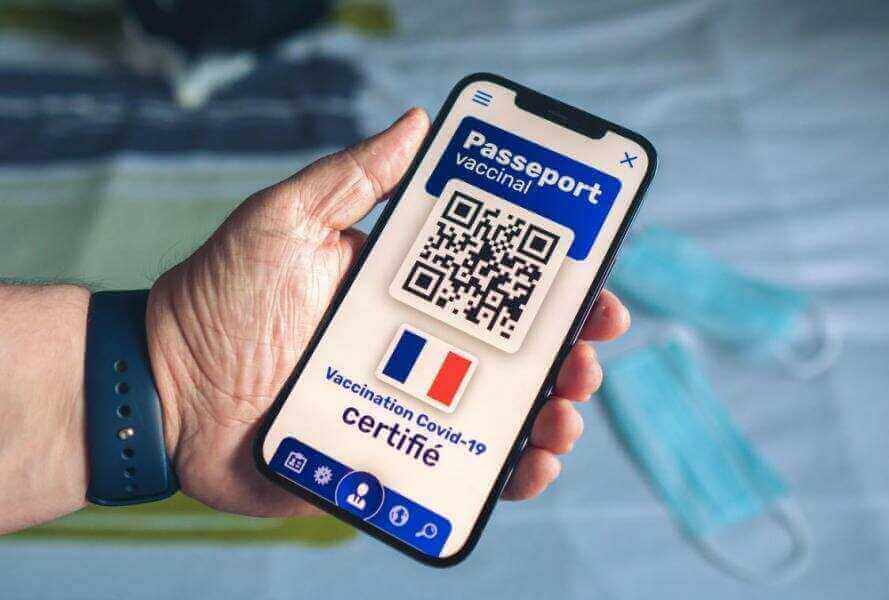 French President Emmanuel Macron's controversial and dystopian vaccine passport system came into effect on Monday, with police patrolling the streets and cafes of Paris, demanding citizens present health papers.
The vaccine passport or 'pass sanitaire' in French has now become a requirement for much of life in France, effectively creating a two-tiered society in which those who have been vaccinated will be granted more liberties if they can present their papers.
The digital certificate logs whether you have been vaccinated for more than seven days, or in the case of the Johnson & Johnson jab, four weeks. The pass also includes information on whether you have had a negative coronavirus test within the past 72 hours or can prove to have recovered from the Chinese virus in the past six months.
Les premiers contrôles de #Police ont démarré à titre préventif à #Paris dans les cafés et restaurants où le #PassSanitaire est obligatoire dès aujourd'hui. Verbalisation de 135 euros à partir de la semaine prochaine, jusqu'à 9000 euro en cas de récidive.#Passanitaire #reuters pic.twitter.com/Vvyh75sun3

— Antony Paone (@PaoneAntony) August 9, 2021
Starting on Monday, it has become a requirement to present the health pass to enter bars, cafes, and restaurants, including those with outdoor seating. The only exemption for this will be for drive-thru restaurants.
Vaccine passports are also mandated for people making long-distance journeys, including on busses, planes, and trains. The mandate has not extended to local public transport, however. Random checks by police on train platforms will be carried out in order to force compliance with the law. – READ MORE