Oregon Governor Announces Mask Mandate for Outdoor Settings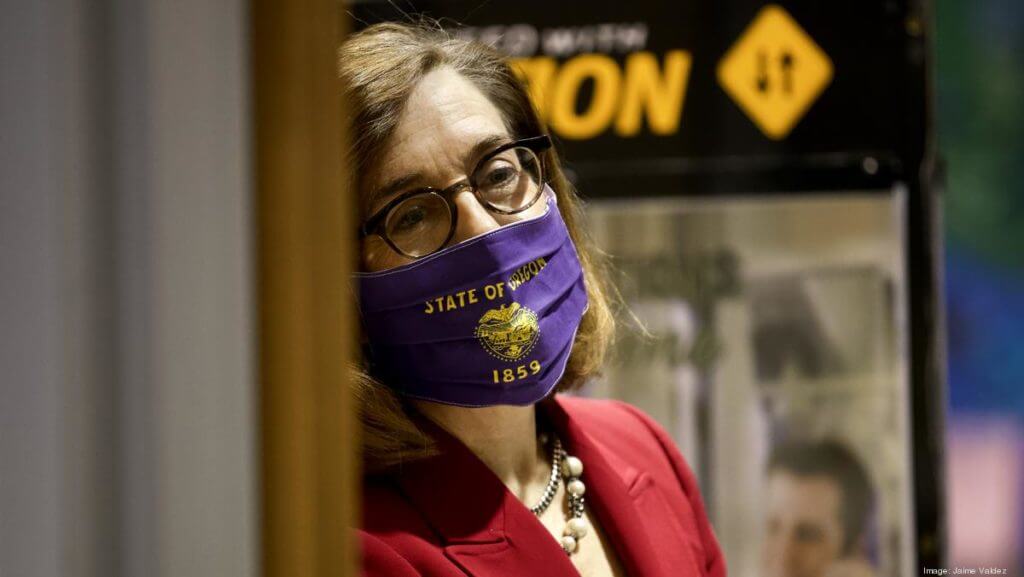 Oregon Gov. Kate Brown announced on Tuesday that state residents will be required to wear masks in most public outdoor settings, regardless of vaccination status.
Starting Friday, people must don face coverings outdoors where physical distancing is not possible.
"Masks have proven to be effective at reducing transmission and are a necessary measure right now, even in some outdoor settings, to help us fight COVID and protect one another," Brown said in a video statement.
"In addition, the Oregon Health Authority strongly recommends masking in outdoor gatherings at private residences where people from different households do not maintain physical distance," she added.
Brown stressed that the new rule doesn't mean people have to always wear a mask outdoors.
"You do not need to mask up for a fleeting pass by on a hiking trail or your morning walk with your dog," she said. "It does mean that you have to take personal responsibility and use common sense in outdoor spaces." – READ MORE