(FREE) PAINE IN THE MORNING: 11 things you need to know this Tuesday – December 7, 2021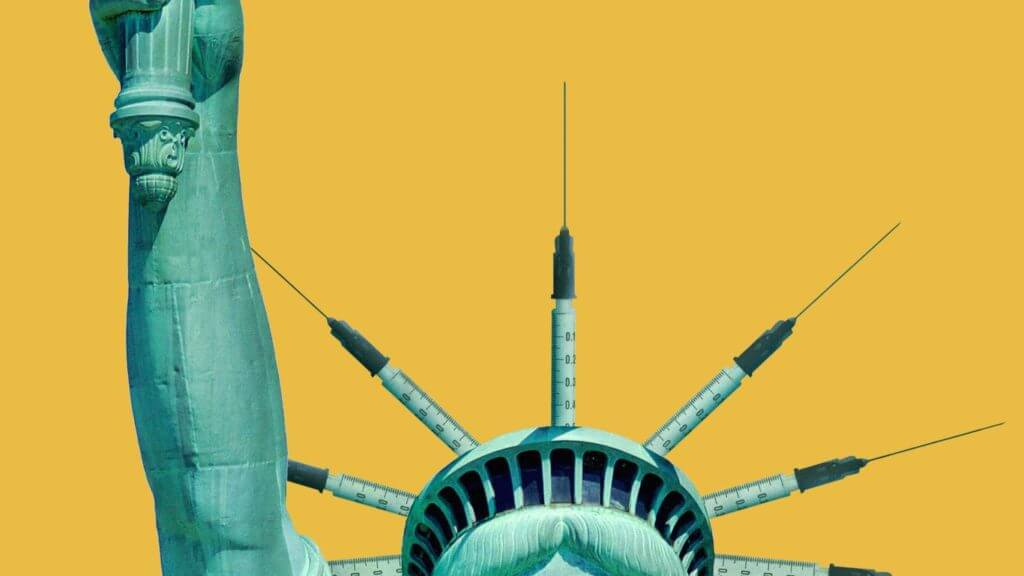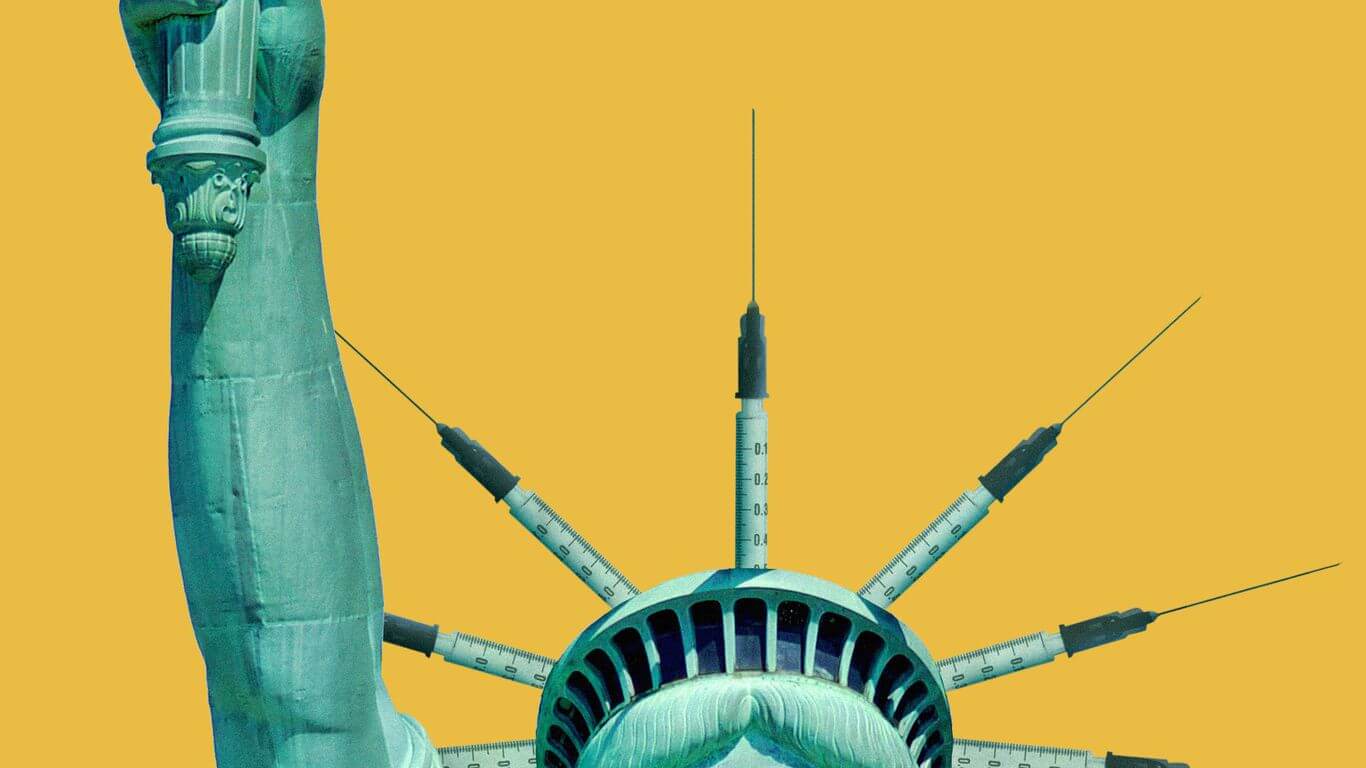 There is also a full, ad-free video podcast of this broadcast available to Paine.TV members HERE.
Learn more about joining our community HERE.
---
De Blasio Announces NYC Private Sector Vaccine Mandate For All Employees, New Requirements For Children – New York City Mayor Bill de Blasio announced Monday morning that the Big Apple will impose a new COVID-19 vaccine mandate for all private-sector employees that will be enforced starting December 27, 2021.
De Blasio is heading out the door, but just before ending his time in office, he is imposing new coronavirus restrictions on New York City residents. – READ MORE
---
Senate Likely To Pass Ban On Biden Vaccine Mandate With Manchin's Support – The Senate prepares to vote this week on a resolution that would ban President Joe Biden's vaccine mandate for private companies, an action likely to pass with West Virginia Democratic Sen. Joe Manchin's support.
Indiana Republican Sen. Mike Braun led GOP senators with a challenge last month under the Congressional Review Act that would allow Congress to disapprove of the mandate. – READ MORE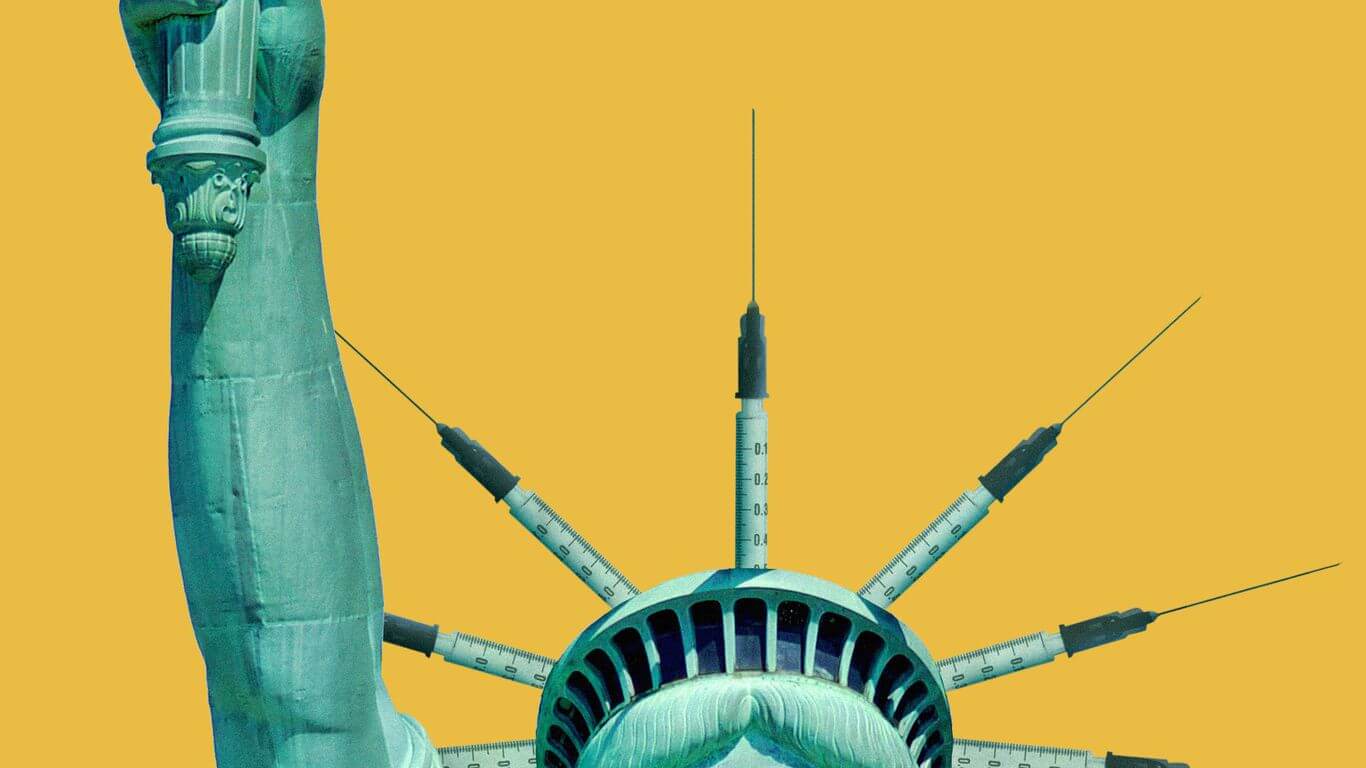 ---
6th Circuit Delivers Another Body Blow to Biden's OSHA Vax Mandate – On Friday, the Sixth Circuit Court of Appeals dealt the Biden Administration another blow in its quest to control people's personal healthcare decisions.
The court is currently considering whether the Biden Administration can shoehorn a vaccine-or-test requirement on private businesses with over 100 employees into the Occupational Safety and Health Administration's scope of authority. – READ MORE
---
Italy Bans Unvaccinated From Public Life With 'Super Green Pass' – Italy is rolling out its 'Super Green Pass' today, barring the unvaccinated from a variety of events and amenities, even if they have a negative COVID test.
Unvaccinated individuals are now barred from eating indoors at restaurants, attending sports events, concerts, theatres, and other public events, regardless of whether or not they have tested negative for the Chinese Coronavirus, reports Italian newspaper Il Giornale. – READ MORE
---
Delingpole: Woman Claims Aussie Covid Camp Held Her for 14 Days Despite Negative Tests – A young Australian woman has claimed in a video interview that she was forcibly detained for two weeks in a Covid internment camp, despite not having the virus.
Hayley Hodgson, 26, said she was seized by the authorities in Australia's Northern Territory and forced to spend 14 days in the region's notorious Howard Springs camp after a friend of hers tested positive. Police reportedly identified her via her scooter number plate as a 'close contact' and sent her to the camp. – READ MORE
---
AdventHealth Drops Jab Mandate For Employees "Due To Recent Decisions By The Federal Courts" – According to reports, AdventHealth has suspended their jab mandate for workers. In a memo sent out to employees earlier in December, the company's approximately 83,000 employees will no longer be beholden to the COVID shot.
The memo sent out by AdventHealth seemingly references recent court decisions that put a stop to the Biden administration's effort to mandate the jab via government overreach, writing "due to recent decisions by the federal courts to block the CMS vaccine mandate, we are suspending all vaccination requirements prescribed by this mandate." – READ MORE
---
Biden Surgeon General: Even Tripled Vaxxed Still Have To Wear Masks Indoors – The Surgeon General Dr. Vivek Murthy declared Sunday that even those who are tripled jabbed will still have to wear masks indoors while around their families at Christmas.
Appearing on CBS News, Murthy said "If people use the tools that we have that you can actually gather with much, much less risk," referring to masks. – READ MORE
---
Oregon governor spotted maskless in DC despite pushing mask mandates in her own state – Oregon Gov. Kate Brown, a Democrat, was spotted maskless at an event in Washington, D.C., despite pushing for mask mandates in her own state.
Brown was a "featured guest" at the LGBTQ Victory Fund's 30th anniversary gala in D.C. and was caught without a face covering in a photo published by an attendee on Twitter. – READ MORE
---
NYC hit with bevy of violent crime ahead of holiday season that includes 'wooden daggers' and a sword – Crime has continued to impact the streets of New York City as the holiday season kicks into full swing.
The NYPD provided Fox News with citywide crime statistics from Friday through Sunday. There were 17 shooting incidents and 21 shooting victims during this period, an increase from 14 shooting incidents and 16 shooting victims reported last year. – READ MORE
---
China may be eyeing its first military base on the Atlantic Ocean: report – China appears to be eyeing its first permanent military base on the shores of Africa's Atlantic coast, and Washington – not keen on the idea – has already started a diplomatic effort to put the kibosh on any plans, a report said.
U.S. officials, citing classified American intelligence reports, told the Wall Street Journal that Beijing could be eyeing Equatorial Guinea's port city of Bata for the base. The report said Bata already comes with a deep-water port that had been upgraded by China Road & Bridge Co. from 2009 to 2014. The report said U.S. intelligence first learned of the possibility of the base in 2019. – READ MORE
---
Apparently Overjoyed Ghislaine Maxwell Hugs Her Lawyer After Scoring Big Points in Court – Ghislaine Maxwell scored some points in court Friday as a key witness against her had his credibility undermined and her defense was able to exclude photographs of Jeffrey Epstein's New York mansion.
So satisfied were the victors that at the end of the day, Maxwell was smiling as she put her arm around Bobbi Sternheim, one of her lawyers, according to the Miami Herald. – READ MORE