NYC Rules Will Allow Non-Vaccinated Pick Up Takeout Food, Eating Outdoors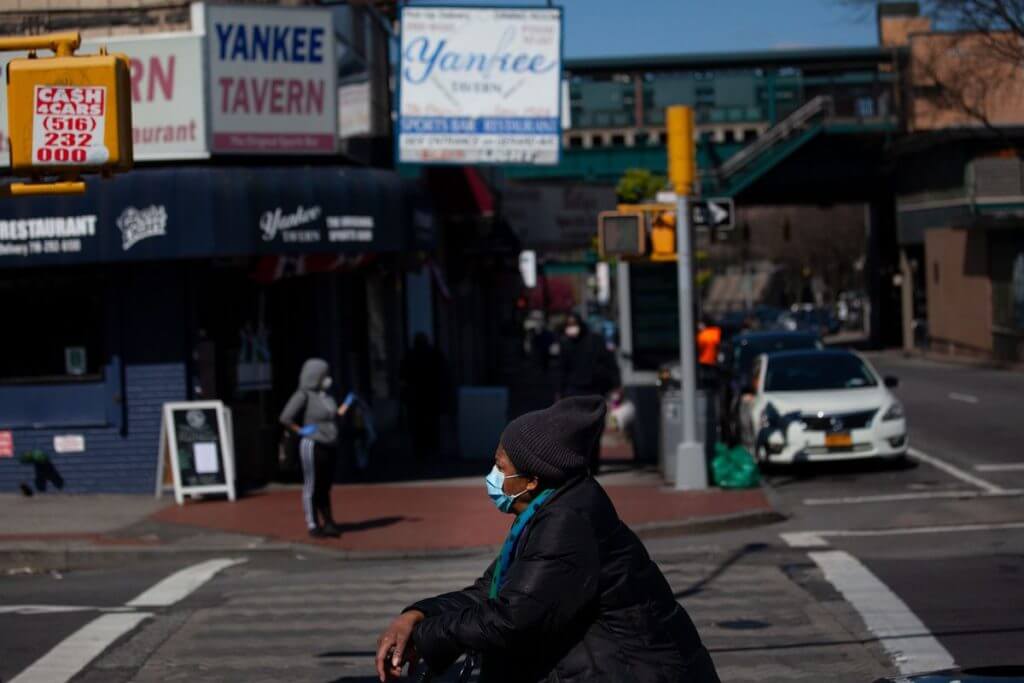 New Yorkers lacking COVID-19 vaccination will still be allowed to pick up food at restaurants for takeout and use outdoor seating despite new rules barring them from entering restaurants, gyms, and entertainment venues, according to a rule guide released by the city government.
The rules go into effect on Aug. 17, requiring the targeted businesses to demand proof of at least one vaccination dose from both staff and anybody entering their establishment over the age of 12. It exempts "individuals entering for a quick and limited purpose (for example, using the restroom, placing or picking up an order or service, changing clothes in a locker room, or performing necessary repairs)," according to the Emergency Executive Order signed by Mayor Bill de Blasio and released on Aug. 16 (pdf).
The city website specifies that the exemption applies to matters that take "a small amount of time (e.g. less than 10 minutes)."
People entering under the exemption "must wear a face mask whenever they are unable to maintain six feet of social distance from other people," says an FAQ sheet released by the city (pdf).
Enforcement of the rules will start on Sept. 13. Establishments will face fines of $1,000 for a first violation and possibly higher fines and other penalties for subsequent ones. Acceptable documents include vaccination cards issued by the Centers for Disease Control and Prevention (CDC) or an official vaccination record. For the CDC cards or record issued by another country, a photo of the document suffices. A vaccination record on a city or state official app would also pass.- READ MORE