Newsom Signs a Bill to Persecute Doctors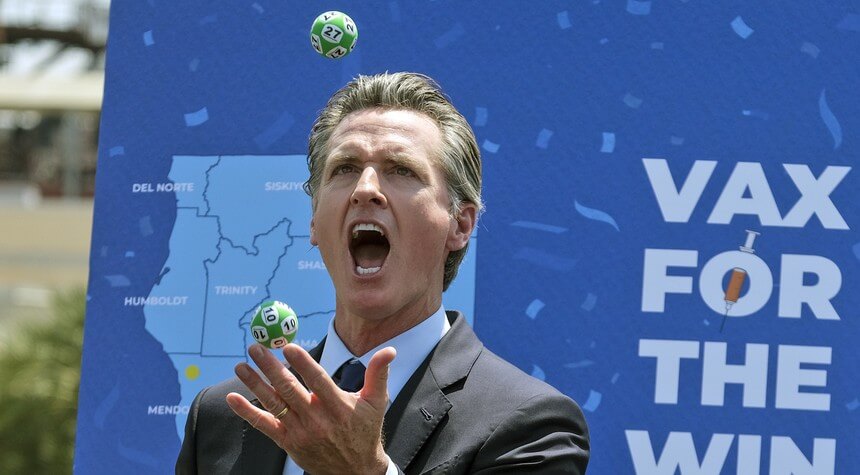 Is Gavin Newsom completely tone-deaf, self-centered, and deluded? Does he have something to gain by emptying California of its population and ruining it economically? Is he trying to showcase his progressive chops for a potential run against DeSantis for the POTUS slot? Or is he just a terrible human being?
If you said all of the above, you may already be a winner.
(…)
The section of the bill called "Legislative Counsel's Digest" states:
"Existing law provides for the licensure and regulation of physicians and surgeons by the Medical Board of California and the Osteopathic Medical Board of California. Existing law requires the applicable board to take action against any licensed physician and surgeon who is charged with unprofessional conduct, as provided.

This bill would designate the dissemination of misinformation or disinformation related to the SARS-CoV-2 coronavirus, or 'COVID-19,' as unprofessional conduct. The bill would also make findings and declarations in this regard."
The bill alleges (my words) that "The spread of misinformation and disinformation about COVID-19 vaccines has weakened public confidence and placed lives at serious risk. Major news outlets have reported that some of the most dangerous propagators of inaccurate information regarding the COVID-19 vaccines are licensed health care professionals. The Federation of State Medical Boards has released a statement warning that physicians who engage in the dissemination of COVID-19 vaccine misinformation or disinformation risk losing their medical licenses and that physicians have a duty to provide their patients with accurate, science-based information." – READ MORE