New York Passes Gun Ban Weeks After Federal Court Declares Similar Law Unconstitutional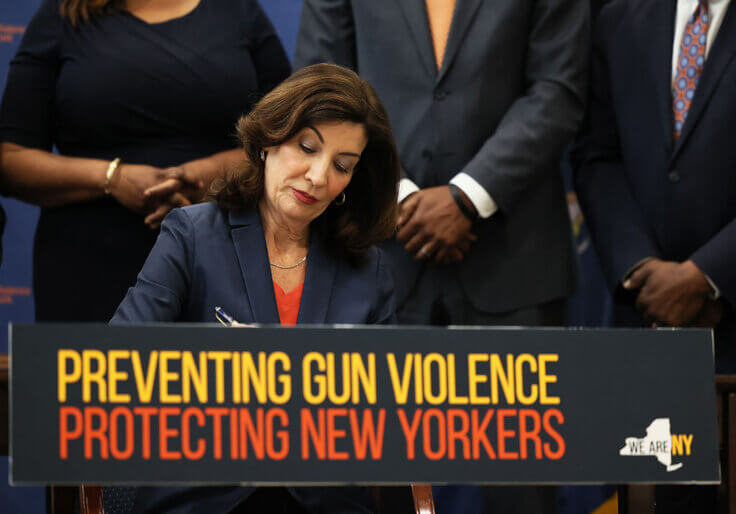 New York Democratic governor Kathy Hochul on Monday signed a bill that bans individuals under 21 from purchasing semiautomatic rifles, even though a U.S. circuit court just weeks before declared a similar law in California to be unconstitutional.
The bill, one of 10 sweeping gun-control measures that Hochul signed in the wake of mass shootings in Buffalo, N.Y., and Uvalde, Texas, raises the minimum age to buy a semiautomatic rifle, including the popular Ruger Mini-14 and SKS, from 18 to 21. New York, which as of 2020 has the fifth-lowest gun homicide rate in the nation, already bans people under 21 from owning handguns.
The mass shootings have galvanized blue-state politicians to restrict gun rights. In addition to Hochul's moves, Democratic legislators in California and New Jersey are considering additional gun restrictions- READ MORE