(FREE) PAINE IN THE MORNING: 11 things you need to know this Tuesday – June 14, 2022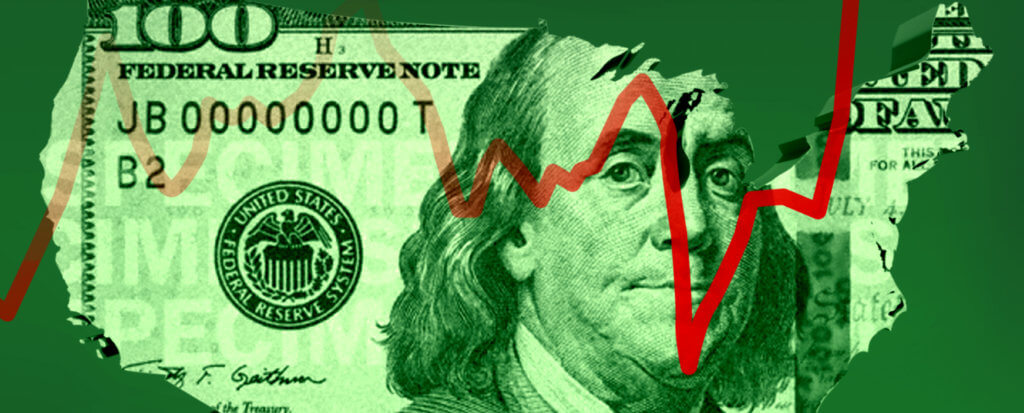 There is also a full, ad-free video podcast of this broadcast available to Paine.TV members HERE.
Learn more about joining our community HERE.
---
Stock Market Plunges as Recession Fears Soar – Wall Street's main stock indexes fell sharply on Monday, with the S&P 500 on track to confirm a bear market on fears that the Federal Reserve's aggressive rate hikes would tip the economy into recession.
The benchmark index is more than 20 percent below its record closing high of Jan. 3, as worries over inflation, rate hikes, and the Ukraine war push it into bear market territory for the second time since the pandemic-led rout on Wall Street in 2020. – READ MORE
---
Here Are The Products Gutting Your Bank Account As Inflation Soars – Inflation soared to new four-decade highs last month — but some products are driving the price increases more than others.
The Consumer Price Index (CPI) rose 8.6% between May 2021 and May 2022, a Friday report from the U.S. Bureau of Labor Statistics revealed. Even though wages are nominally rising, real average hourly wages dropped 3% during the same period — meaning Americans must tighten their budgets or work more than last year to enjoy the same standard of living. – READ MORE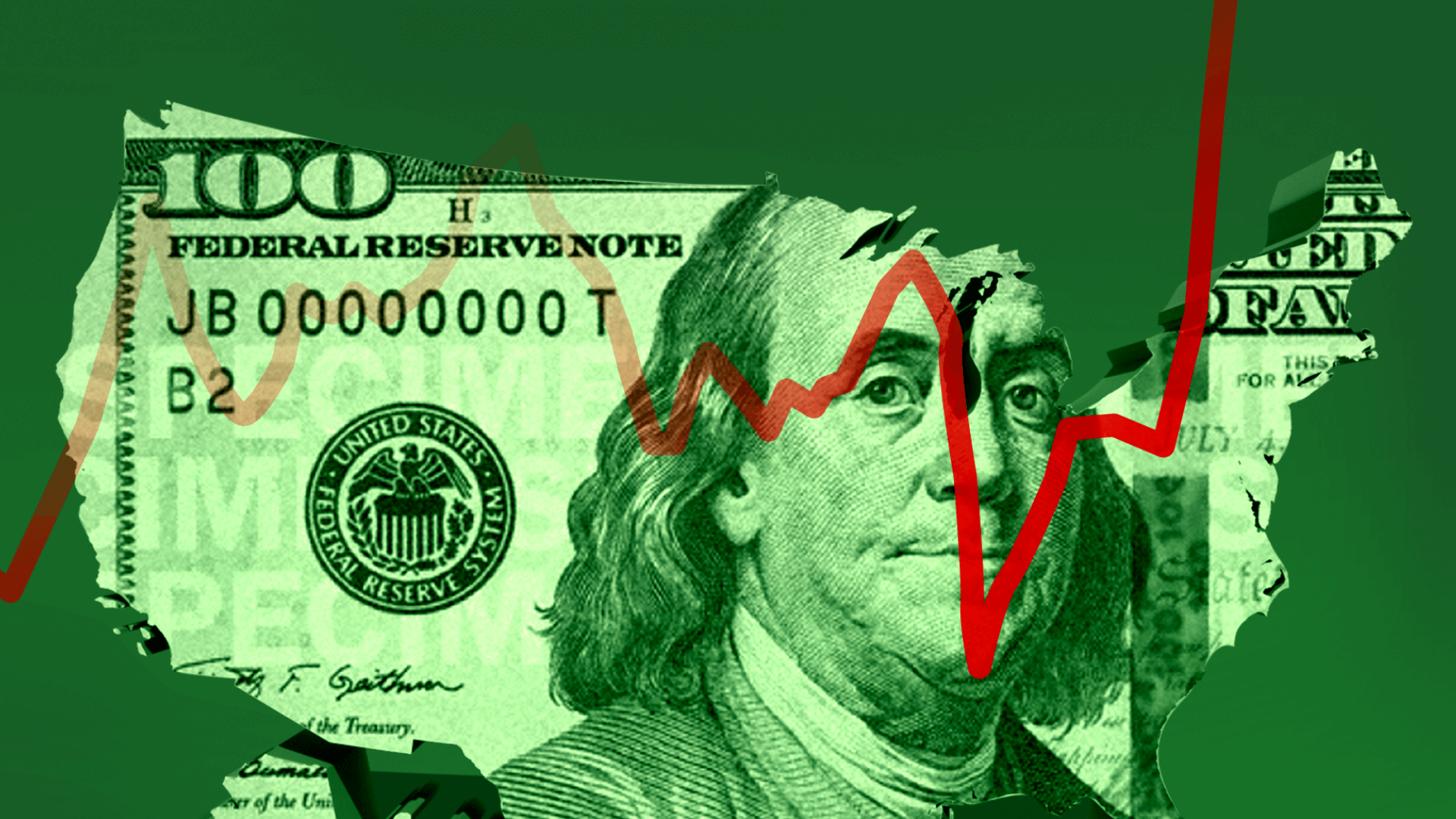 ---
Thieves Develop Sophisticated Way To Steal Gas As Prices Soar – Thieves in Las Vegas, Nevada, found a new way to steal gas as energy costs continue to soar, according to a Wednesday report from Fox 5.
According to AAA, the price at the pump is at a national average of $4.99 as of Friday morning, with a prevailing price of $5.62 in Nevada. Meanwhile, GasBuddy observed national average prices above $5 per gallon on Thursday  – READ MORE
---
Apartment Companies Saw Net Income Spike 57% Last Year Thanks To Rising Rents – Apartment owners have been earning big profits off of raised rents, according to a new report by Accountable.US released this week.
The report notes that the top 10 public apartment companies saw net income collectively rise 57% to about $5 billion as a result. – READ MORE
---
California's Sky-High Costs Force Smithfield Foods to Shut Down Hog Plant in Golden State – Smithfield Foods, Inc. announced it is shutting down a hog plant in California because of the exorbitant costs of doing business in the Golden State.
Smithfield Foods, Inc. – bought by China-based pork juggernaut the WH Group in 2013 – made the announcement in a press release Friday, stating it is halting "all harvest and processing operations" at its Vernon, California, facility early next year. Compared to plants in other states, utility cost in California "is 3.5 times higher per head to produce pork," the Wall Street Journal reported a company spokesman as saying. – READ MORE
---
Bipartisan Gun Deal Announced: No 'Assault Weapons' Ban, No Raised Minimum Rifle Age – A bipartisan group of senators announced a deal on gun control legislation Sunday in the wake of recent mass shootings — though the compromise excludes President Joe Biden's "assault weapons" ban and a raised minimum age for rifle purchases.
The deal includes Republican priorities such as expanded mental health services and school safety. It nods to Democratic priorities by adding expanded background checks for those under the age of 21, who will now have juvenile records screened before gun purchases. – READ MORE
---
Drones to be armed? Civil-liberties defender sounds alarm – An organization that defends civil liberties in the digital world has issued a warning about the possibility raised by one surveillance vendor that it could arm its drones with tasers.
It is the Electronic Frontier Foundation that reports Axon, which is a taser and surveillance vendor, has proposed a "solution" to school shootings. – READ MORE
---
Federal Government Pays University $1.5 Million To Start A Fight Club For Genetically Modified Hamsters – Although the first rule of fight club is usually to not talk about fight club, an open records request compelled Georgia State University to release details of a study that turned hamsters into aggressive combat machines.
"First, they genetically engineered hamsters, then they drilled into their skulls, and finally, they pitted the hamsters against one another in staged, scored fights," White Coat Waste revealed on Friday. – READ MORE
---
'A Cyber Pearl Harbor': How China Built in a 'Backdoor' Threat that Could Take Down the US Electric Grid – Electrical substations are in almost every city nationwide. Most house transformers play a huge part in getting power out to you. The larger they are, the more critical.
"Transformers have been called by many people the 'Achilles' heel' of the electric grid," explained Joe Weiss, an engineer, and independent consultant.  – READ MORE
---
Healthy young people dying from 'mysterious syndrome' – A report that healthy young people are dying suddenly and unexpectedly from a mysterious syndrome has caught the eye of epidemiologists and analysts who have documented an alarming rise in excess deaths they believe is connected to the COVID-19 vaccines.
DailyMail.com reported Wednesday that in Australia, where some 95% of the population has been vaccinated for COVID-19, people under the age of 40 are being urged get their hearts checked because they may be at risk of what is being called Sudden Adult Death Syndrome, or SADS. – READ MORE
---
Social Security Is Running Toward Insolvency – Don't worry if you get confused reading accounts of the new Social Security Trustees Report. On one hand, you have some articles reporting that this document shows that Social Security will be insolvent in less than 15 years. Others prompt you to pop champagne corks in celebration of Social Security's financial footing being so strong that we can supposedly increase benefits.
But, of course, both can't be true.
Social Security Works, an advocacy group intent on expanding Social Security benefits, tweeted: "Expanding Social Security is a solution to: The nation's retirement crisis; The economic squeeze on working families; Rising income and wealth inequality. And the good news is the 2022 Trustees Report shows we can afford it!" – READ MORE
---