New York Gov. Kathy Hochul Extends State's Mask Requirement, Scolds the Unvaccinated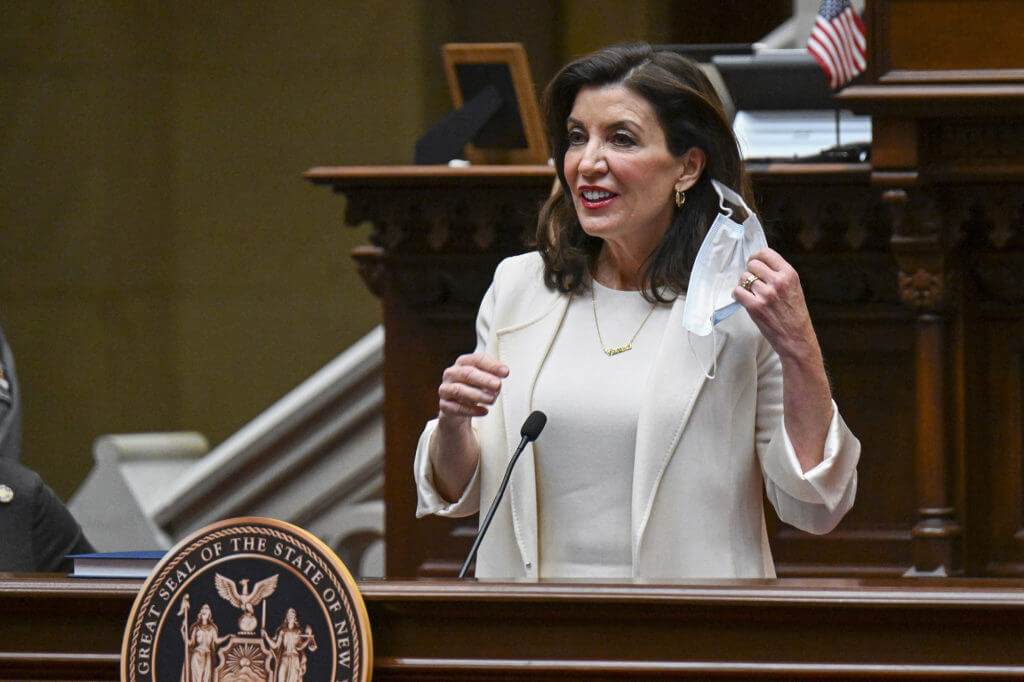 New York Gov. Kathy Hochul (D) over the weekend opted to extend the state's mask requirement, which she believes will prevent another shutdown.
New York's mask mandate, which requires businesses to either check the vaccine status of patrons or require masks across the board, has been extended to last until February 1, 2022, the governor announced on Friday.
According to ABC 13, "Hochul also announced that students at SUNY and CUNY schools must get a COVID-19 booster once they become eligible." That goes into effect January 15.
Additionally, Hochul used the opportunity to scold the unvaccinated, much like President Biden has done over the last several months.
"There is no reason why anyone in the state of New York cannot get their arms jabbed with a vaccine," Hochul said while also urging parents to get their children ages 5-11 vaccinated. – READ MORE