Nearly 10,000 migrants are headed towards U.S. in largest caravan ever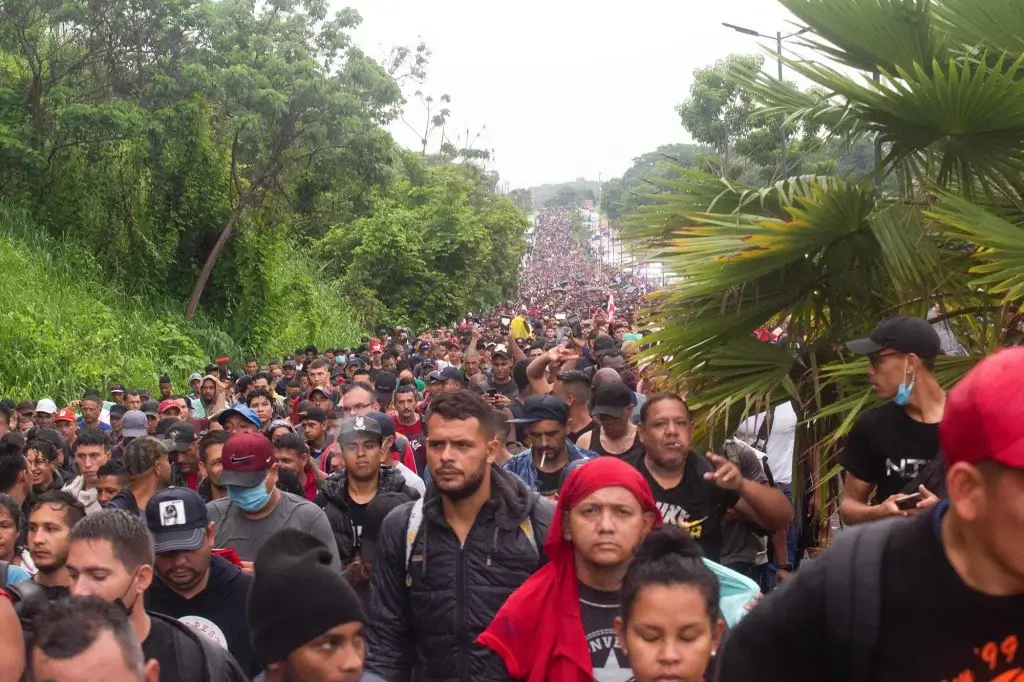 A migrant caravan numbered at nearly 10,000 people, possibly the largest ever, departed from the Mexico-Guatemala border Monday and is headed to the United States.
The caravan left Tapachula on Monday and currently has about 9,500 migrants mostly from Venezuela, Cuba, and Nicaragua. It is predicted to add several thousand more people before it reaches the southern border by a coastal route, according to Fox News.
One of the caravan members, a Haitian migrant, told Fox News they expect President Joe Biden to keep his campaign promises and permit them to seek asylum in the U.S.
"He promised the Haitian community he will help them," the migrant said. "He will recall Title 42. He will help us have real asylum." –  READ MORE