Missouri Attorney General Asks Court to Declare Mask Mandates Unlawful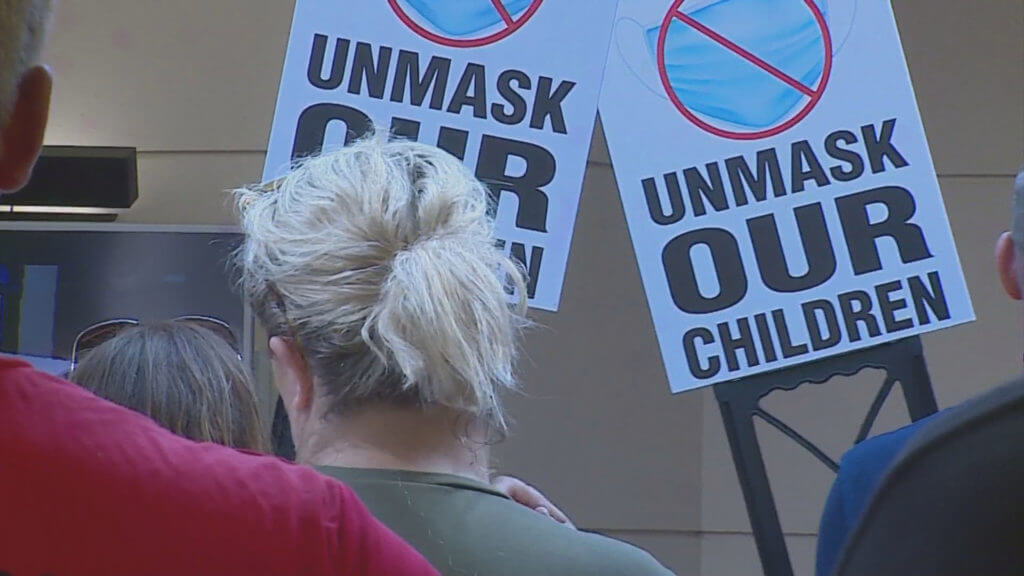 Missouri Attorney General Eric Schmitt filed a lawsuit on Aug. 24 against school districts in the state that have imposed mask mandates on students, seeking a declaration from the courts that such requirements are unlawful.
"Mask mandates for kids in schools are not supported by the science and are an arbitrary and capricious measure. The cure should not be worse than the disease," the lawsuit (pdf), filed in the 13th Judicial Circuit Court in Boone County, Missouri, reads.
"The science shows that children are at a significantly lower risk of contracting a serious illness due to COVID-19 and that they do not generally spread the virus, even in school settings."
Schmitt argued that mask mandates are unlawful because the officials that imposed them failed to consider the science and relevant data, rendering such requirements "arbitrary and capricious."
"The Mask Mandate clearly fails the requirement of reasoned decision-making. It provides no discussion of how the mandate addresses the identified harms for students and the School Districts' particular communities," the complaint reads. "The Mask Mandate therefore suggests that the Defendants failed to grapple at all with a large swath of relevant science, data, statistics, studies, or alternatives."
The bulk of the complaint cites a battery of studies, data, and news reports that show that children are less likely to spread the CCP virus and have an extremely low risk of hospitalization and death from COVID-19. The lawsuit also refers to studies showing that masks impair learning, cause headaches, lead to "less happiness," and hinder verbal and non-verbal communication, among other negative impacts. – READ MORE