McConnell Won't Block Debt Ceiling Increase, Says He Wants Democrats To 'Proudly Own It'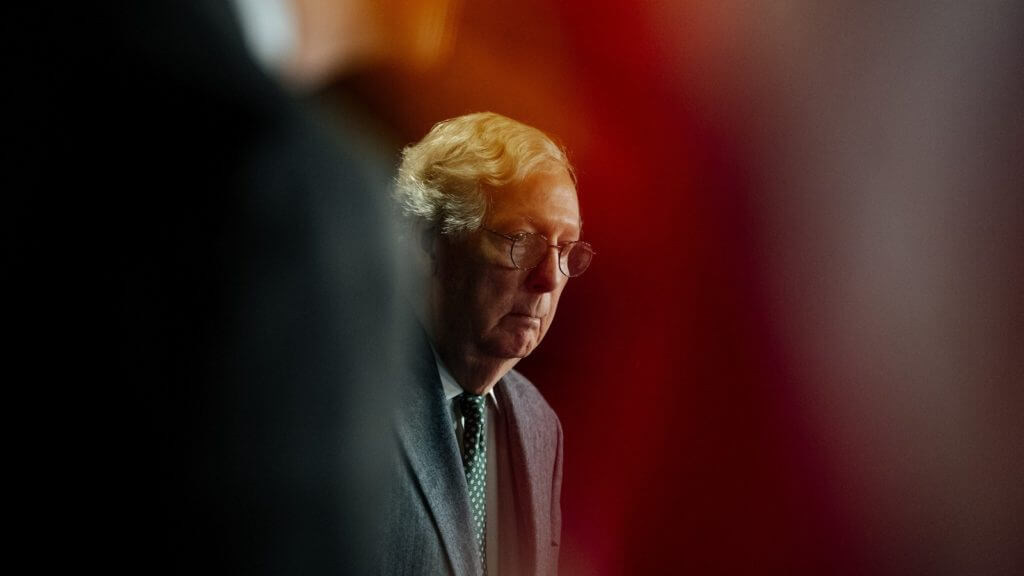 Congressional showdowns over the debt limit are nothing new, but this time around there's a unique wrinkle. The House approved a bill on Tuesday night with what was essentially a party-line vote that paves the way for Congress to avoid a possible default on the national debt in the coming weeks. Here's the tricky part: "The measure would create a special pathway—to be used only once, before mid-January—for the Senate to raise the debt limit by a specific amount with a simple majority vote, allowing Democrats to steer clear of a filibuster or other procedural hurdles so that Republicans would have no means to block it," The New York Times reports.
The upshot, assuming this deal holds up long enough to avert the December 15 deadline for raising the debt limit, is that there won't be another showdown like this before the midterm elections next November.
Both parties stand to gain something from that. Democrats, who hold the majority in both chambers of Congress, are freed from having to deal with the debt limit again before the midterms. But the terms McConnell has agreed to, Politico reports, "would require Democrats to raise the debt ceiling to a specific number rather than suspend it for a length of time, such as through the election." That means you can expect to hear a lot of attack ads next year talking about how Democrats voted to raise the debt ceiling by $1.5 trillion or $2 trillion or whatever the final total ends up being.
"So I believe we've reached here a solution to the debt ceiling issue that's consistent with Republican views of raising the debt ceiling for this amount at this particular time and allows the Democrats to proudly own it, which they're happy to do," McConnell said at a press conference on Tuesday, according to the Wall Street Journal. You can almost hear him winking as you read those last few lines. – READ MORE