Martha's Vineyard Migrants Flight Is Tiny Percentage of Joe Biden's Secret Shipments into Interior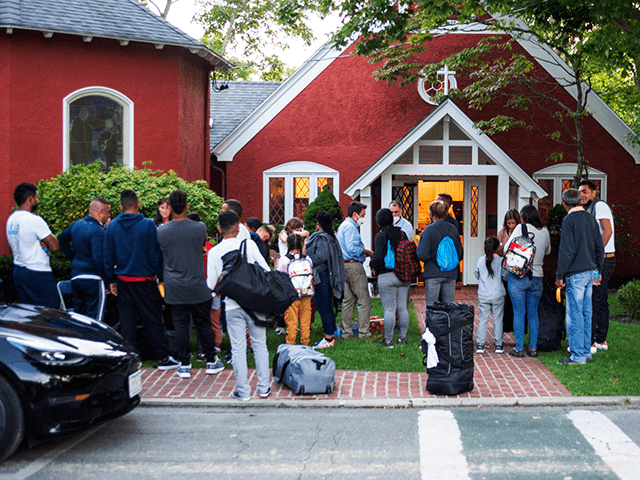 Florida Gov. Ron DeSantis's (R) flight of migrants to the exclusive Massachusetts destination of Martha's Vineyard is just a tiny percentage of President Joe Biden's mass migration since January 2021.
The Biden administration has sent multiple shipments of migrants into the interior of the U.S., including low-key destinations in a New York City suburb and New Jersey. In addition, over 70 flights with an average of about 36 passengers landed in Jacksonville, Florida, in 2021.
But Democrats have become furious that migrants have shown up in the exclusive town where former President Barack Obama owns a home, Martha's Vineyard. Democrats are in such upheaval, they have called the situation a "humanitarian crisis" and have threatened to deport and expel the migrants
Democrat officials are also weighing a lawsuit against DeSantis for sending the migrants to Martha's Vineyard, anticipating that thousands more could arrive on the island.
"We are not a sanctuary state," DeSantis said in a press conference. "And it's better to be able to go to a sanctuary jurisdiction. And yes, we will help facilitate that transfer for you to go to greener pastures." – READ MORE