(FREE) PAINE IN THE MORNING: What you need to know this Monday – September 19, 2022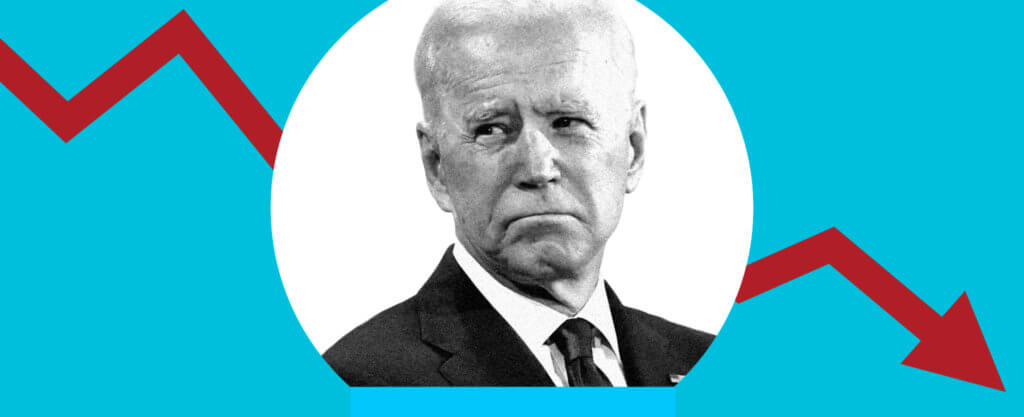 Here's what you need to know today, Monday – September 19, 2022.
There is also a full, ad-free video podcast of this broadcast available to Paine.TV members HERE.
Learn more about joining our community HERE.
---
Martha's Vineyard Migrants Flight Is Tiny Percentage of Joe Biden's Secret Shipments into Interior – Florida Gov. Ron DeSantis's (R) flight of migrants to the exclusive Massachusetts destination of Martha's Vineyard is just a tiny percentage of President Joe Biden's mass migration since January 2021.
The Biden administration has sent multiple shipments of migrants into the interior of the U.S., including low-key destinations in a New York City suburb and New Jersey. In addition, over 70 flights with an average of about 36 passengers landed in Jacksonville, Florida, in 2021. – READ MORE
---
"This Is The Sharpest Turn In The Housing Market Since The 2008 Crash" As Mortgage Rates Soar Above 6% – Three months after hitting the highest level in 14 years, on Thursday mortgage rates hit a fresh post-financial crisis high when they topped 6%, a jolt to home buyers who last year were paying less than half that.
The latest mortgage lender survey by Freddie Mac found that the average rate on a 30-year fixed mortgage climbed to 6.02% this week, up from 5.89% last week and 2.86% a year ago. The last time rates were this high was in the heart of the financial crisis in November 2008, when the U.S. was deep in recession. – READ MORE
---
Americans Continue To Pile On More And More Debt – American consumers continue to cope with rising prices and prop up the sagging economy using their credit cards.
Total consumer debt rose another $23.8 billion in July to a record $4.644 trillion, according to the latest data from the Federal Reserve. – READ MORE
---
'Just Kidding' – US Denies Plan To Refill SPR With Sub-$80 Oil – The U.S. Administration will not rush into buying crude to refill the Strategic Petroleum Reserve (SPR), and purchase plans don't contain any oil price below which the Administration will start buying the crude, the U.S. Department of Energy says.
In March, the Biden Administration authorized the release of 1 million barrels per day (bpd) from the SPR over a period of six months in a bid to lower oil prices and potentially boost domestic production through contracts with companies to purchase future oil at fixed prices. The SPR releases are a response to the disruption of global oil markets caused by Russia's invasion of Ukraine and subsequent Western sanctions that have led to soaring oil and gas prices. The final plan called for a total release of 180 million barrels of crude from the SPR to counter the inexorable increase in oil prices amid a tight market. – READ MORE
---
1.3 Million Jobs Were Result Of Double-Counting This Year, Heritage Economist Says – The monthly U.S. jobs reports have topped market estimates many times this year, including the July and August non-farm payrolls reports, which showed 528,000 and 315,000 new jobs, respectively, higher than what many economists and analysts had initially projected.
White House officials have taken victory laps on the data, noting that these numbers are proof the economy is strong and that President Joe Biden's policies are supporting post-pandemic growth. – READ MORE
---
Experts Warn Energy Crisis Could Lead to 'Permanent Deindustrialisation' of Europe – Heavy industry experts have warned the European Commission that the EU faces the danger of "permanent deindustrialisation" should Brussels not act now to save the sector.
Senior players within the heavy industry sectors are warning that the European Union is now in danger of "permanent deindustrialisation" if action is not taken to alleviate pressure on businesses from the ongoing energy crisis. – READ MORE
---
Europe's Winter of Discontent: Berlin Police Drawing Up Emergency Plans for Possible Energy Grid Collapse – Police in the German capital of Berlin are preparing emergency plans in anticipation of a possible collapse of the energy grid over the winter.
The police force responsible for Berlin is currently drawing up emergency plans in the event of the city's energy grid collapsing, with officers in Germany's increasingly multicultural capital anticipating rioting and looting over the winter months if the worst should occur. – READ MORE
---
Germany Seizes Control Of Russian-Owned Oil Refineries – German officials said Friday that Berlin has taken control of three Russian-owned refineries located in Germany in a scramble to shore up energy security before the planned embargo on oil imports from Russia kicks in and further squeezes energy supplies.
Germany's Economy Ministry said in a statement on Sept. 16 that Rosneft Deutschland GmbH and RN Refining & Marketing GmbH will be put under the administration of Germany's Federal Network Agency. – READ MORE
---
'We Struggle To Heat Our Homes': King Charles III Gets Heckled In Wales –  King Charles III was heckled Friday in Wales outside the Welsh Parliament when he went over to greet cheering members of the public following the death of his mother, Queen Elizabeth II, on September 8. She was 96.
It happened during the king's first official trip to the area as the new monarch of the United Kingdom and Commonwealth realms. In the clip, the king approaches a group of people, and a man in the crowd shouts to Charles, "While we struggle to heat our homes, we have to pay for your parade." – READ MORE
---
Whistleblowers claim FBI is trying to find 'white supremacy,' even when it's not there – Whistleblowers from within the Federal Bureau of Investigation have come forward and argued that the agency, under the direction of the Biden administration, has pressured agents to manufacture instances of so-called "white supremacy," even out of behaviors that otherwise ought to be covered by the First Amendment.
According to a report from the Washington Times, current and former FBI agents have stated that the agency vastly misrepresents the actual threat that white supremacy poses to American security and democracy but that agents within the Bureau are feeling pressure to find it anyway. – READ MORE
---
Is Silicon Valley Spying on Conservatives for the FBI? – The NY Post today makes a troubling claim, attributed to FBI whistleblowers — that without probable cause Facebook has given the FBI the private posts of conservatives upset about the 2020 election, triggering numerous investigations.
The Post article offers some compelling details. My favorite is the agents' complaint that the project produced a very large volume of data about people who weren't really threats, thus wasting investigative resources. If you want to inspire FBI agents to discover their inner civil libertarian and blow the whistle on a surveillance program, nothing does the job better than giving them lots of intrusive but unproductive make-work. – READ MORE
---