Leftist rioters who firebombed NYPD vehicle get significantly reduced plea deal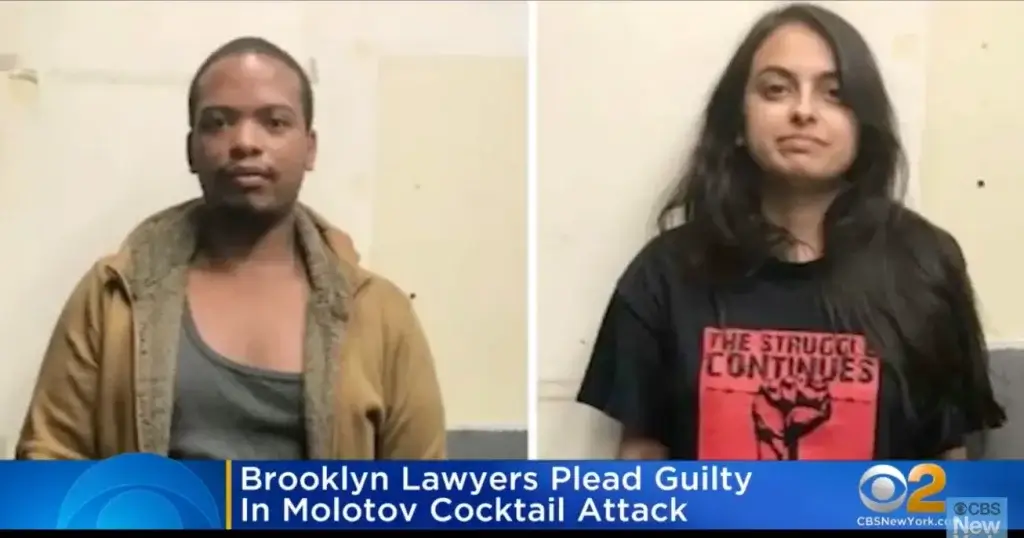 A pair of New York City lawyers arrested for firebombing an NYPD vehicle during Black Lives Matter riots in 2020 agreed to a significantly more lenient plea deal offered to them by federal prosecutors last week.
Colinford Mattis, 34, and Urooj Rahman, 33, were originally hit with serious charges that could have landed them in prison for decades, WNBC-TV reported. But federal prosecutors recently entered a new plea agreement, reducing their recommended punishment to between 18 and 24 months in prison.
On Thursday in a courtroom in Brooklyn, the two defendants withdrew earlier guilty pleas for unlawfully possessing and making an explosive device — in this case, Molotov cocktails — and entered new guilty pleas for conspiracy to commit arson and possess an explosive device, according to Reuters.
The revised charges, which are punishable by a maximum of five years in prison, marked a stunning reversal from the tough-on-crime approach originally taken by prosecutors. – READ MORE