Kamala Harris to Announce Plans to Help Americans Heat Their Homes by Burning Billions in Cash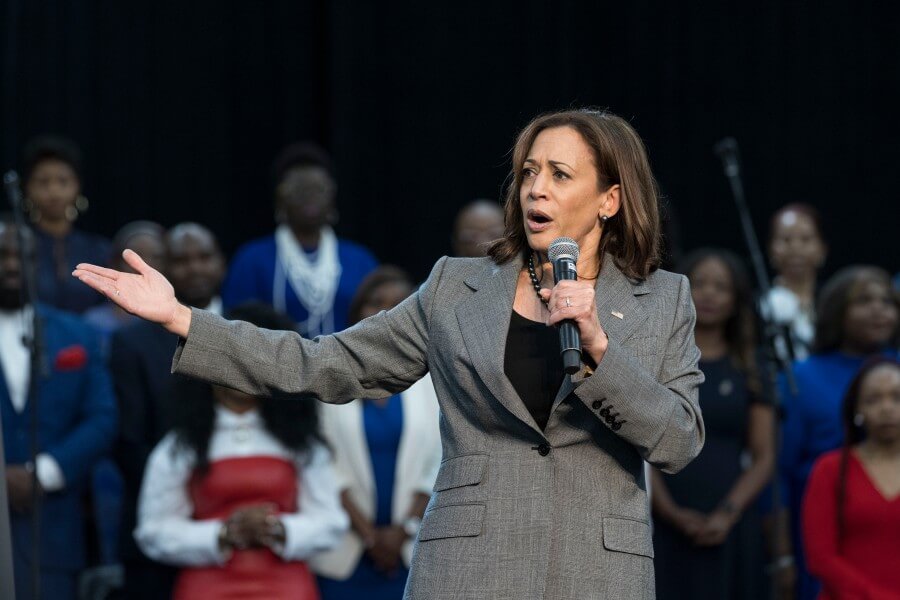 We've heard the quip that Democrats haven't found a problem they couldn't throw money at thousands of times, but there's truth to the remark. The latest example of this phenomenon is the Biden administration's response to rising energy costs.
Vice President Kamala Harris is announcing that $13 billion in federal funds from the "Inflation Reduction Act" (keep reading once you've stopped laughing) will go to help low-income families weatherize their homes in preparation for cold temperatures this winter.
"This includes providing direct consumer rebates for installations of heat pumps, heating, ventilating, and air conditioning systems, and water heaters, as well as for upgrading electrical wires," reports the Washington Examiner. "The funds will also provide direct assistance to help with high heating costs through the Low Income Home Energy Assistance Program, or LIHEAP."
One administration official said that the funds "will enable up to 1.6 million homes to make critical upgrades to their homes installing up to 500,000 heat pumps," adding, "President Biden's economic plan is helping households access energy efficient equipment the next time they need to make home repairs so they can save money on their utility bills — not just this year but for years to come." – READ MORE