(FREE) PAINE IN THE MORNING: What you need to know this Tuesday – November 8, 2022

Here's what you need to know today, Tuesday – November 8, 2022.
There is also a full, ad-free video podcast of this broadcast available to Paine.TV members HERE.
Learn more about joining our community HERE.
---
Climate Change Conference Will Look to Extort Cash From Rich Countries to Pay for Weather Events in Poor Countries – If you're a con man, a grifter, or just a run-of-the-mill crook, you've got to be in awe of the hustlers, the chiselers, and the Flim-Flam men running the climate change sting. It's a truly epic con considering the billions of dollars that are going to change hands from "rich" to poor countries.
The "tale" in this case is the contention of poor countries — or, more accurately, the NGOs, lawyers, corrupt leaders of third world hell-holes, and others who will clean up if the con works — that weather events like hurricanes, floods, tornadoes, drought, and anything else that can be shoehorned into the definition are the result of "climate change" and therefore those nations most responsible for causing the climate to change should pay. – READ MORE
---
Biden Has Increased Debt $33,521 Per Income Tax Payer – President Joe Biden has been in office a little more than 21 months, but during that brief period he has managed to increase the federal debt by more than $3.4 trillion.
On Jan. 20, 2021, the day Biden was inaugurated, the total federal debt was $27,751,896,236,414.77, according to the Treasury. – READ MORE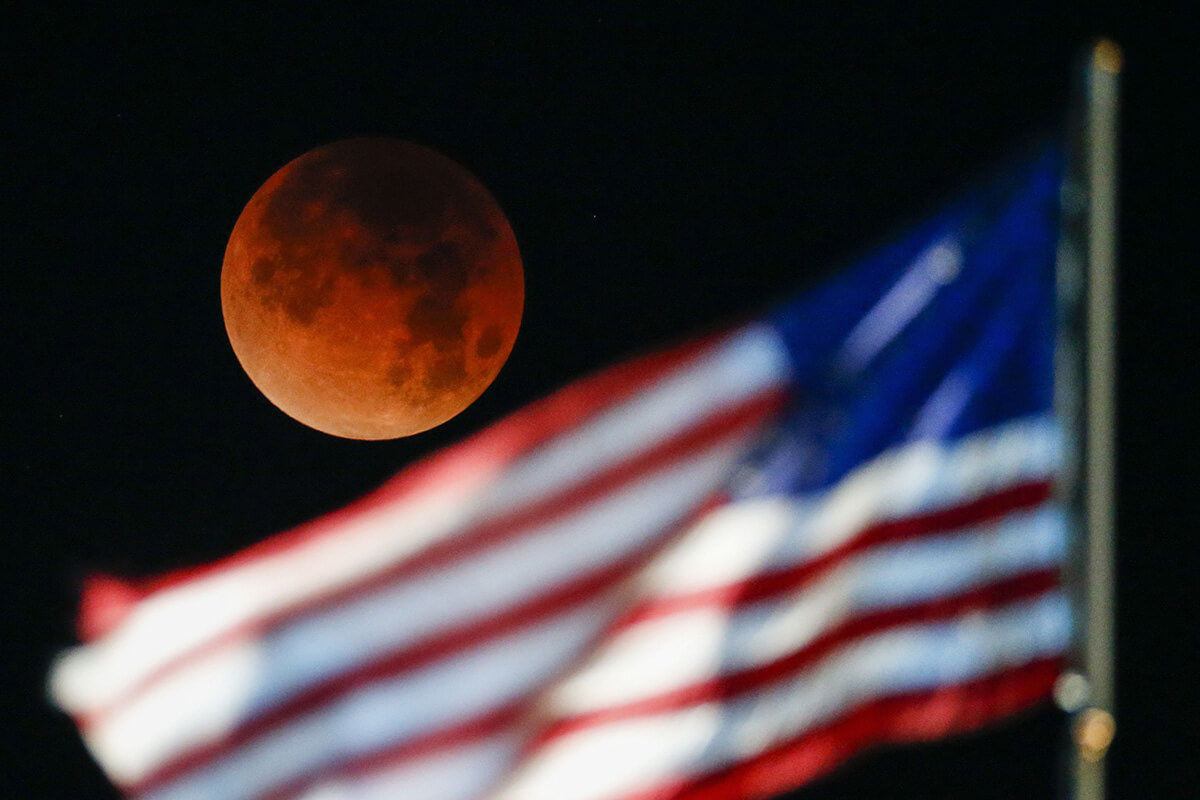 ---
Biden regulations cost the economy $309B in first two years, up from Obama's $204B – Regulations issued during the first two years of the Biden administration cost the economy an estimated $309 billion, which is 50% more expensive than the first two years of the Obama administration and nearly eight times as expensive as rules released in all four years of the Trump administration.
Biden's regulatory cost reflects the 443 final rules issued through late October 2022, which required roughly 193,000,000 hours of compliance paperwork across the nation, according to federal data collected by the American Action Forum. – READ MORE
---
"I'm Selling My Blood To Eat, I Have No Choice": Biden Inflation Crushes Americans – Gas, groceries, electricity, and rent — the price of everything has soared to four-decade highs under the Biden administration. Household finances are under severe pressure as wage growth fails to outpace inflation for 18 months, leading many folks to find a second job. Even holding two jobs isn't enough to sustain the cost-of-living crisis, as some are finding the nearest plasma clinic to donate blood to earn extra cash.
Cashe Lewis, 31, of Denver, Colorado, works multiple jobs and is trying to find a third job due to rising shelter inflation. She told The Guardian she works six days a week, sometimes more than 16 hours per day, just to pay the bills. – READ MORE
---
"People Are Fed Up": Soaring Electricity Bills Become New Pain Point For Biden –Utility companies are increasing electricity prices for American households ahead of the heating season. Some households take on debt to cover their power bills, while millions cannot pay. High electricity bills will be yet another uncomfortable political pain point for the Biden administration, according to Bloomberg.
Ahead of the US midterm elections, we outlined in several pieces that rising commodity prices are forcing utility companies to negotiate power contracts with customers higher. – READ MORE
---
Kamala Harris to Announce Plans to Help Americans Heat Their Homes by Burning Billions in Cash – We've heard the quip that Democrats haven't found a problem they couldn't throw money at thousands of times, but there's truth to the remark. The latest example of this phenomenon is the Biden administration's response to rising energy costs
Vice President Kamala Harris is announcing that $13 billion in federal funds from the "Inflation Reduction Act" (keep reading once you've stopped laughing) will go to help low-income families weatherize their homes in preparation for cold temperatures this winter. – READ MORE
---
20-Pound Turkeys Will Be In Shorty Supply Ahead Of Thanksgiving, Warns US Gov't – Axios quoted US Secretary of Agriculture Tom Vilsack, who warned in a call with reporters that avian influenza or bird flu continues to wreak havoc on the poultry industry and could result in a massive shortage of big birds at supermarkets ahead of Thanksgiving.
Vilsack said finding 20-pound turkeys at supermarkets in some regions across the country could be very challenging. – READ MORE
---
UK Gov't "War Gamed" Emergency Plans For Multi-Day Power Blackouts; Leaked Docs Reveal – The Guardian has obtained documents marked "official sensitive," which show the government has "war-gamed" emergency plans for power blackouts lasting up to a week.
Documents are not for public consumption, warn a "reasonable worst-case scenario" power blackout would roil all segments of the economy. Transport, food, water supply, communications, and energy would grind to a halt. – READ MORE
---
Wells are running dry in drought-weary Southwest as foreign-owned farms guzzle water to feed cattle overseas – Workers with the water district in Wenden, Arizona, saw something remarkable last year as they slowly lowered a camera into the drought-stricken town's well: The water was moving.
But the aquifer which sits below the small desert town in the southwestern part of the state is not a river; it's a massive, underground reservoir which stores water built up over thousands of years. And that water is almost always still. – READ MORE
---
Report: Deaths from Alcohol Up Nearly 30 Percent During First Year of Pandemic – Government data shows deaths due to alcohol spiked nearly 30 percent in America during the first year of the Chinese coronavirus pandemic, a time that also saw a rise in anxiety and depression.
The Centers for Disease Control and Prevention (CDC) said those deaths increased in 2020 and 2021, according to an Associated Press (AP) article published on Friday – READ MORE
---
Elon Musk Agrees to Restore Twitter Censorship Tools After Meeting with Leftist Groups Including ADL, NAACP – Elon Musk has agreed to restore Twitter content moderation tools that had been blocked for some workers by the end of the week, according to leaders of leftist groups including the ADL and NAACP who met with Musk eager to expand censorship on the platform.
Bloomberg reports that Twitter's new owner Elon Musk recently promised civil rights leaders that he will restore access to content moderation tools that some staff had been locked out of by the end of the week. – READ MORE
---
NBC Quietly Removes Report Claiming Paul Pelosi Walked Away From Police, "Did Not Immediately Declare" Emergency – The Paul Pelosi attack continues to grow more bizarre by the day.
On Friday, sources familiar with the investigation told NBC News that when the police responded to the high-priority call, they had no idea they had been called to the Pelosi residence. What's more, Pelosi did not immediately declare an emergency or try to leave his home. – READ MORE
---