'Just Kidding': Biden Yanks Student Loan Forgiveness From 770,000 Borrowers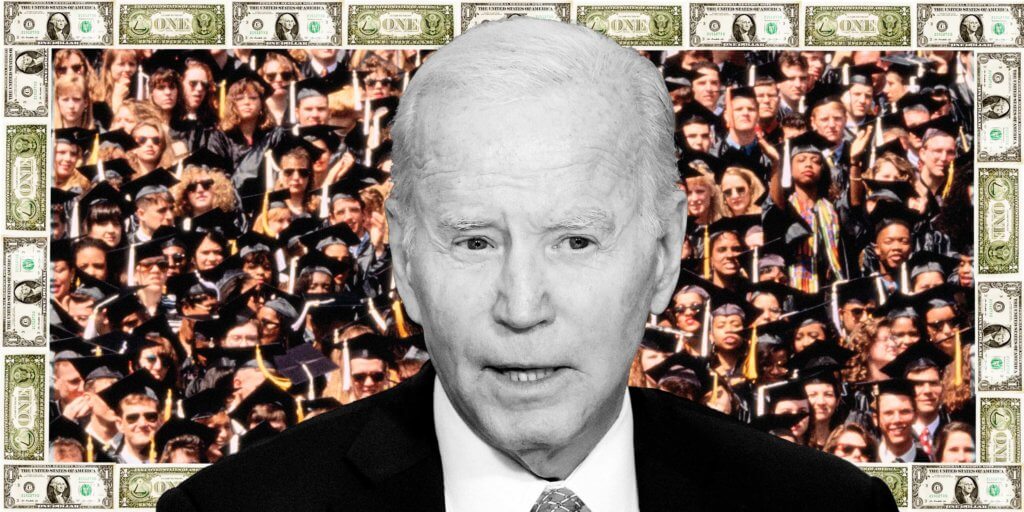 In a jarring reversal, the U.S. Department of Education on Thursday quietly revised its online guidance on who qualifies for the $10,000 of student loan forgiveness that President Biden announced in August. In doing so, it pulled the rug out from under at least several hundred thousand people.
At issue: Borrowers who have Perkins loans and Federal Family Education Loans (FFEL). Those earlier-generation loans were guaranteed by the federal government but were issued and are managed by private lenders. The FFEL program ran from 1965 to 2010; Perkins loans ended in 2017.
Previously, the Department of Education's online guidance said Perkins and FFEL loans could be consolidated into federal direct loans and then qualify for debt forgiveness.
On Thursday, however, the Department of Education — without fanfare or a press conference — changed the rules by adding this content to its website: "As of Sept. 29, 2022, borrowers with federal student loans not held by ED cannot obtain one-time debt relief by consolidating those loans into Direct Loans." – READ MORE