Joe Manchin Sold His Soul for a West Virginia Pipeline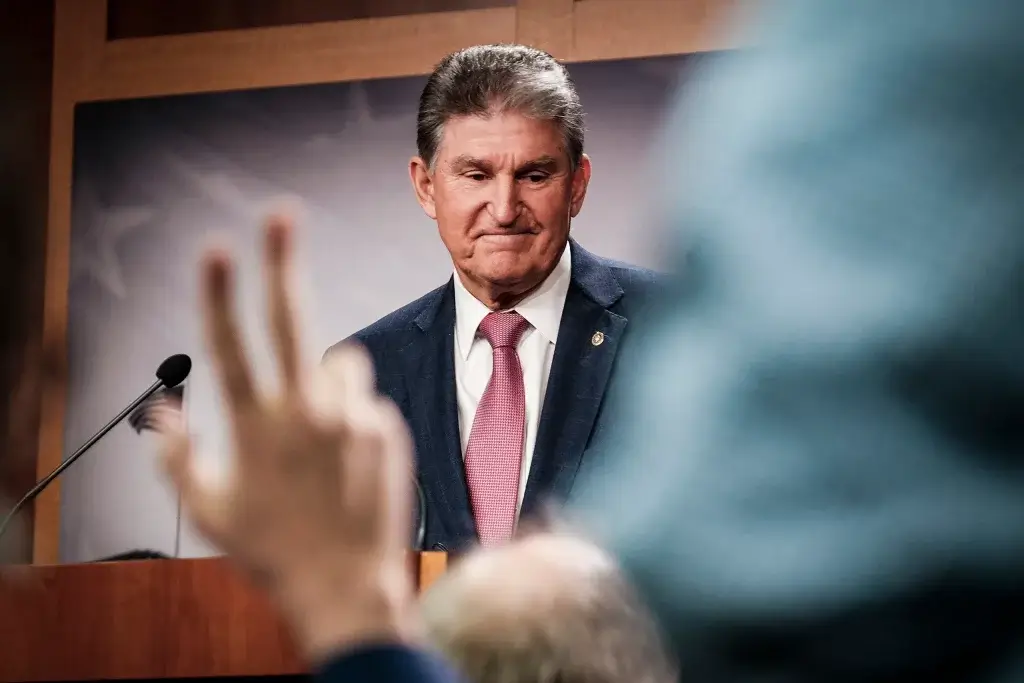 Sen. Joe Manchin (D-W.Va.) has been in politics since 1982, so he knows a thing or two about wheeling and dealing. Manchin was sitting pretty, holding the fate of the entire Democratic Party in the palm of his hand because it was his vote that was absolutely necessary to keep Joe Biden's agenda alive.
When Democratic Majority Leader Chuck Schumer doggedly pursued Manchin's vote for the so-called "Inflation Reduction Act," he didn't arrive at the negotiations empty-handed. Schumer came to the table bearing gifts — the kind of gifts that a politician like Manchin couldn't refuse.
Schumer and Manchin crafted a "side deal" that gave Manchin a big, fat, plum while giving Joe Biden a huge legislative victory just when he needed it. The deal was Schumer's promise to support an overhaul of the nation's process for approving new energy projects, including expediting a gas pipeline proposed for West Virginia — the Mountain Valley Pipeline (MVP).
It is wildly out of character for the Biden administration to go soft on the environment just when it was making a big deal about the climate change provisions in the anti-inflation package. By streamlining the administrative process to approve oil and gas projects — something Republicans have supported in the past — Manchin got something for the home folks while Biden's stock in the Democratic Party skyrocketed.- READ MORE