Joe Biden's Deputies Are Flying Unvetted Afghans to U.S.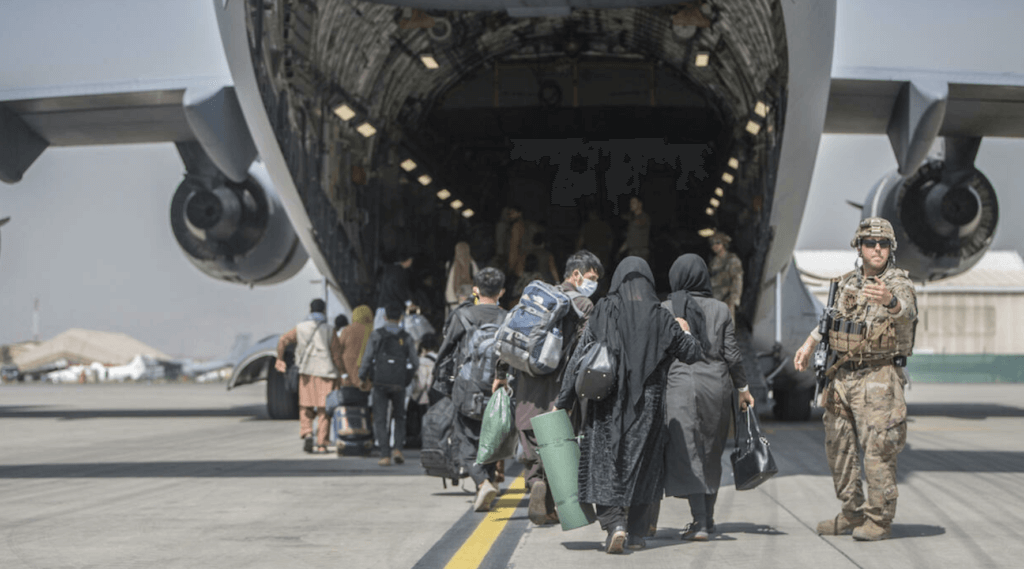 President Joe Biden's pro-migration deputies are importing many unvetted Afghans into Americans' homeland — and the arrivals will likely get work permits and citizenship, say former officials at the Department of Homeland Security (DHS).
The inflow of unvetted Afghans was acknowledged by a state department official on August 23, according to Reuters:
Today the first onward flight of SIV [Special Immigrant Visa] applicants took off from Germany to the United States, and we expect those to continue to ramp up," the official added, in reference to the Special Immigrant Visa, designed for people who worked with the U.S. military. [Emphasis added]
Elsewhere, officials are refusing to state all Afghans will be vetted before they arrive.
At the Pentagon, Major General Hank Taylor told the media on August 21 that  "Intelligence, law enforcement, and counterterrorism professionals are conducting screening and security vetting for all SIV applicants and other vulnerable Afghans before they are allowed into the U.S."
He did not say the vetting would be completed before the migrants are allowed into the U.S.
President Joe Joe Biden's office tweeted a claim on August 23 that "Once screened and cleared, we will welcome Afghans who helped us in the war effort to their new home in the United States of America." But the tweet did not say that all officials would only welcome Afghans who have completed their vetting.
It is very difficult for U.S. troops in Kabul to vet Afghans who claim to have fought alongside U.S. forces or who claimed to have worked for U.S. projects, said Ken Cuccinelli, who served as the deputy chief of homeland security for President Donald Trump. "It is brutally difficult to get that done with any reliability … It impossible when you no longer have a presence in the area," said Cuccinelli, who is now a senior fellow of immigration at the Center for Renewing America. – READ MORE