Joe Biden: We're Considering COVID Booster Shots in 'as Little as 5 Months' After Vaccination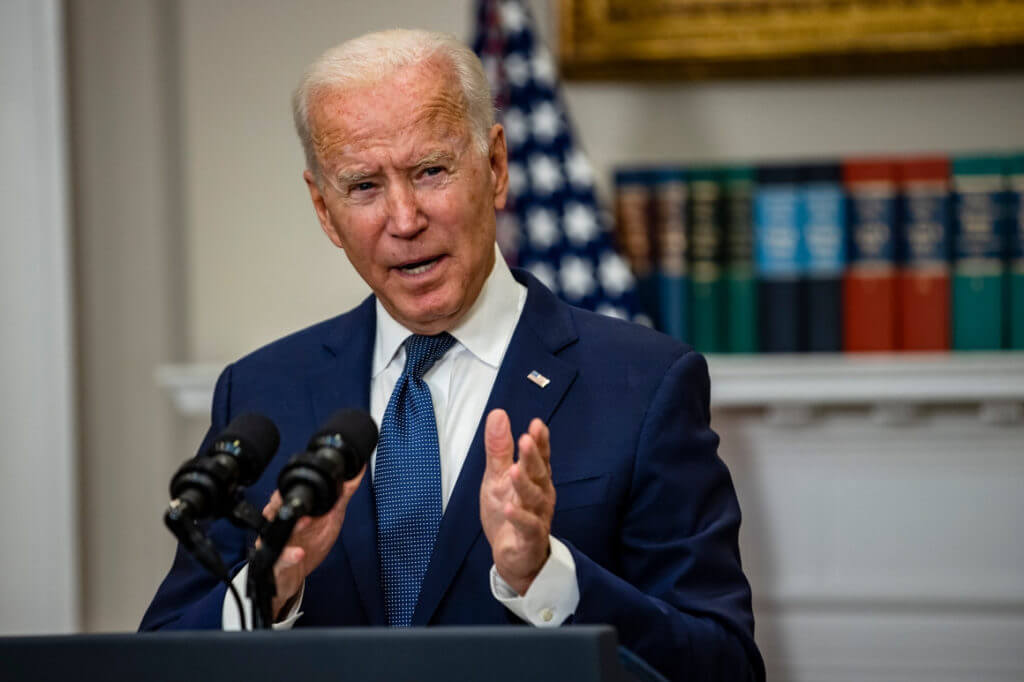 President Joe Biden revealed Friday that federal health officials are now considering guidelines for coronavirus booster shots just five months after individuals receive their complete immunizations.
"We're considering the advice you've given that we should start earlier," Biden stated as he met with Israeli Prime Minister Naftali Bennett in the Oval Office. "Should it be as little as five months and that's being discussed."
Biden's remarks follow a report which stated regulators were likely to approve a booster shot for vaccinated adults beginning at the six-month gap following the previous shot instead of eight months.
Per the Wall Street Journal:
Data from vaccine manufacturers and other countries under review by the Food and Drug Administration is based on boosters being given at six months, the person said. The person said approval for boosters for all three Covid-19 shots being administered in the U.S.—those manufactured by Pfizer Inc. and partner BioNTech SE, Moderna Inc. and Johnson & Johnson —is expected in mid-September.
Last week, the FDA fully approving Pfizer's coronavirus vaccine, making it the first jab to receive the agency's full approval outside of emergency use authorization. – READ MORE