Insurance company finds triple-vaxxed more likely to get COVID than unvaxxed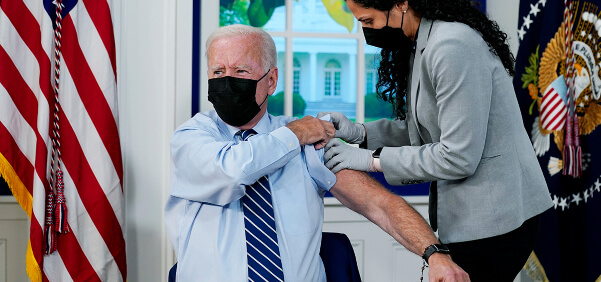 Last year, President Biden scolded the approximately 25% of Americans who decided not to get the experimental mRNA vaccine for a disease with a nearly 100% survivability rate for most people, charging they were responsible for a "pandemic of the unvaccinated."
Government data from around the world has countered the president's claim, and now the insurance giant Kaiser Permanente – which is also a health-care provider – has commissioned a study to evaluate the effectiveness of the mRNA vaccine against the dominant omicron subvariants.
Kaiser discovered that people who are triple-vaccinated not only are more likely to be infected with COVID-19, they are more likely to suffer severe illness and die from the disease, reported investigative journalist Daniel Horowitz.
A chart on page 30 of the preprint study shows vaccine efficacy against the omicron subvariants dropping significantly 14 to 30 days after a shot. The efficacy continues to fall in the following months then reaches negative territory after five months, meaning the recipient is more likely to get COVID than if he or she had not been vaccinated.
Further, the study indicates that those with three shots are at more at risk of COVID after five months than those who got two shots.- READ MORE