(FREE) PAINE IN THE MORNING: What you need to know this Tuesday – October 11, 2022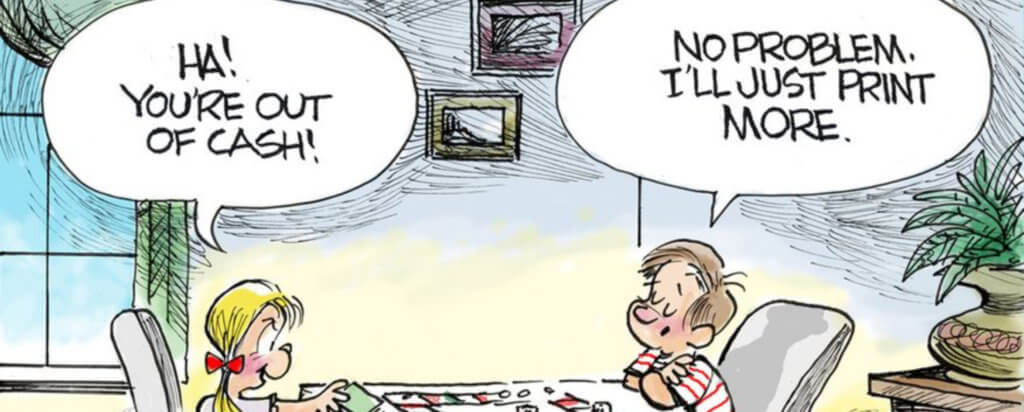 Here's what you need to know today, Tuesday – October 11, 2022.
There is also a full, ad-free video podcast of this broadcast available to Paine.TV members HERE.
Learn more about joining our community HERE.
---
Ben Bernanke And Two Others Win Nobel Prize In Economics For Crisis Research – The Nobel Memorial Prize in Economic Sciences was awarded to former Federal Reserve Chair Ben Bernanke and two others for their research in the 1980s on banks and financial crises.
Bernanke served as chairman of the Fed between 2006-14 and famously unleashed a tidal wave of debt monetization by the central bank during the GFC over a decade ago to save the so-called 'too big to fail' banks. At the time, the Fed's balance sheet was approaching $2.5 trillion. Multiple rounds of money printing later and a massive expansion during the Covid crisis, the balance sheet stands at around $9 trillion today. – READ MORE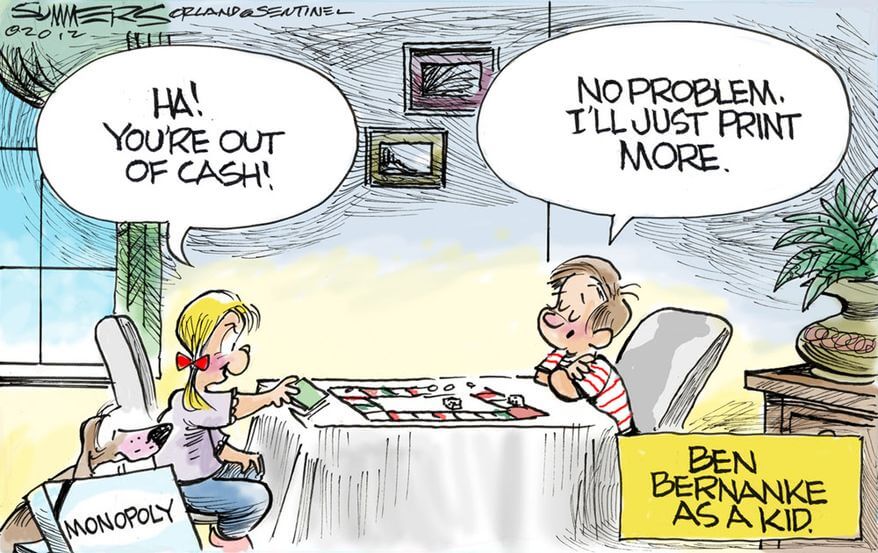 ---
Globalist Economist: 'Fetish' to Reshore American Manufacturing is About 'Keeping White Males' in Power – The "fetish" among America's working and middle class to reshore millions of manufacturing jobs back to the United States from overseas is racist, a globalist economist with the Peterson Institute for International Economics (PIIE) suggests.
For decades, millions of Americans in manufacturing and supporting industries have lost their jobs to globalization and outsourcing. Every year, recent figures have shown that more than 100,000 Americans lose their jobs as a result of U.S. free trade policy, impacting working and middle-class American communities in all 50 states and from all racial backgrounds. – READ MORE
---
Foreign railway company abandoned California since it's more 'politically dysfunctional' than Morocco – A French state-owned railway company tried to build a high-speed railway in California but abandoned the project in 2011 and chose to build a railway in Morocco instead as it deemed the nation "less politically dysfunctional," according to the New York Times.
The Société Nationale des Chemins de Fer Français (SNCF) worked in California to build a high-speed rail system from Los Angeles to San Francisco but faced difficulties due to disputes over the railway's route, the NYT reported Sunday. California's disputes and delays caused the railway company to build a railway in Morocco, a country that has a "severe and systematic" level of corruption, according to Transparency International. – READ MORE
---
PayPal Still Threatens $2500 Fines for Promoting "Discriminatory" "Intolerance" (Even if Not "Misinformation") – A new PayPal user agreement that threatens to fine users up to $2,500 if they use the service to "promote misinformation," was sent out "in error," a PayPal spokesperson tells FOX Business.
The updated PayPal Acceptable Use Policy effective Nov. 3 included an expansion of "prohibited activities," which includes the "ending, posting, or publication of messages, content, or materials that meet certain criteria." – READ MORE
---
Marvel Teams with Pfizer, Promotes COVID Vaccines in Avengers 'Everyday Heroes' Sponsored Comic – Marvel Comics has teamed up with Big Pharma giant Pfizer for a digital comic book featuring Captain America and the Avengers promoting the company's coronavirus vaccines.
The theme of the comic defines people who take the vaccine as "everyday heroes," according to a Pfizer Instagram post from Thursday. – READ MORE
---
Insurance company finds triple-vaxxed more likely to get COVID than unvaxxed –Last year, President Biden scolded the approximately 25% of Americans who decided not to get the experimental mRNA vaccine for a disease with a nearly 100% survivability rate for most people, charging they were responsible for a "pandemic of the unvaccinated."
Government data from around the world has countered the president's claim, and now the insurance giant Kaiser Permanente – which is also a health-care provider – has commissioned a study to evaluate the effectiveness of the mRNA vaccine against the dominant omicron subvariants. – READ MORE
---
Murder rate rose more than 30% in 2 years, FBI reports – The number of murders nationwide rose by approximately 30% during 2020 and 2021, according to the FBI National Incident-Based Reporting System (NIBRS).
The estimated aggregate national murder volume increased by 4.3% in 2021, adding to the 29.4% rise from 2019 to 2020, the FBI's NIBRS trend analysis report said. The bureau cited a 1% decrease in violent crime in 2021 compared to the year prior, stating that the crime rates were "consistent," according to a 2021 release. – READ MORE
---
"Massive Errors" By FBI Undercounted Number Of Armed Citizens Thwarting Active Shootings – Surprise, surprise… It turns out that a 'good guy with a gun' stopped a 'bad guy with a gun' far more than the FBI admits.
According to a new report from the Crime Prevention Research Center (CPRC), the FBI's official data contains "massive errors" when it comes to tracking active shooting incidents – and the agency has undercounted how often armed citizens have thwarted active shootings over the past eight years, Fox News reports. – READ MORE
---
"It's Become A Political Arm Of White House": ATF Gun Store Revocations Hit 16-Year High – Under the Biden-Harris administration, there has been a considerable rise in gun stores having their licenses revoked by the Bureau of Alcohol, Tobacco, Firearms and Explosives (ATF).
The Trace reported that 92 Federal Firearm Licenses (FFLs) had been pulled so far this year — this is the highest number since 2008. – READ MORE
---
Local Law Enforcement May Be Hearing About Your Gun Purchases, Thanks to Biden's New Law – Report – An FBI email suggests the powerful federal agency is stepping up the collection of information on American gun purchasers.
An agency memorandum reportedly sent to a gun dealer explains changing requirements for Federal Firearms Licensees — businesses licensed to sell guns commercially — pursuant to the NICS Denial Notification Act of 2022. – READ MORE
---
CCP Gov't Loves Elon Musk's Suggestion that China Should Take Over Taiwan –Chinese Communist Party (CCP) state media and two CCP government officials eagerly expressed approval of Tesla CEO Elon Musk's suggestion that Taiwan should come under CCP control. Musk's controversial statement and CCP endorsement of it comes as the entrepreneur is in a legal battle with Twitter, attempting to buy the platform, supposedly to make it more pro-free speech.
On Saturday, PJ Media reported on Musk's suggestion and his CCP ties. "My recommendation… would be to figure out a special administrative zone for Taiwan that is reasonably palatable, probably won't make everyone happy," Musk said, according to Just the News. Musk added, "And it's possible, and I think probably, in fact, that they could have an arrangement that's more lenient than Hong Kong." The CCP has been conducting ongoing political crackdowns in Hong Kong. – READ MORE
---
Why Do the Chinese Commies Have Their Own Police Station in New York? – The human rights watchdog group Safeguard Defenders is claiming that the Chinese Communist Party (CCP) has established a network of Chinese police stations across the globe, including three in Toronto and one in New York City. The Chinese initially asserted that the police stations were there to help their nationals do things like keep their driver's licenses current, which they can do at their embassy.
Soon after, they added the goal of stopping "online" and "telecom fraud," but it's starting to look like the Chinese are using these police stations to spread Chinese propaganda and keep an eye on anyone who dares disagree with the Commies back in China. Many Chinese nationals have been "persuaded" into returning home to face "charges." – READ MORE
---