Inconvenient Truth: Al Gore's 'Woke' Firm Invests in Chinese Slave Labor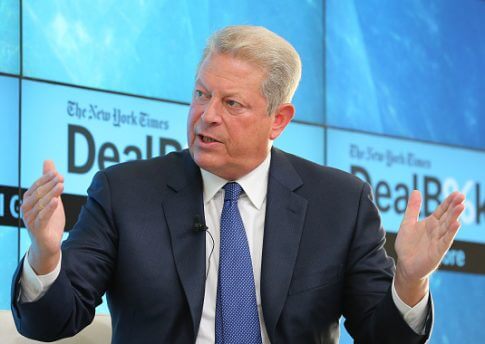 Former vice president Al Gore runs a $36 billion investment fund dedicated to environmental and social sustainability. The "mission-led firm" that claims to "seek transformational change needed in climate and social action" has investments in companies that profit from Chinese slave labor and help the Chinese Communist Party censor the internet.
Generation Investment Management, which Gore formed in 2004, has stakes in Tencent, Anta, and Alibaba, according to its investment reports. Tencent, a tech conglomerate, routinely censors the internet at the behest of the Chinese Communist Party and has surveilled foreign users of its WeChat messaging app. Anta, a sports apparel company, has faced accusations of using cotton sourced from labor camps in Xinjiang. Alibaba, which operates China's equivalent to Google, has links to the People's Liberation Army.
Generation's investments are part of a growing trend of firms touting social justice causes while profiting off companies that aid the authoritarian regime in Beijing. Coca-Cola, Delta, and Major League Baseball came under fire last year for criticizing voting laws in Georgia while raking in billions of dollars from China. The baseball league pulled its All-Star Game from Atlanta over the voting laws, but days later signed a licensing agreement with Tencent. The league entered the deal even though Tencent had blocked NBA games from airing in China because a league executive defended pro-democracy protesters in Hong Kong.
Gore has followed a similar playbook. He accused Republicans last year of passing "truly un-American" voting laws while he profited from investments in China, which is led by unelected Communist Party bureaucrats.- READ MORE