How To Protect Yourselves From The Ministry Of Propaganda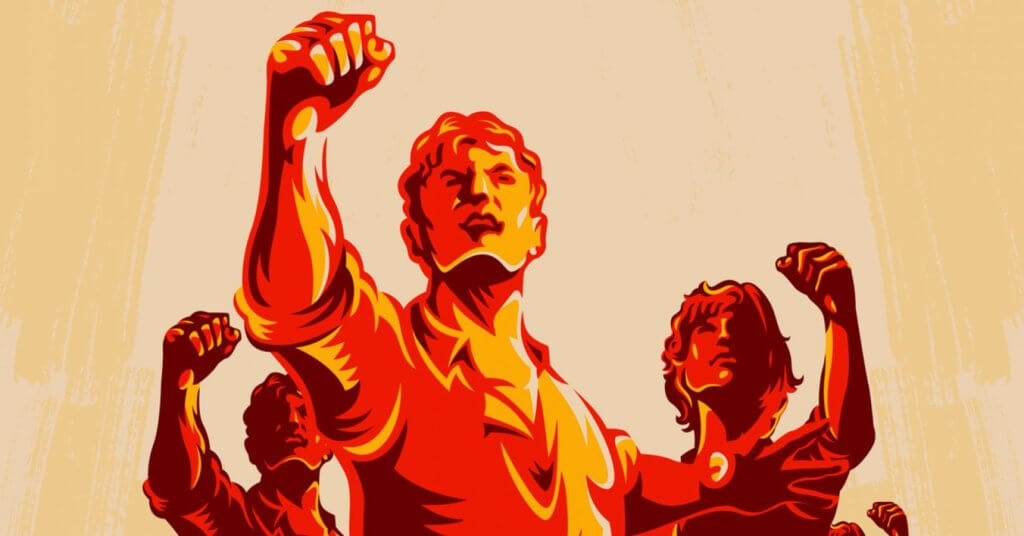 While it's fun to sort all the propaganda into various boxes, we would do well to look for what all the marketers / MoP players seek to mystify.
It's time once again to check for Ministry of Propaganda updates, which like Windows and iOS is constantly being updated to counter new threats and enhance the user experience (heh).
Much like the other operating systems that underpin our daily lives, the core functions of the MoP don't change much. My chart from 2007 remains an instructive summary of MoP operations, with the only changes being Mr. Buffett is now buying oil companies and social media corporations are now major media players.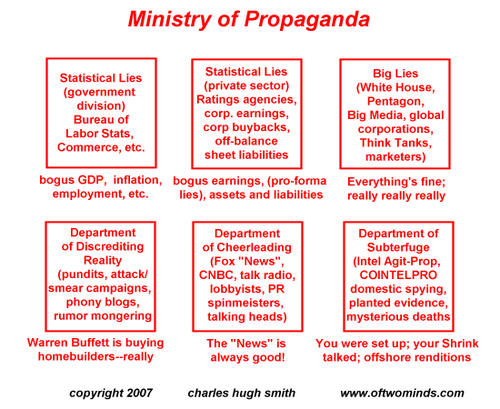 The core mission of the Ministry of Propaganda isn't just to push a desirable narrative–it's to mystify the underlying dynamics of a system that benefits the few at the expense of the many by promoting a self-serving worldview (weltanschauung) that explains how the world works in a way that protects the interests of those in power. – READ MORE