Homeowners find out their town has promised their houses to big corporation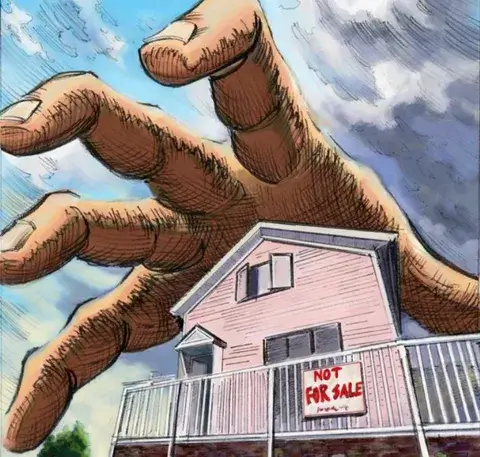 Eminent domain is the legal concept that government can take people's private property – with just compensation – when it is needed for a public benefit like a road or a bridge.
But in recent years governments repeatedly have used the scheme to take private property – and then have turned it over to another private owner, and such disputes have come up repeatedly in court.
There's another fight erupting now.
This time it's the Institute for Justice that is fighting on behalf of homeowners who live along Burnet Road in Onandaga County, New York.
That's because county officials – and Micron Technology – have announced plans for the company to build a microchip facility in the White Pine Commerce Park in Clay.- READ MORE