(FREE) PAINE IN THE MORNING: What you need to know this Wednesday – November 16, 2022
Here's what you need to know today, Wednesday – November 16, 2022.
There is also a full, ad-free video podcast of this broadcast available to Paine.TV members HERE.
Learn more about joining our community HERE.
---
Donald Trump Set to Announce 2024 Presidential Bid – Donald Trump is poised to launch a third consecutive White House bid, aiming to reaffirm his position as the Republican standard-bearer despite disappointing midterm election results that have led some party leaders to suggest the polarizing former president step aside. – READ MORE
---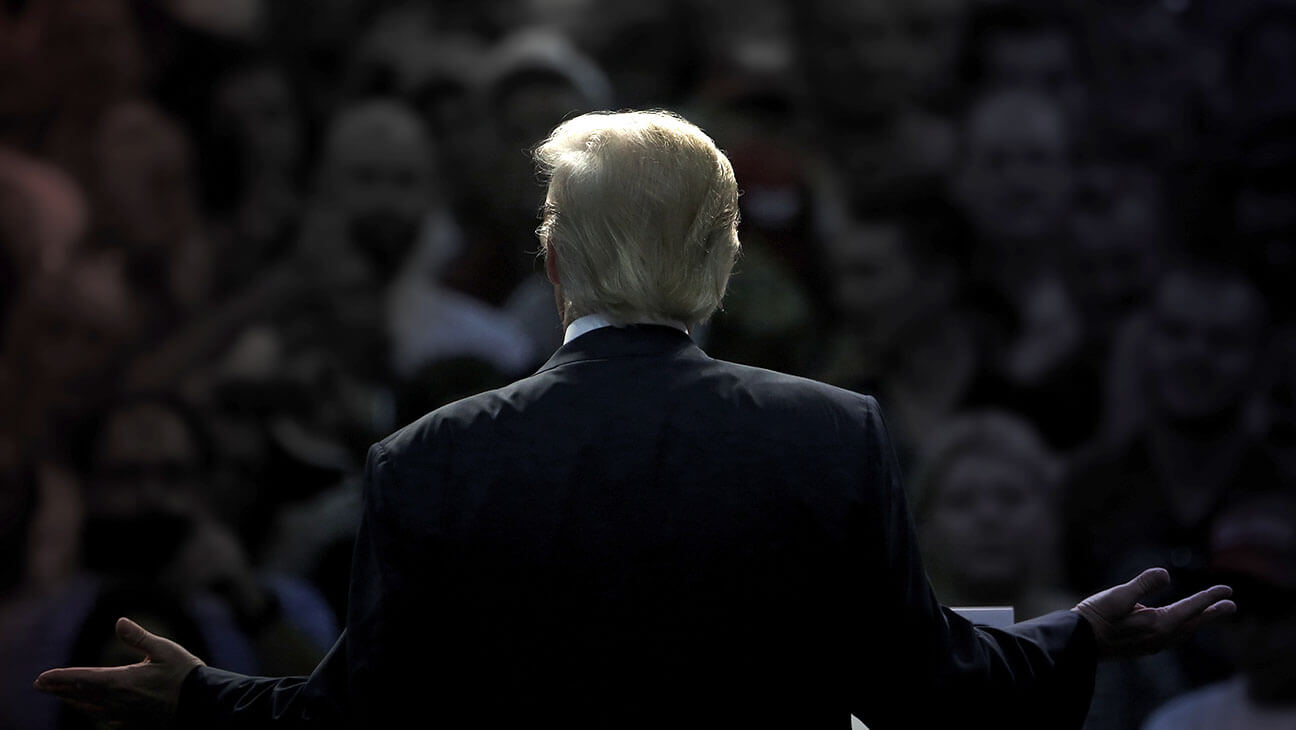 Joe Biden Skips Important G20 Dinner After 'Full Day in Meetings' – President Joe Biden skipped an important diplomatic dinner at the G20 summit in Indonesia on Tuesday.
The White House remained vague about the reason for Biden's decision not to attend the dinner, noting that the president had "a full day in meetings" and that it was not coronavirus related. – READ MORE
---
NBC News mum as Miguel Almaguer hasn't appeared on-air since Paul Pelosi report was mysteriously retracted – NBC News national correspondent Miguel Almaguer hasn't appeared on the network in 11 days since his explosive report on the Paul Pelosi attack was retracted, but he and NBC News have remained silent since the scrubbing of his report suggesting the House Speaker's husband may not have been in danger when police arrived.
The ordeal has puzzled NBC News insiders, with some believing the report was squashed because it went against the mainstream narrative. A former senior NBC News executive who worked with Almaguer believes the network needs to explain what's going on. – READ MORE
---
FBI vows not to use Pegasus spyware after grilling from Capitol Hill – The FBI has committed to not using Pegasus spyware in its operations, a source told Fox News, after FBI Director Christopher Wray told lawmakers back in March the bureau did not intend to use it against U.S. persons or "for any purpose" in the future.
The FBI has come under scrutiny in recent months after it purchased a license to use the highly effective spyware program. FBI officials have insisted they did not end up using the program and had intended to only use it for research. Nevertheless, internal documents suggest they had plans to expand its use–including for tracking Americans. The FBI now tells Fox it will drop the program. – READ MORE
---
FBI Had Informants in Proud Boys During Jan 6 Riot – The FBI had up to eight informants inside the Proud Boys around the time of the Capitol riot on Jan. 6, 2021, raising questions as to why agents did not alert authorities beforehand.
The revelation comes from court filings for next month's trial of five Proud Boy members. They are charged with seditious conspiracy in relation to involvement in the Capitol breach. – READ MORE
---
Ukrainian Official Refutes FTX-Ukraine Money Laundering Rumors –  Alex Bornyakov, deputy minister of digital transformation of Ukraine, took to Twitter Monday night to officially deny a conspiracy theory around the country's crypto fundraising effort.
"A fundraising crypto foundation @_AidForUkraine used @FTX_Official to convert crypto donations into fiat in March. Ukraine's gov never invested any funds into FTX. The whole narrative that Ukraine allegedly invested in FTX, who donated money to Democrats is nonsense, frankly," Bornyakov tweeted, ending with a "facepalm" emoji. – READ MORE
---
Bankman-Fried Trying To Raise Fresh Capital As Bankruptcy Lawyers Reveal More Than One Million Creditors – We have been waiting for the FTX bankruptcy docket to add anything more than merely procedural filings (or any filings for that matter), and certainly the so-called First Day filings which should lay out what really happened at the now bankrupt exchange-cum-hedge fund, but the only thing we have gotten so far is this: just two entries in the docket for a case which the entire world is closely following. – READ MORE
---
Alameda Frontran Crypto Tokens Ahead Of New Listings On FTX – In the latest episode in this relentless scandal-drama, the WSJ reports that the trading arm of Sam Bankman-Fried's empire, Alameda Research, was quietly amassing stakes in various cryptos ahead of announcements that FTX would be listing them for trade, a practice that is patently illegal.
Citing analysis of public blockchain data from analytics firm Argus, the Wall Street Journal reported that on the days FTX said it would be listing "new" tokens between 2021 and March of this year, Alameda had already amassed roughly $60 million worth of tokens ahead of time, arguably to sell into the burst of customer demand and make a huge risk-free profit. – READ MORE
---
US Health System Cash Reserves Plummet – Cash reserves, an important indicator of financial stability, are dropping for hospitals and health systems across the U.S.
Both large and small health systems are affected by rising labor and supply costs while reimbursement remains low. St. Louis-based Ascension reported days cash on hand dropped from 336 at the end of the 2021 fiscal year to 259 as of June 30, 2022, the end of the fiscal year. The system also reported accounts receivable increased three days from 47.3 in 2021 to 50.3 in 2022 because commercial payers were slow, especially in large dollar claims. – READ MORE
---
COVID vaccines: "We flew the aeroplane while we were still building it" – Recently retired head of vaccine R&D at Pfizer, Kathrin Jansen, discusses the lightning speed development of SARS-CoV-2 vaccines — and the implications for vaccine platforms. – READ MORE