(FREE) PAINE IN THE MORNING: What you need to know this Wednesday – February 22, 2023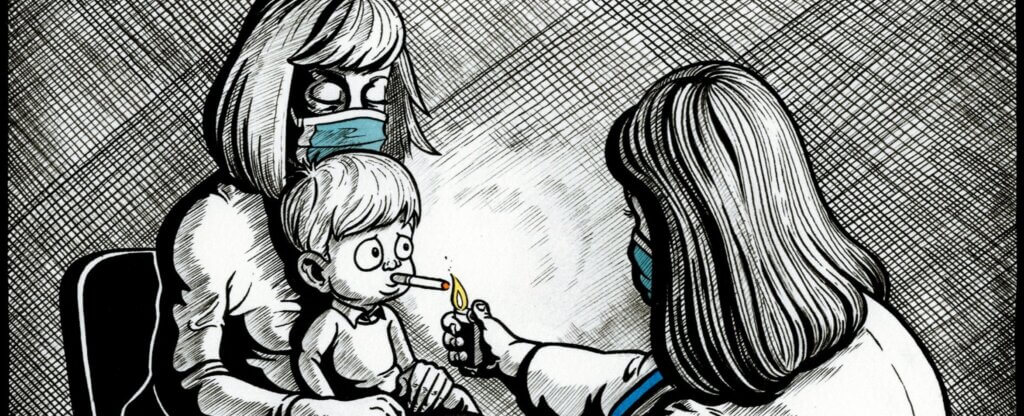 Here's what you need to know today, Wednesday – February 22, 2023.
There is also a full, ad-free video podcast of this broadcast available to Paine.TV members HERE.
Learn more about joining our community HERE.
---
Biden Admin Negotiates Deal To Give WHO Authority Over US Pandemic Policies – The Biden administration is preparing to sign up the United States to a "legally binding" accord with the World Health Organization (WHO) that would give this Geneva-based UN subsidiary the authority to dictate America's policies during a pandemic.
Despite widespread criticism of the WHO's response to the COVID pandemic, U.S. Health and Human Services (HHS) Secretary Xavier Becerra joined with WHO Director-General Tedros Adhanom Ghebreyesus in September 2022 to announce "the U.S.-WHO Strategic Dialogue." Together, they developed a "platform to maximize the longstanding U.S. government-WHO partnership, and to protect and promote the health of all people around the globe, including the American people." – READ MORE
---
Moderna Backpedals, Guarantees 'Free' Covid-19 Vaccines After Demand Collapses – mRNA vaccine maker Moderna has backpedaled on a January plan to charge $110 to $130 per dose of Covid-19 vaccine (up from $26 per dose for booster shots), and is now promising that people won't have to pay for the jab once the US Government stops buying shots.
"Moderna remains committed to ensuring that people in the United States will have access to our COVID-19 vaccines regardless of ability to pay," the company said in a statement, adding that the vaccine "will continue to be available at no cost for insured people whether they receive them at their doctors' offices or local pharmacies." – READ MORE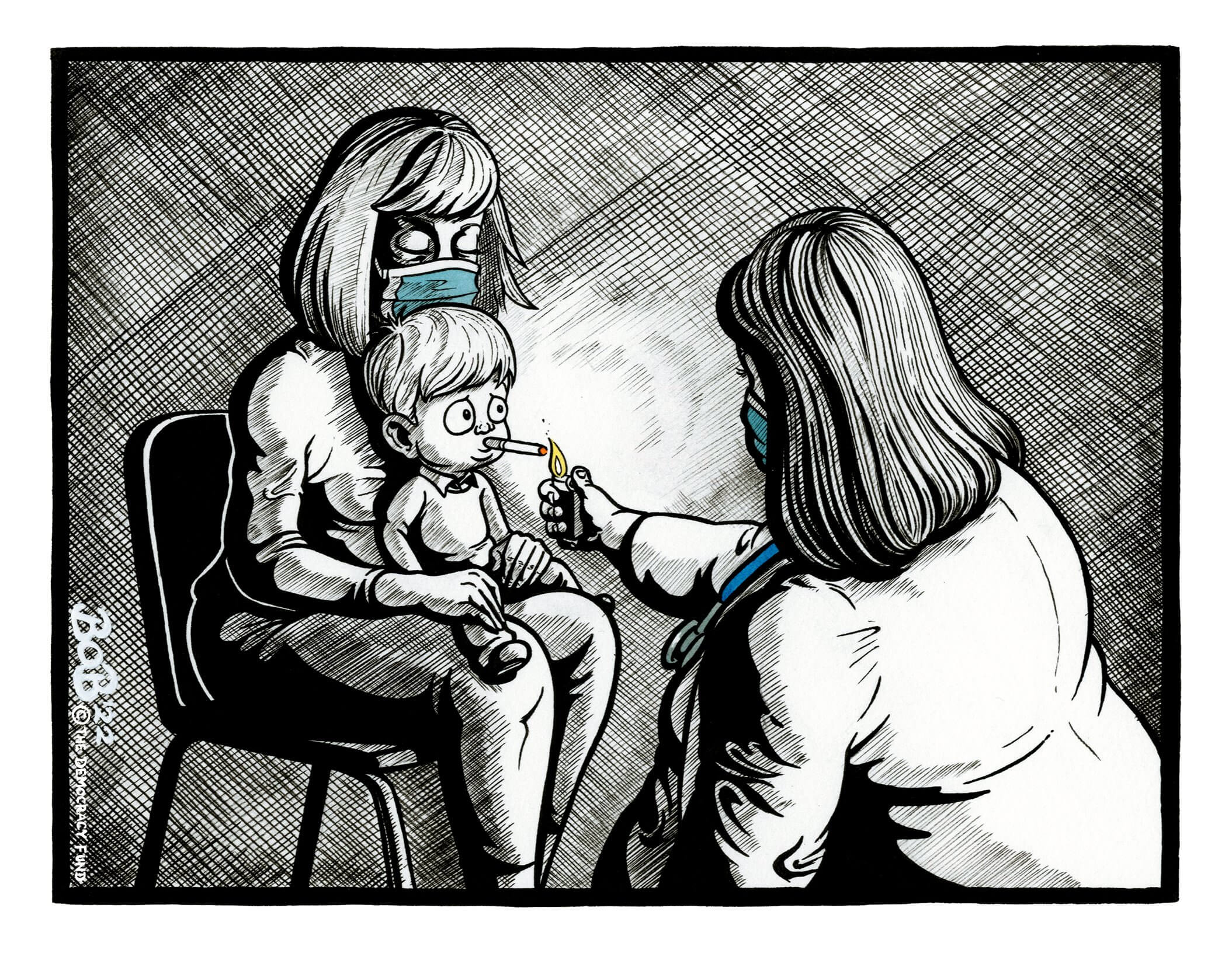 ---
GSK Scientists Knew About Zantac's Cancer Risks For Forty Years – Three years after the Food & Drug Administration (FDA) pulled GSK Plc's heartburn drug Zantac off the market due to suspected links to cancer, and just two weeks before the trial begins of a man who alleges he developed bladder cancer after taking the drug, Bloomberg Businessweek revealed in a new report the pharmaceutical company's scientists have long knew about the drug's risks.
Bloomberg's lengthy report highlighted GSK scientists and independent researchers understood that ranitidine had a cancer-causing carcinogen known as N-Nitrosodimethylamine (NDMA). The drug was approved in 1983 as "Zantac" to treat acute duodenal ulcers and later as a remedy for heartburn. – READ MORE
---
Alabama Democrats Say 'No!' to Microchipping of Employees – Three Alabama state Democrats are proposing a bill that would make it a felony for employers to require staff to have a microchip inserted as a condition of employment. Reps. Prince Chestnut, Kelvin Lawrence, and Anthony Daniels apparently find this particular invasive practice to be a non-starter, saying it infringes on the rights of prospective hires. HB4 is pre-filed and will be reviewed and argued for or against in the upcoming legislative session.
The bill describes a microchip as "a device subcutaneously implanted in an individual that is passively or actively capable of transmitting personal information to another device using radio frequency technology." – READ MORE
---
'Phony PR Tour': TikTok Partners With Child Advocacy Groups To Keep Kids Using App –  TikTok has some unlikely allies in its fight to keep its popular video platform in the hands of children, including an organization that calls itself the "largest child advocacy association in America."
Since 2020, the China-owned video app has donated more than $2 million to the National PTA to promote "safe" use of the popular video platform to parents and teachers. And since 2019, TikTok has given at least $725,000 to the Ad Council for several ad campaigns. In exchange, TikTok receives promotional support from the organizations. The National PTA hails TikTok as "a source of joy and inspiration" for its users. The Ad Council, which appointed a TikTok executive to its board in 2020, has called the social media platform "the future of youth marketing." – READ MORE
---
'Everybody's worried': Despite toxic train disaster, Biden yet to appoint key transportation leader – President Joe Biden has yet to appoint a leader to a key Department of Transportation (DOT) agency tasked with regulating the transportation of hazardous chemicals, despite a train derailment in eastern Ohio that released a toxic plume over the town, Bloomberg reported.
The DOT's Pipeline and Hazardous Materials Safety Administration (PHMSA) has been led by Deputy Administrator Tristan Brown, according to Bloomberg. The report comes more than two weeks after a Norfolk Southern train carrying several toxic chemicals derailed in East Palestine, Ohio, prompting officials to conduct controlled burns to avoid an explosion. – READ MORE
---
Company Tasked With Testing East Palestine Water Hired by Norfolk Southern –Huffington Post is almost always a dumpster fire of tired intersectional feminist propaganda. But occasionally, when it actually breaks a worthwhile story, it deserves credit.
Even if everything the company hired by Norfolk Southern did were on the level (it wasn't), this would be a clear case of conflict of interest. And the mere appearance of conflict of interest undermines its credibility. – READ MORE
---
Another Train Derails, This Time in Nebraska – Yet another train rolled off the tracks; this one is on the east end of Gothenburg, Neb.
The train contained cars carrying hazardous materials. It's the latest in more than a dozen train derailments this year. Hazmat crews rushed to the scene. – READ MORE
---
Major airline launches $100 million fund for 'sustainable' jet fuel from used cooking oil, household trash – United Airlines announced a $100 million investment in a "Sustainable Flight Fund" that will support startups and research into "sustainable aviation fuel."
United will be joined by Air Canada, Boeing, GE Aerospace, JPMorgan Chase and Hoeywell, and customers on the United Airlines app will have the option to contribute to the fund as well, according to a United press release. Sustainable aviation fuel (SAF) is typically made with used cooking oils and agricultural waste, but United hopes that additional research will find ways to use "household trash or forest waste." – READ MORE
---
The Dark Side of Green: Indonesia's 'Tainted City' Is Killing Workers – The green revolutionaries want to tell us that their solutions are good for the environment, and, of course, they include those trendy electric vehicles. To hear the Biden administration tell it, buying an electric vehicle works like magic to solve all the world's problems.
But there's a dark side to the green revolution that's supposed to save the planet. Nowhere is the danger of the relentless push for EVs more evident than in an industrial village in Indonesia. The people who work at the Indonesia Morowali Industrial Park (IMIP) call it a "tainted city" because of the danger and pollution involved in mining nickel at such a rapid pace to meet the demand for EVs. – READ MORE