(FREE) PAINE IN THE MORNING: What you need to know this Wednesday – August 10, 2022

Here's what you need to know today, Wednesday – August 10, 2022.
There is also a full, ad-free video podcast of this broadcast available to Paine.TV members HERE.
Learn more about joining our community HERE.
---
Florida judge who approved FBI raid on Trump's Mar-a-Lago once represented Jeffrey Epstein's employees: report – A federal magistrate judge in Florida who signed the search warrant to allow the FBI to raid former President Donald Trump's Mar-a-Lago estate had represented several of convicted pedophile Jeffrey Epstein's employees in connection to a sex trafficking investigation, according to a report.
Judge Bruce Reinhardt approved the warrant on the South Florida estate, the New York Post reported, citing sources. – READ MORE
---
US Housing Inventory Grows At Record Pace As Buyers Slow Down; Shiller Warns Of 'Heightened Risks' – The number of houses sitting on the market grew at a blistering pace last month, with the number of active listings jumping 31% vs. the same period last year – a record-high increase for a third straight month, Bloomberg reports, citing a Tuesday report from Realtor.com.
The sharp slowdown in activity suggests that the Federal Reserve's efforts to curb inflation through rate hikes have had a dramatic effect on the pandemic housing frenzy, as higher borrowing costs have sidelined many would-be buyers. Sellers, consequently, have responded by trimming prices to compete. – READ MORE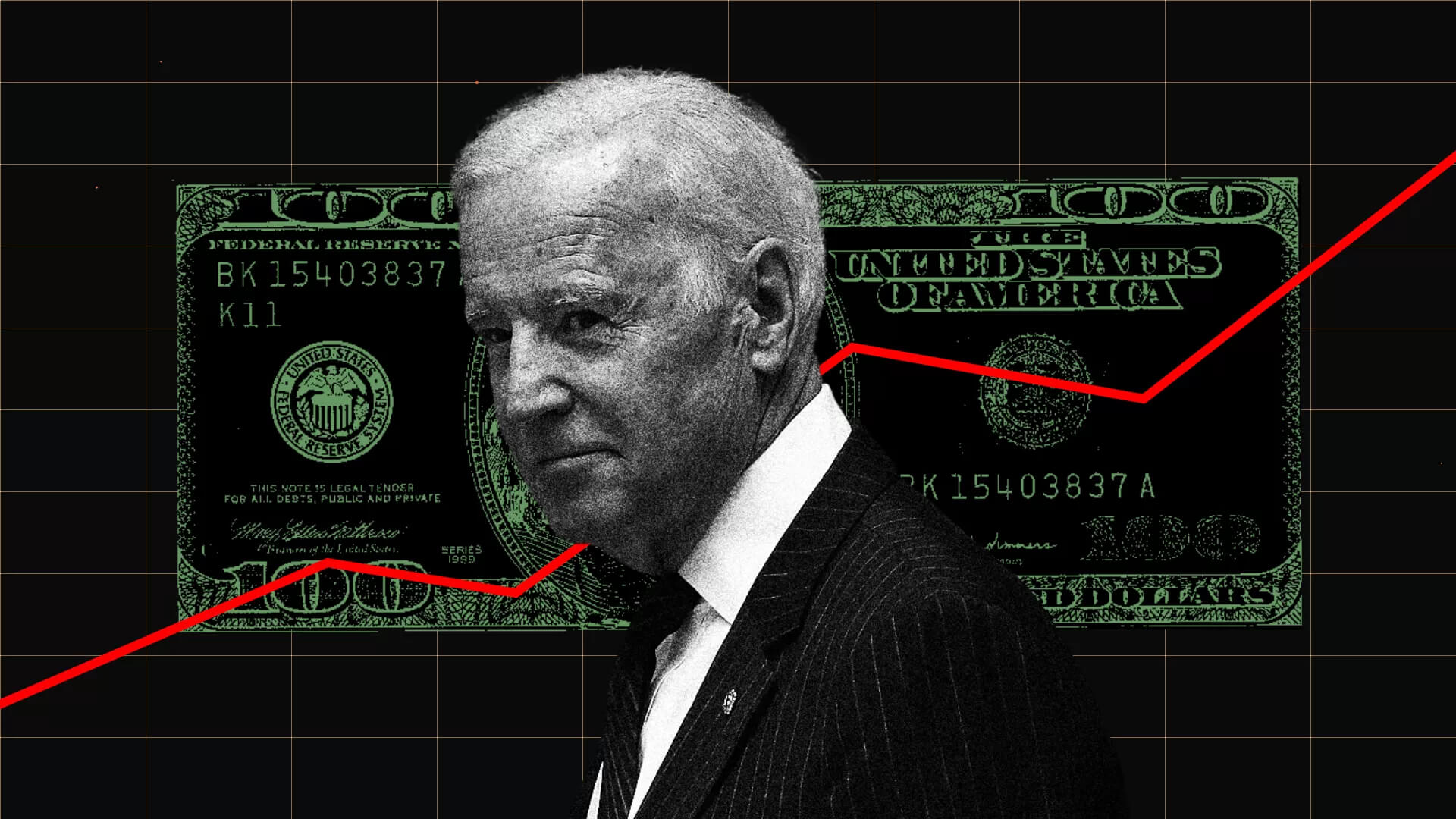 ---
Are Older Workers Propping Up The US Economy? – Are 55 and older workers propping up the U.S. economy? The data is rather persuasive that the answer is yes.
The chart of U.S. employment ages 25 to 54 years of age and 55 and older reveals a startling change. – READ MORE
---
No worries? Hiring 87,000 IRS agents recalls Obama scandals, abuses – Democrats supporting the hiring of 87,000 new IRS workers insist that people who do nothing wrong shouldn't be concerned.
But that certainly was not the case when the IRS under Barack Obama targeted conservative groups that opposed the then-president's reelection. – READ MORE
---
Norway To Limit Electricity Exports, 'Cannot Rule Out' Rationing – Norway on Monday announced that due to an 'uncertain and demanding situation' over sky-high electricity prices – caused by low water levels at hydroelectric stations (in what they refer to as a "weather-dependent power supply"), as well as the "dramatic situation in Europe" regarding Ukraine, the government will be limiting electricity exports "when the water level in the reservoirs drops to very low levels."
Norway has notably been referred to as the "battery of Europe" thanks to its ability to generate and export massive quantities of hydroelectric power. – READ MORE
---
Glass half empty: Carbon dioxide shortage causing some craft breweries to consider tapping out – After almost two and a half grueling years of shutdowns, restrictions, staff shortages, and rising prices for ingredients, some local breweries are now having to contend with yet another threat to their business models: limited supplies of carbon dioxide.
Carbon dioxide is an essential component of the crisp beer experience. CO2 gives beer a bubbly, foamy appearance and taste. It is also important for transmitting beers through taps and canning lines. – READ MORE
---
BBC Dismayed by Brexit Blow to 'Eat the Bugs' Agenda – The British Broadcasting Corporation (BBC) has expressed dismay that Brexit has temporarily delayed efforts to normalise the consumption of bugs to achieve "net zero".
The state-owned news organisation, funded by a compulsory licence fee which all television viewers and all consumers of BBC iPlayer content online must pay on pain of fines backed by imprisonment, noted that the sale of edible insects in Great Britain became illegal after the end of the so-called Brexit transition period — although not in Northern Ireland, which was surrendered to the European Union as a kind of customs and regulatory semi-colony — in a short video report focused on two so-called "insect farmers" with a clear commercial interest in the "eat the bugs" agenda. – READ MORE
---
Biden spending hundreds of millions of dollars on … staff! – The payroll for White House staff under President Joseph Biden in his first two years had the highest headcount in history and spent $100.7 million. The payroll spending was reported in Biden's annual report to Congress published on July 1.
OpenTheBooks.com analyzed the payroll information the day it was released and put out a comprehensive look at the spending through its oversight report. – READ MORE
---
Raining Taxpayer Money: Ukraine Gets $1BN More In Arms, Plus $4.5BN For "Budget Needs" – In what's looking to be endless weapons transfers to Ukraine, the US Defense Department on Monday unveiled yet another $1 billion in additional security assistance to the Ukrainian military.
Acting Pentagon spokesman Todd Breasseale in a press briefing described it as "the single largest package using the president's drawdown authority, including munitions for long-range weapons and armored medical transport vehicles…" – READ MORE
---
CBS News deletes tweet claiming only 'like 30%' of US military aid for Ukraine ever reaches the front lines – CBS News announced changes to its upcoming Ukrainian documentary after deleting a tweet suggesting that only 30% of U.S. aid has been reaching the front lines of the war against Russia.
On Friday, the news organization originally tweeted a promotion for its documentary, "Arming Ukraine," which reportedly tracked the billions of dollars in U.S. aid and weaponry being sent to the country to fight Russia's invasion. The tweet revealed a claim by a nonprofit founder who reported a majority of the funding does not reach Ukrainian front lines. – READ MORE
---
Supply Chain Problems Will Persist Because The System Is Being Sabotaged – In a recent interview with Bloomberg, the executive vice president of UPS asserted that "regionalization" of the supply chain is critical to economic stability as geopolitcal conflicts expand. The word "regionalization" is basically a code word to describe decentralization, a concept which the UPS representative obviously did not want to dive into directly. Almost every trade expert and industry insider is admitting that supply chain problems are going to persist into the foreseeable future, and some are starting to also admit (in a roundabout way) that localized production and trade models are the key to survival.
This is something that I and many other alternative economists have been talking about for a decade or more. The globalist dynamic of interdependency is a disaster waiting to happen, and now it's happening. Without decentralized mining of raw materials, local manufacturing, locally sourced goods, local food production and locally integrated trade networks there can be no true stability. All it takes for the system to implode is one or two crisis events and the economy's ability to meet public demand stagnates. The system doesn't completely stop, but it does slowly shrivel and degrade. – READ MORE
---