(FREE) PAINE IN THE MORNING: What you need to know this Tuesday – November 15, 2022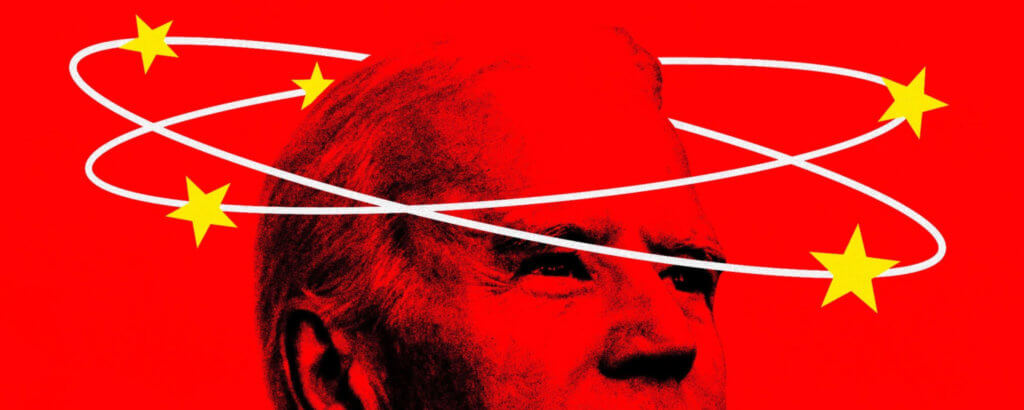 Here's what you need to know today, Tuesday – November 15, 2022.
There is also a full, ad-free video podcast of this broadcast available to Paine.TV members HERE.
Learn more about joining our community HERE.
---
No Mention of Coronavirus Pandemic as Joe Biden Meets Xi Jinping in Person for First Time in Five Years – President Joe Biden met Chinese dictator Xi Jinping on Monday in Bali, Indonesia, for their first in-person meeting in five years.
Biden noted at the beginning of the meeting he spent a long time with Xi when they were vice presidents but had not seen him in person in a while. – READ MORE
---
Joe Biden Chooses 'Climate Changes' over Genocide in Opening Remarks with Chinese Dictator Xi Jinping – Leftist American President Joe Biden struck a conciliatory tone in his public remarks alongside genocidal communist dictator Xi Jinping of China on Monday, suggesting China and America should work together on "climate changes" and "food insecurity" but not addressing human rights.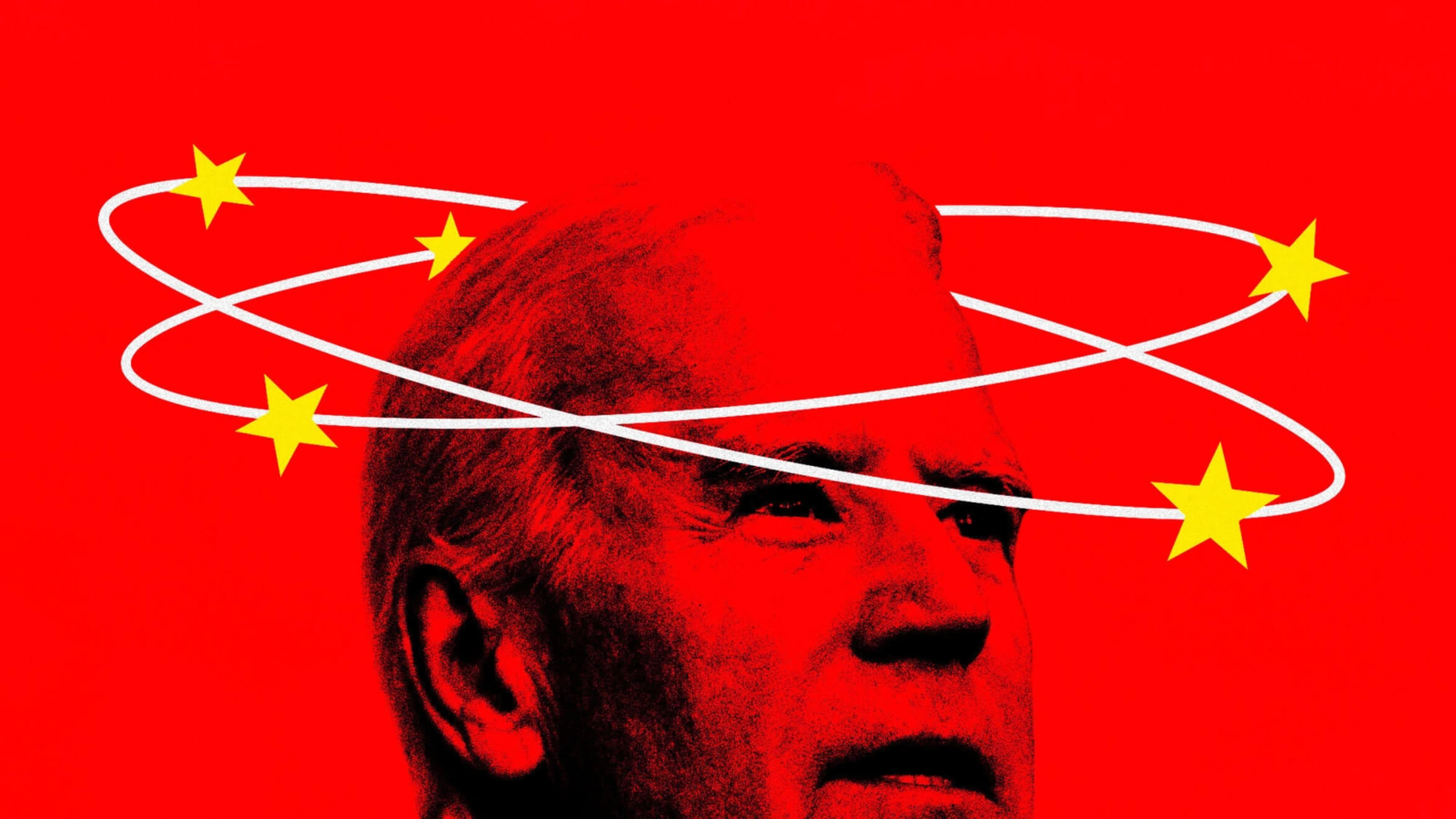 Talks between the two leaders are currently underway in Bali, Indonesia, where this year's G20 summit is expected to begin on Tuesday. The governments involved have not released any specific agenda for their conversation and Hong Kong's South China Morning Post reported that the White House had denied that Xi and Biden would release a joint statement after their conversation. – READ MORE
---
China, Iran hire private detectives to monitor dissidents in the US, FBI says –Authoritarian governments like China and Iran are increasingly hiring private investigators to surveil and track dissidents living legally in the U.S., according to a Monday report from the New York Times.
Many citizens under authoritarian regimes flee to the U.S. and openly criticize their former governments, leading to their targeting. Federal authorities have identified situations where foreign intelligence agencies enlisted unwitting private investigators to do their work for them in New York, California and Indiana, the Times reported. – READ MORE
---
Amazon To Fire 10,000 Employees, Largest Layoff In Company History – Over the past month, technology companies have laid off tens of thousands of employees. And the momentum in layoffs only appears to be worsening.
According to a new report via NYTimes this morning, Amazon could add to the count this week as approximately 10,000 people in corporate and technology jobs will be slashed, in what could be the most significant job cut in the company's history. – READ MORE
---
Amazon Unveils Warehouse Robot To Replace Human Pickers Amid Unionization Threats – The rise of automation could be set to enter hyperdrive speed at Amazon warehouses nationwide in response to Covid lockdowns, unionization, and the drive to improve margins via reducing labor costs. Human order pickers could be replaced within this decade by a new robotic arm that relies entirely on artificial intelligence and suction cups to identify and fulfill customer orders.
Amazon unveiled the "Sparrow" robot on Thursday," which can detect, select, and handle millions of items in a warehouse to complete a customer order, rendering a human picker obsolete. – READ MORE
---
One out of every 179 Americans will eventually be murdered if crime rate continues, study finds – A study examining murders in 2021 based on death certificate data projects that one out 179 Americans will eventually be murdered over the course of their lifetimes if the country's murder rate remains at 2021 levels.
"That means if you're in the United States, you live here, you're born and you spend your life here, your odds of your life ending by murder are one in 179 over your life. Not over a year or any other timeframe." – READ MORE
---
Ireland Considers Enacting A Bill Criminalizing The Possession Of Hateful Material – We recently discussed a troubling conviction in Great Britain of a man for his "toxic ideology." Now Ireland appears ready to replicate that case a thousand fold. The proposed Criminal Justice (Incitement to Violence or Hatred and Hate Offences) Bill 2022 would criminalize the possession of material deemed hateful.
It is a full frontal assault on speech and associational rights. The law would allow for sweeping authoritarian measures in defining opposing viewpoints hateful. Ireland appears to be picking up the cudgel of speech criminalization from Britain, an abusive power once used against the Irish. – READ MORE
---
UK's NHS Hires US 'Spy-Tech' Firm Palantir To Extract Patient Data Without Patient Consent – Palantir, with intimate ties to defense, intelligence and security industries around the world, is set to play an even larger role in the UK's crisis-ridden National Health System (NHS).
Last summer, as readers may recall, executives at NHS England — the non-departmental government body that runs the National Health Service in England — came up with an ingenious plan to digitally scrape the general practice data of up to 55 million patients and share it with any private third parties willing to pay for it. NHS England allowed patients to opt out of the scheme; they just didn't bother telling them about it until three weeks before the deadline, presumably because if they had, millions of patients would have opted out. – READ MORE
---
'We're Not Permitted To Make The Connection': Social Worker Shares Aftermath Of COVID Vaccine Injury – As a social worker known for her expertise when handling high-stress conflict management cases, Angela Loerzel Swafford figured she'd navigate her own concerns when it came to addressing her employers' vaccination mandate last fall.
And she definitely had concerns.
Like many hospitals and health systems across the nation during that time, the hospital where the 46-year-old was and is still employed required their health workers to get the jab. But Swafford suffers from a venous malformation, a condition where veins in the body develop in an unusual way. Because the abnormality can increase the risk of developing blood clots and deep vein thrombosis, she was hesitant about getting the COVID jab. – READ MORE