(FREE) PAINE IN THE MORNING: 7 things you need to know this Friday – August 20, 2021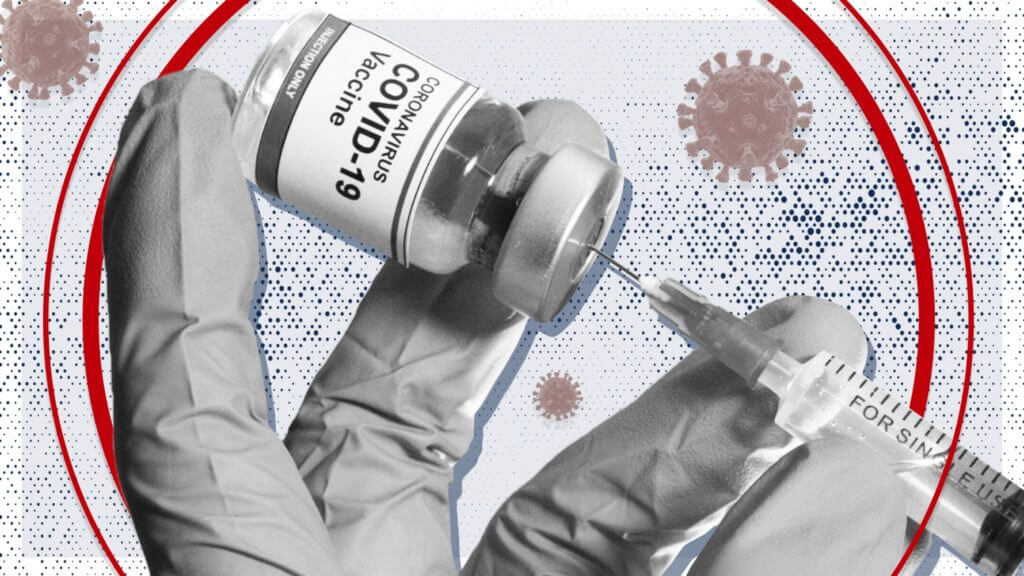 There is also a full, ad-free video podcast of this broadcast available to Paine.TV members HERE.
Learn more about joining our community HERE.
---
Major Study: COVID-19 Vaccines Less Effective Against Delta, as Good as 'Natural Infection' – The effectiveness of widely used COVID-19 vaccines against the Delta strain becomes weaker within three months of inoculation, said a study from Oxford University, which also said that two doses of the vaccine provided as much protection as "having had COVID-19 before through natural infection."
The preprint survey, carried out by the University of Oxford and the Office for National Statistics and published on Aug. 19, looked at more than 3 million PCR tests across the UK from a random sample of people as the Delta variant became widespread this year. COVID-19 is the illness caused by the CCP (Chinese Communist Party) virus, known as the coronavirus. – READ MORE
---
Those Anti-Covid Plastic Barriers Probably Don't Help and May Make Things Worse – Covid precautions have turned many parts of our world into a giant salad bar, with plastic barriers separating sales clerks from shoppers, dividing customers at nail salons and shielding students from their classmates.
Intuition tells us a plastic shield would be protective against germs. But scientists who study aerosols, air flow and ventilation say that much of the time, the barriers don't help and probably give people a false sense of security. And sometimes the barriers can make things worse. – READ MORE
---
Seattle Hospital to Heart Transplant Patient: Get a Covid Shot or Drop Dead – The University of Washington Medical Center has dropped a man who's been on the heart transplant waiting list for 2-1/2 years because he won't get a Covid shot. He's not the only one.
Sure, nobody had ever heard of Covid 2-1/2 years ago, and UW didn't require the shots then because they didn't exist, but all of a sudden the teaching hospital's attitude has flipped. The shot is not a choice, but a command. It's a policy. A policy that doesn't seem to be written down anywhere, apparently. – READ MORE
---
Australia Building Quarantine Camps as Military Goes Door-to-Door to Enforce Lockdown Orders – Travelers visiting or returning to Australia will have to quarantine for 14 days at their own expense. Quarantine camps are going up around Australia and to little surprise. Australia has seen massive riots, protesting draconian lockdown measures. The Australian military has been brought in and is going door-to-door to make sure people are obeying lockdown orders. – READ MORE
---
Biden's Food Stamp Increase Means Higher Food Prices For All – With the stock market banging out new record highs each day and so many jobs available, it is odd the Biden Administration feels the need to boost the Supplemental Nutrition Assistance Program, or SNAP by 25 percent. This constitutes the largest single increase in the program's history. This significant and permanent increase in benefits will be available indefinitely to all 42 million SNAP beneficiaries. – READ MORE
---
George Mason University Grants Professor Exemption From COVID-19 Vaccine Mandate After Lawsuit Filed – George Mason University has granted a medical exemption from its COVID-19 vaccination mandate to Todd Zywicki, a professor at the university's Antonin Scalia Law School who filed a lawsuit against the mandate two weeks ago.
In a statement, the New Civil Liberties Alliance (NCLA), serving as legal counsel for Zywicki in the lawsuit, announced the update on Aug. 17. – READ MORE