(FREE) PAINE IN THE MORNING: 10 things you need to know this Tuesday – August 31, 2021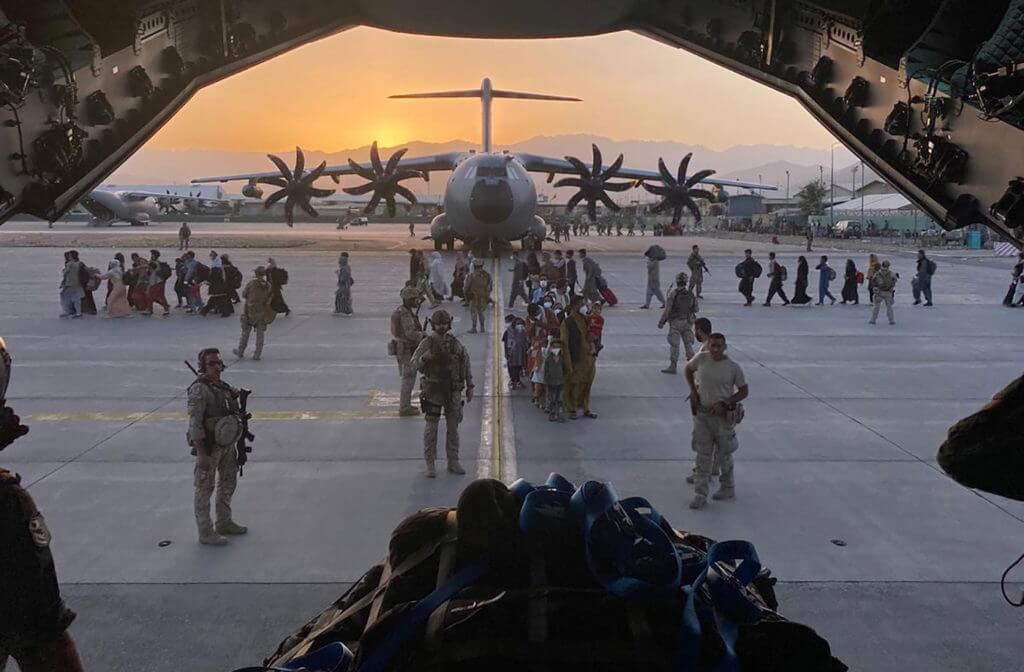 There is also a full, ad-free video podcast of this broadcast available to Paine.TV members HERE.
Learn more about joining our community HERE.
---
Tens of Thousands Protest in Germany, France Against COVID-19 Vaccine Passports –Tens of thousands of people in Germany and France protested against COVID-19-related restrictions and vaccine passports over the weekend, saying the restrictions infringe on their rights.  – READ MORE
---
Australian Truckers Protest Mandatory Vaccines and Lockdowns, Block Major Highway –Australian truck drivers have blocked a major highway in the north-eastern state of Queensland in a protest against vaccine mandates and tough border restrictions, causing traffic to back up for several kilometres. – READ MORE
---
Fauci says COVID vaccination mandates for school children 'good idea' – Dr. Anthony Fauci says he thinks it's a good idea amid the surge in coronavirus cases, due to the highly contagious delta variant, to mandate COVID vaccinations for students to attend schools.
"I believe that mandating vaccines for children to appear in school is a good idea," the chief medical adviser for the White House said Sunday in an interview on CNN's "State of the Union." "We've done this for decades and decades, requiring polio, measles, mumps, rubella, hepatitis. So this would not be something new requiring vaccinations for children to come to school." – READ MORE
---
Restaurant Reservation App OpenTable To Integrate Vaccination Status Into Service – In an under the radar announcement last week, popular restaurant reservation service OpenTable revealed that it will integrate vaccination status into it's app and website forms, to enable establishments to enforce vaccine pass mandates.
OpenTable announced that it will partner with digital identification company CLEAR, allowing establishments to indicate whether they require diners to present proof of vaccination. – READ MORE
---
Australia to end 'covid zero' policy: 'Not a sustainable way to live' – Australia is set to end its "covid zero" policy after Prime Minister Scott Morrison determined that the country's approach is not "sustainable" in the face of the more infectious COVID-19 delta variant.
Australia has maintained a strict policy of restrictions and lockdowns to stamp out any outbreak, but the government over the weekend laid out a new plan that marks a sharp change in policy. – READ MORE
---
Reports: Afghans Blame Biden Airstrike for 10 Civilian Deaths, Including Children – Multiple Afghan news organizations reported on Monday that an airstrike in Kabul ordered by President Joe Biden appeared to have killed at least ten civilians, including several children.
The strike reportedly targeted members of the Islamic State and the Pentagon has stated it is currently investigating the accusations. – READ MORE
---
Report: Taliban Offered Biden Control of Kabul, but He Declined – The chaos in Afghanistan could have reportedly been avoided altogether if President Joe Biden had accepted the Taliban's initial offer for the U.S. to have full control of Kabul and the airport.
According to a report from the Washington Post, as the Taliban began taking control of Afghanistan, senior U.S. military leaders met with Taliban political leader Abdul Ghani Baradar in Doha, Qatar, where an offer was made for the United States to have control of Kabul until all U.S. troops had withdrawn; the offer was declined. – READ MORE
---
Blinken was vacationing in the Hamptons hours before Kabul fell – Secretary of State Antony Blinken was vacationing in the Hamptons just hours before Taliban insurgents invaded Kabul and completed their retaking of Afghanistan 20 years after their ouster by U.S.-led forces, according to a new report.
According to a detailed timeline of the Taliban's takeover of Kabul compiled by The Washington Post, the actions by U.S. officials in the days leading up to the collapse suggested "no immediate cause for alarm," with many of them "surrendering to the customary rhythms of Washington in August." – READ MORE
---
Pentagon Had Advanced Intel on 'Mass Casualty Attack' at Kabul Airport Attack But Failed to Stop It: Report – Politico has released bombshell information, obtained through a confidential source at the Pentagon, angering top military officials. The informant gave copies of detailed notes from three conference calls to Politico that showed military brass knew that a deadly attack was coming 24 hours before the suicide bomb at Kabul airport and was unable to stop it. – READ MORE