(FREE) PAINE IN THE MORNING: 10 things you need to know this Wednesday – August 25, 2021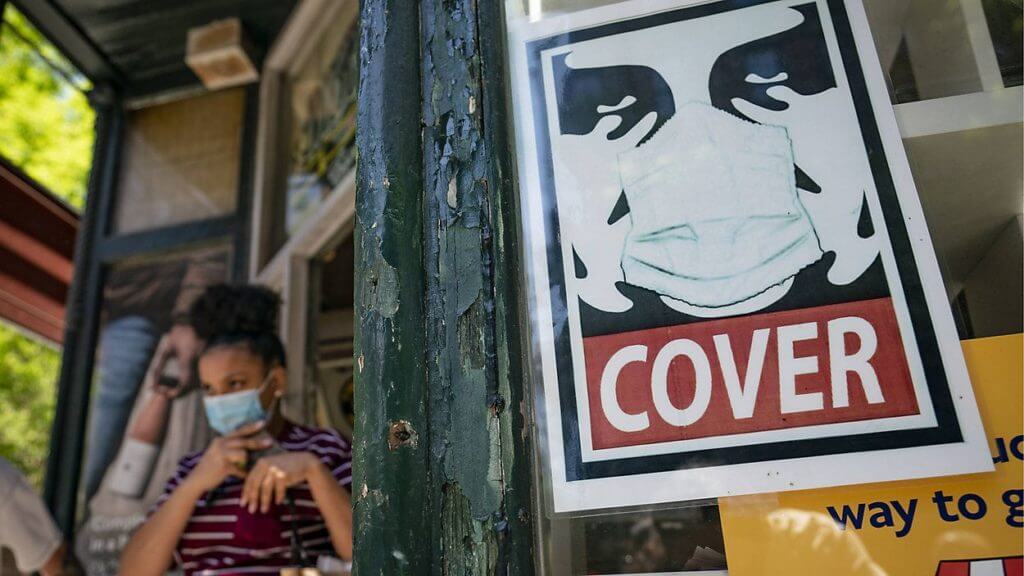 There is also a full, ad-free video podcast of this broadcast available to Paine.TV members HERE.
Learn more about joining our community HERE.
---
Fauci Apologizes for Saying US May Not Get COVID Under Control Until Fall 2022 – Dr. Anthony Fauci late Monday apologized for indicating the United States might not get COVID-19 under control for about a year.
In an interview on NPR, Fauci said that if things went well, including more people getting vaccinated against the virus that causes COVID-19, then "as we get into the fall and the winter, we could start to really get some good control over this as we get into 2022." – READ MORE
---
Joe Biden Urges Private Businesses to 'Step Up with Vaccine Requirements,' Ignores Afghanistan Crisis – President Joe Biden urged private businesses to "step up with vaccine requirements" for employees, forcing them to get vaccinated despite looming hesitancy and personal concerns, all while failing to address the crisis in Afghanistan during a public address on Monday.
"I'm calling on more companies in the private sector to step up with vaccine requirements that will reach millions more people," the 78-year-old president said as he delivered remarks at the White House following the Food and Drug Administration's (FDA) approval of the Pfizer vaccine for those 16 and older. – READ MORE
---
Joe Biden to Parents: Make Children Wear Masks When They Leave Home and Stay Away from Unvaccinated People – President Joe Biden urged American parents Monday to stop allowing their kids to spend time with unvaccinated people and to make sure they wear masks.
"Make sure that everyone around your child who can be vaccinated is vaccinated," Biden said, referring to other parents, adults, and teenagers in their social circles. – READ MORE
---
Rice University Discovers Inaccurate COVID-19 Positivity Rate After Delaying In-Person Classes – Rice University in Houston, Texas, announced last week that the first two weeks of the fall semester would be moved online because of a high number of COVID-19 cases among students. It now says the data the decision was based upon were flawed.
In an Aug. 22 letter to the campus community, Rice's Vice President for Administration Kevin E. Kirby said "anomalies" in the initial testing data prompted the university to retest dozens of students deemed positive for COVID-19, and "all but one of those have turned out to be negative." – READ MORE
---
Australian Retailers Warn Shoppers to Buy Christmas Gifts Now Amid Global Supply Issues – Australian retailers are warning Aussie shoppers to finalise their Christmas shopping now as the global supply chain experiences severe congestion and major delays.
Port closures due to COVID-19 outbreaks are seriously affecting global supply chains and ocean freight lines. – READ MORE
---
Australian Truck Drivers Vow To Block Every Major Highway In Radical Anti-Lockdown Strike –As Australians take to the streets to protest the country's lockdown measures – most recently clashing with police over the weekend, Aussie truck drivers are planning to shut down every major highway across the country and have advised people to 'stock up on groceries.'
One driver, according to the Daily Mail, declared in a video that truck drivers are 'planning to shut down the country' to 'remove the shit government' on August 31 beginning at 9 a.m. – READ MORE
---
CIA Director Burns met with Taliban leader in Kabul: US official – CIA Director William Burns secretly met with Taliban leader Mullah Abdul Ghani Baradar in Kabul on Monday, a senior U.S. official confirmed to Fox News.
First reported by the Washington Post, the rendezvous was the highest-level in-person meeting between the Biden administration and the Taliban since the group took control of Afghanistan's capital earlier this month. – READ MORE
---
U.S. Begins Pulling Out Of Afghanistan After Biden Rejects Extending Deadline – The U.S. has begun pulling troops out of Afghanistan in preparation for all forces to exit the country by August 31, President Joe Biden's self-imposed deadline for departure.
Biden decided on Tuesday against extending the deadline to make room for further evacuations as necessary, rebuffing calls from U.S. lawmakers as well as international leaders. Defense officials told CNN that the decrease in troop presence will not have an impact on the ongoing evacuation operation. – READ MORE
---
Do Empty Shelves Count As Inflation? – The prices of a lot of things are up these days, which fits the common definition of "inflation."
Meanwhile, an increasing number of products are appearing at the same price but in smaller packages.This is inflation's slippery first cousin "shrinkflation." – READ MORE
---
Washington public school forces unvaccinated student athletes to wear ankle monitors: parents – A 15-year-old girl was allegedly forced to wear an ankle tracking monitor for volleyball practice at Eatonville High School in Washington state as a condition of participating in team sports. This was required of both vaccinated and unvaccinated students.
According to her mother who spoke anonymously to The Post Millennial, her daughter was at a practice for the public school's volleyball team and texted her that she was being asked to put on an ankle monitor. – READ MORE
---
Pfizer Just Got 'Full FDA Approval' For Its COVID Vaccine. There's Just One Thing… – With that in mind, it is worth a reminder that both Pfizer and Moderna stopped the clinical trials the FDA was using in their review.
The Moderna and Pfizer vaccine tests were conducted, as customary, with a control group; a group within the trial who were given a placebo and not the test vaccine. However, during the trial -and after the untested vaccines were given emergency use authorization- the vaccine companies conducting the trial decided to break protocol and notify the control group they were not vaccinated. Almost all the control group were then given the vaccine. – READ MORE