(FREE) PAINE IN THE MORNING: 10 things you need to know this Monday – August 9, 2021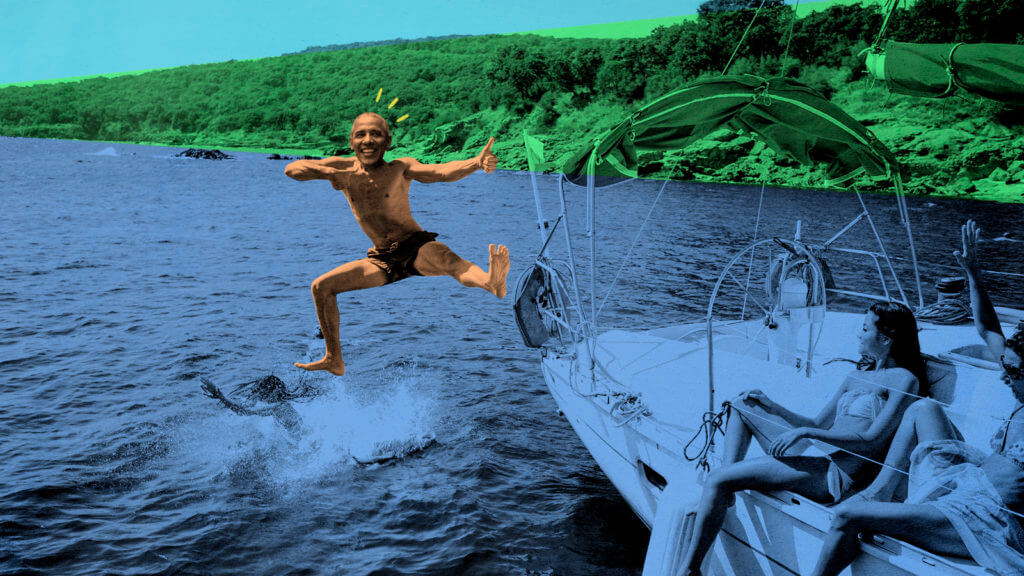 There is also a full, ad-free video podcast of this broadcast available to Paine.TV members HERE.
Learn more about joining our community HERE.
---
Majority of Hospitalized COVID-19 Patients at Hospital in Israel Are Fully Vaccinated: Doctor – An Israeli doctor says that the majority of COVID-19 patients hospitalized at his hospital are fully vaccinated and those with severe illness have also been vaccinated. – READ MORE
---
Pandemic of the VACCINATED? COVID Outbreak On Carnival Cruise Despite ALL ABOARD Jabbed – Despite every guest and staff member aboard the Carnival Vista being vaccinated the ship still experienced a coronavirus outbreak.
The ship departed from Galveston Texas on July 31 and has decided to continue its journey despite the coronavirus cases aboard the ship. – READ MORE
---
Obama Dancing At Maskless Martha's Vineyard Birthday Bash – A performer at President Obama's Martha's Vineyard "scaled-down" birthday party allegedly uploaded pictures of the event and was immediately forced to delete them.
Rapper Trap Beckham and manager TJ Chapman snapped pictures of the 'epic' birthday party with hundreds of maskless liberal elites partying like royalties while the ordinary folks, under the new health guidelines, are forced to wear masks and social distance at bars and restaurants. – READ MORE
---
Fauci Expects 'Flood' of COVID Vaccine Mandates After FDA Approval – Biden administration COVID-19 adviser Dr. Anthony Fauci said over the weekend that he hopes CCP (Chinese Communist Party) virus vaccines will be fully approved by federal drug regulators in "the next few weeks," noting in another interview that he believes a "flood" of vaccine mandates will be handed down after that. – READ MORE
---
Fauci tells Sturgis Motorcycle Rally attendees health crisis 'supersedes' need to do 'what you want to' – White House medical advisor and epidemiologist Dr. Anthony Fauci shared his concerns about South Dakota's upcoming Sturgis Motorcycle Rally on Sunday's "Meet the Press," subtly rebuking attendees as host Chuck Todd appeared to suggest it could be another coronavirus "super spreader" event.
Cases have begun to rapidly rise across the U.S. in the spread of the delta variant, which has also made way for a small variant known as "delta plus" variant that has a spike protein mutation that may cause it to have a spike in transmissions. Vaccinated individuals remain protected from serious illness, hospitalization and death from COVID-19 variants, studies have shown. – READ MORE
---
Reports: White House Considers Withholding Federal Money to Pressure People to Take Vaccine – The White House is reportedly considering withholding federal dollars to private business as part of its latest push to get more Americans to take the coronavirus vaccine.
"If the Biden administration goes forward with the plans, it would amount to a dramatic escalation in the effort to vaccinate the roughly 90 million Americans who are eligible for shots but who have refused or have been unable to get them," the Washington Post reported. – READ MORE
---
FBI Officials 'Widely Ignored' Rules in 2016, With Dozens in Contact With Reporters: Watchdog – FBI policy strictly limiting which employees can speak to reporters was "widely ignored" in 2016, with over 50 officials having contact that year with one or more reporters using government-issued devices, a watchdog found. – READ MORE
---
Watchdogs Sound Alarm After Apple Reveals Plan To Upload Software To iPhones That Scans User's Photos – Privacy watchdog groups sounded the alarm late on Thursday evening after tech giant Apple revealed that the company will be uploading software to user's iPhones that scans for images of child sex abuse, warning that the move creates a backdoor to user's private lives that it is essentially opening Pandora's box and that it will be used by governments.
"Apple intends to install software on American iPhones to scan for child abuse imagery, according to people briefed on its plans, raising alarm among security researchers who warn that it could open the door to surveillance of millions of people's personal devices," the Financial Times reported. "The automated system would proactively alert a team of human reviewers if it believes illegal imagery is detected, who would then contact law enforcement if the material can be verified." – READ MORE
---
Lobbyists Spent $426 Million To Reap An Infrastructure Bonanza – Nearly 2,000 companies and other groups have engaged with Washington officials about infrastructure to shape the final deal..
The Washington Post comments Massive Economic Packages Unleash Lobbying Bonanza in Washington.- READ MORE