(FREE) PAINE IN THE MORNING: 10 things you need to know this Friday – December 10, 2021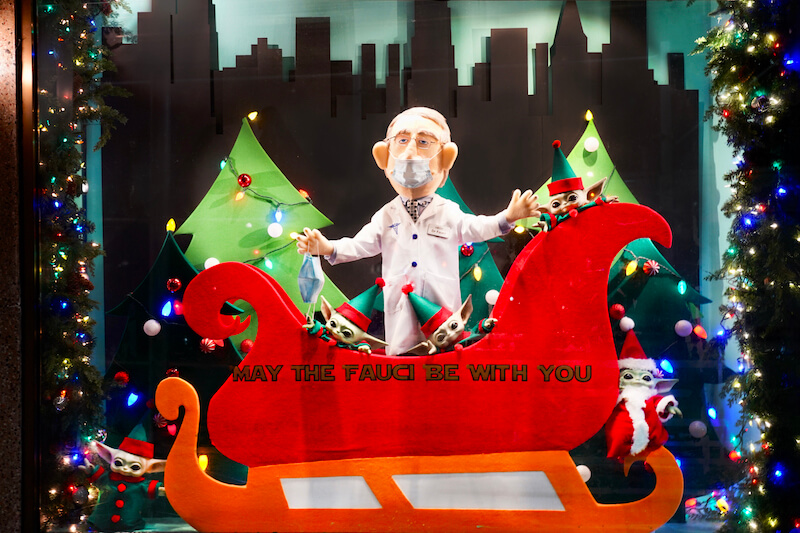 There is also a full, ad-free video podcast of this broadcast available to Paine.TV members HERE.
Learn more about joining our community HERE.
---
Fauci: Americans Should Require Holiday Guests to Prove Vaccination Status – Dr. Anthony Fauci suggested Wednesday that Americans should require holiday guests to prove they are vaccinated.
During a live streaming session hosted by the Washington Post, Fauci pushed the hosts of holiday parties to demand the vaccination status of guests before they enter the gathering. – READ MORE
---
Pfizer CEO: 'I Think We Will Need The Fourth Dose' – Pfizer CEO Albert Bourla revealed during an interview on Wednesday that he believes Americans will eventually need a fourth dose of the COVID-19 vaccine as concerns grow regarding the Omicron variant.
Bourla shared the comments during an interview on CNBC's "Squawk Box" with Meg Tirrell and Becky Quick on Wednesday. – READ MORE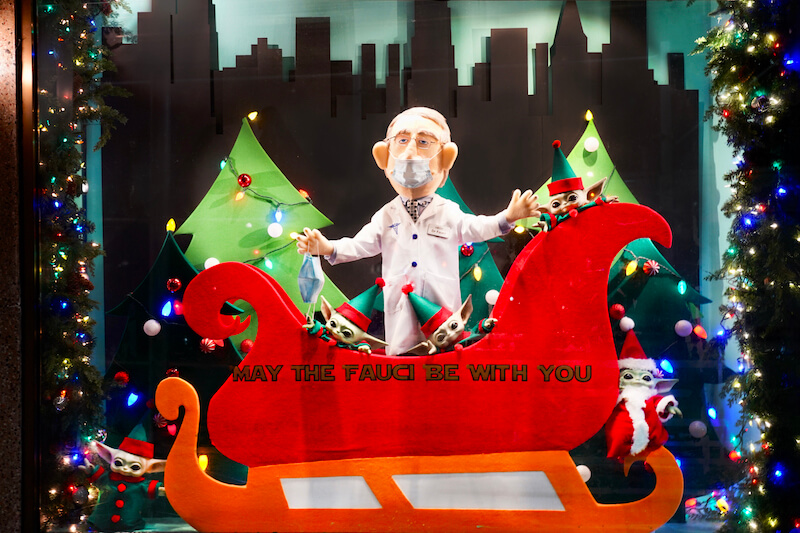 ---
'I Am Beyond Furious': Oregon Kindergarteners Reportedly Forced To Eat Lunch Outside In 40-Degree Weather – At an elementary school in Portland, Oregon, kindergartners were videotaped eating lunch outside and sitting on buckets socially distanced in 40-degree weather. – READ MORE
---
New Zealand Prime Minister Admits "There's Not Going To Be An End Point To This Vaccination Program" – New Zealand Prime Minister Jacinda Ardern has candidly revealed that "there's not going to be an end point to this vaccination program."
"So long as there's people who are eligible who haven't been vaccinated, we've got work to do," said Ardern. – READ MORE
---
FDA Says It Now Needs 75 Years To Fully Release Pfizer COVID-19 Vaccine Data – The Food and Drug Administration is asking a judge to give it 75 years to produce data concerning the Pfizer and BioNTech vaccine, up 20 years from a previous request.
The agency, known as the FDA, told the court it can work faster than its previously proposed 500-pages-per-month-rate. But it also said there are over 59,000 more pages than mentioned in an earlier filing. – READ MORE
---
COVID Fact-Check: "ICUs Are Filled With The Unvaccinated" – Television presenters and news headlines across the United Kingdom have commonly referred to hospitals being filled with unvaccinated covid19 patients. – READ MORE
---
Mayor Lori Lightfoot Blames Chicago Retailers for Not Fighting Crime – Victim-blaming Chicago Mayor Lori Lightfoot (D-Incompetent) blames retailers for the recent rash of organized retail thefts.
"Some of the retailers downtown in Michigan Avenue, I will tell you, I'm disappointed that they are not doing more to take safety and make it a priority," Lightfoot said. "For example, we still have retailers that won't institute plans like having security officers in their stores. Making sure that they've got cameras that are actually operational, locking up their merchandise at night, chaining high-end bags." – READ MORE
---
Biden's New George Soros-Backed Massachusetts Attorney Is Called 'Road Rage Rollins' For A Reason – On Wednesday, the Senate confirmed Rachael Rollins as Massachusetts' United States Attorney. The vote was a dead heat and Vice President Kamala Harris cast her vote as the tiebreaker to push through President Joe Biden's nomination.
As the first black female Massachusetts U.S. attorney, Rollins is getting plenty of attention from the mainstream media. But readers in New England may remember Rollins as "Road Rage Rollins," after a report surfaced last January that featured a woman accusing Rollins of presenting herself as a police officer in a mall parking lot and threatening to have her arrested — for what exactly, we don't know. – READ MORE
---
Exposing the $1.9 Trillion Swindle By Democrats in the American Rescue Plan – In March of 2021, Joe Biden signed the $1.9 trillion pandemic relief bill known as "The American Rescue Plan."
Few stopped to ask if America needed rescuing — especially in the states who ended up with a gargantuan $350 billion payday that, as it turns out, they didn't even need. California ended up with an unthinkable $75 billion budget surplus in 2020. They will run a $31 billion surplus in 2021. Many other states are still trying to figure out how to spend all that extra cash. – READ MORE
---
These Are The Things Real People Are Spending Millions Of Real Dollars On, In The Metaverse – While billions are joking about Facebook's "metaverse" plans, real people are spending millions (and soon billions) in real cash to buy imaginary objects. As BofA's Alkesh Shah writes, metaverse land (and yacht) purchases are accelerating as blockchain-enabled applications and new frontiers continue to develop. – READ MORE