Florida Gov. DeSantis Moves to Withhold Paychecks of School Officials Who Mandate Masks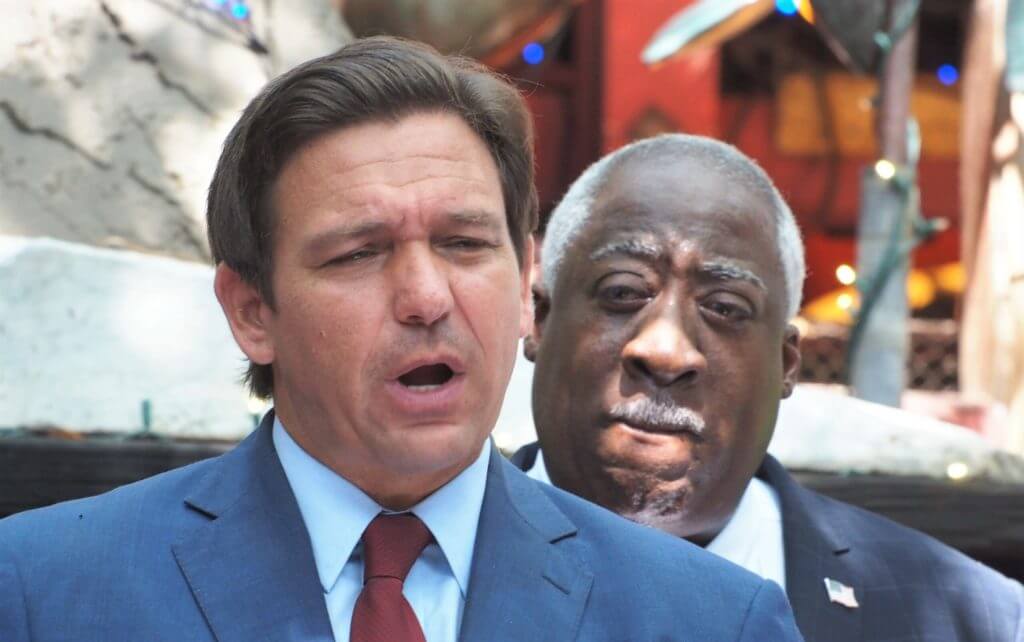 Florida Governor Ron DeSantis on Monday recommended the state's education agency punish local officials who ignore his statewide executive order prohibiting mask mandates in Florida's schools.
In a statement to local media, the Republican governor said he would recommend the Department of Education withhold the salaries of school board members.
"With respect to enforcing any financial consequences for noncompliance of state law regarding these rules and ultimately the rights of parents to make decisions about their children's education and health care decisions, it would be the goal of the State Board of Education to narrowly tailor any financial consequences to the offense committed," the governor's office said in a statement.
The statement continued, "For example, the State Board of Education could move to withhold the salary of the district superintendent or school board members, as a narrowly tailored means to address the decision-makers who led to the violation of law." DeSantis added that students' and parents' rights should be protected first.
For months, federal health officials and Desantis have been at odds over COVID-19 mandates, including masking and vaccine passports. Late in July, he issued an executive order blocking schools from following the Centers for Disease Control and Prevention's (CDC) recent recommendation that all students regardless of vaccination status wear masks while in class. – READ MORE