FDA 'All-Hands-on-Deck' to Get COVID-19 Vaccines Fully Approved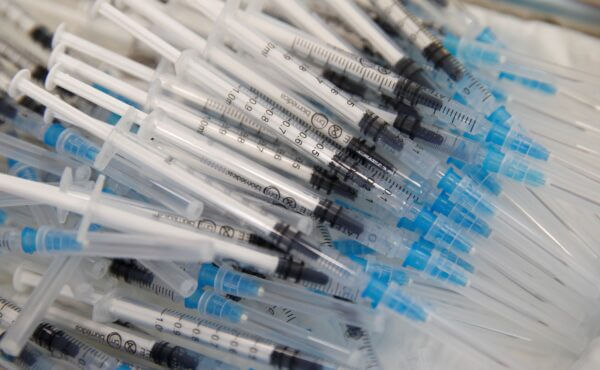 The Food and Drug Administration (FDA) has accelerated its reviewing process to get Pfizer and other COVID-19 vaccines fully approved "as rapidly as possible," which will give the Biden administration, local governments, and employers more flexibility to mandate the vaccines.
"FDA staff will conduct a thorough review process, while balancing the incredible sense of urgency necessary, both of which are needed to ensure that any vaccine that is authorized or approved meets our rigorous standards for safety, effectiveness, and quality," FDA said in a statement emailed to The Epoch Times, saying the full approval may encourage some people to get vaccinated.
"We have taken an all-hands-on-deck approach, including identifying additional resources such as personnel and technological resources from across the agency and opportunities to reprioritize other activities, in order to complete our review to help combat this pandemic surge," the statement reads.
Currently, the three COVID-19 vaccines in America—Pfizer, Moderna, and Johnson & Johnson—are all under Emergency Use Authorization (EUA).
Pfizer submitted its full approval application—a biologics license application—in May, and Moderna applied for the license on June 1. Johnson & Johnson has said that it would apply later this year. – READ MORE