(FREE) PAINE IN THE MORNING: 11 things you need to know this Thursday – September 16, 2021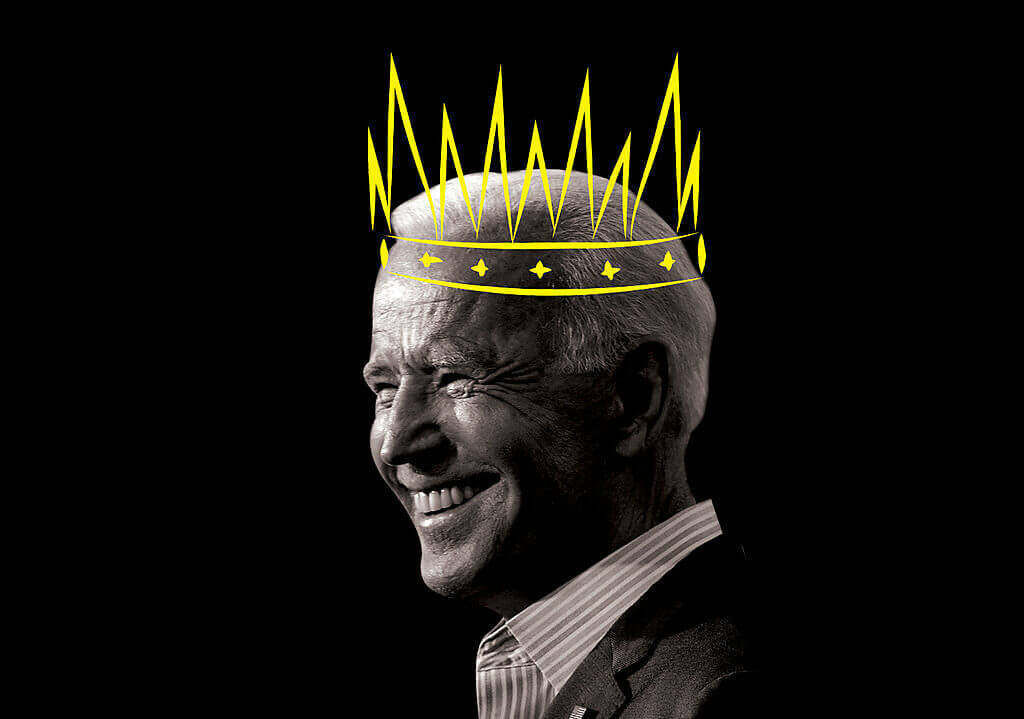 There is also a full, ad-free video podcast of this broadcast available to Paine.TV members HERE.
Learn more about joining our community HERE.
---
More Than Half Of US States Vow To Fight Biden's Vaccine Mandate – Twenty-seven Republican governors or attorneys general have vowed to fight the latest executive order issued by President Joe Biden mandating that over 80 million private employees receive COVID vaccinations or undergo weekly testing, or their employer will be fined.
The executive order directs the U.S. Department of Labor's Office of Safety and Health Administration (OSHA) to require private businesses with more than 100 employees mandate that their workers receive both doses of the COVID-19 vaccine or undergo weekly testing. Noncompliance would result in fines of $14,000 per violation. – READ MORE
---
Biden Vax Mandate In 'Chaos': OSHA 'Underfunded' And 'Toothless,' Employers Worried About 'Millions Of Dollars' In Testing Costs – President Joe Biden recently announced that he has directed the Occupational Health and Safety Administration (OSHA) to draft a rule requiring that businesses with more than 100 employees compel their workers to receive a COVID-19 vaccine or force them to submit to weekly COVID-19 testing, but reports now indicate that not only employers, but OSHA itself, may have issues implementing Biden's plan.
"[B]efore the first legal challenges against the mandate roll in, the Biden administration faces the more immediate conundrum of whether the chronically resource-strapped Occupational Safety and Health Administration (OSHA) is up to the task of enforcing it," Business Insider noted Tuesday. – READ MORE
---
COVID-19 mandate: New York judge temporarily blocks medical worker directive – A federal judge temporarily blocked the state of New York on Tuesday from forcing medical workers to be vaccinated after a group of health care workers sued, saying their Constitutional rights were violated because the state's mandate disallowed religious exemptions.
Judge David Hurd in Utica issued the order after 17 health professionals, including doctors and nurses, claimed in a lawsuit Monday that their rights were violated with a vaccine mandate that disallowed the exemptions. – READ MORE
---
Contaminated Pfizer Vaccines Reported In Several Japanese Cities – Several cities in Japan have reported 'white-colored floating substances' in Vials of Pfizer's Covid-19 vaccine, according to Bloomberg.
The vials came from lot FF5357, where white contaminants were first reported by Kamakura City in Kanagawa prefecture. On Tuesday, two more cities – neighboring Sagamihara and Sakai City in Osaka prefecture reported contaminated vials, however there were no reports of adverse reactions. In Sagamihara, white substances were reported at three different vaccination sites on Sept. 11, 12 and 14. – READ MORE
---
Biden Defies COVID Protocol, Appears To Scare Baby When He Leans In for Kiss – While speaking at an event touting his "Build Back Better" plan for the economy, President Joe Biden was caught on camera kissing a stranger's baby while meeting members of the public.
Now, there is not anything that unusual about a politician kissing a baby — it's a cliché, in fact. – READ MORE
---
LA County to Require Proof of Vaccination for Bars, Nightclubs – Los Angeles County is slated to force businesses, such as bars and nightclubs, to discriminate against unvaccinated people by requiring proof of vaccination to enter the establishments, County Public Health Director Dr. Barbara Ferrer announced on Wednesday.
Ferrer informed the Board of Supervisors of the coming order on Wednesday, which will apply to "indoor bars, wineries, breweries, nightclubs and lounges," according to FOX 11. Per the order, both customers and workers at nightclubs will have to have to be fully vaccinated by November 4. – READ MORE
---
A Florida landlord says tenants must get vaccinated against COVID-19 or move out – A Florida landlord is requiring his tenants to be vaccinated against COVID-19 to continue living on his property.
Santiago Alvarez announced in August that any new tenants as well as those renewing their leases would be required to show proof of vaccination. The rule will also apply to his employees, who will face termination if they do not comply, The Washington Post reported. – READ MORE
---
Italy to make COVID 'Green Pass' mandatory for workers -minister – Italy is set to make its COVID-19 "Green Pass" mandatory for all workersfrom next month, a minister said on Wednesday, becoming the first European country to do so as it tries to accelerate vaccinations and stamp out infections.
The pass, a digital or paper certificate showing someone has received at least one vaccine dose, tested negative or recently recovered from the virus, was originally conceived to ease travel among EU states. – READ MORE
---
Report: Joe Biden May Limit Coronavirus Antibody Treatments in States with GOP Governors – President Joe Biden's administration may reportedly implement a new policy to limit the number of antibody treatments shipped to some states with high demands for it, possibly curtailing the medicine for states with Republican governors, Politico reports.
According to Politico, the Biden administration is "imposing new limits on states' ability to access to Covid-19 antibody treatments amid rising demand from GOP governors who have relied on the drug as a primary weapon against the virus." – READ MORE
---
Texas Hospital Faces Closure Over Vaccine Mandate, CEO Says – Nearly 140 rural hospitals have closed since 2010, and the federal COVID-19 vaccine mandate could force at least one more to shut its doors.
President Joe Biden's administration is taking steps to require millions of American workers, including certain healthcare workers, to get a COVID-19 vaccine. The plan requires those who work at hospitals and other types of medical facilities that receive Medicare and Medicaid funding to get a COVID-19 vaccine. – READ MORE
---
Michigan Dem Snuck Handcuff Key Into Jail, Sheriff Says – A Michigan Democratic state representative snuck a handcuff key into jail after police arrested him for violating his bond, according to a county sheriff's office.
Police discovered the key on Rep. Jewell Jones, whom a court released on bond in April after he was arrested on drunk driving charges, according to Livingston County sheriff Michael J. Murphy. The sheriff's office says Jones has repeatedly violated his bond, which a judge revoked in a Tuesday hearing. The Democratic lawmaker now faces two additional felony charges—attempting to escape police custody and smuggling a weapon into a jail. – READ MORE
---
'They Chose to Protect a Child Molester': McKayla Maroney Accuses FBI of Falsifying Docs, Enabling Child Abuser – Olympic gold medal-winning gymnast McKayla Maroney went on the attack Wednesday as she testified about the sexual abuse she suffered at the hands of USA Gymnastics doctor Larry Nassar.
Maroney had harsh words for the FBI, accusing them of falsifying documents and protecting a pedophile with their failed investigation. – READ MORE